Georgia Chamber of Commerce Announces Paul P. Hinchey as Regional Chair
Jan 16, 2018
The longtime St. Joseph's/Candler President & CEO will represent 10 southeast Georgia counties and champion their community and legislative priorities
The Georgia Chamber has chosen to elect Paul P. Hinchey, President & CEO of St. Joseph's/Candler, as Region 12 Chair. As a critical component to the Chamber, Region Chairs provide invaluable insight that is relative to communities statewide, and essential to the Chamber's public affairs initiatives.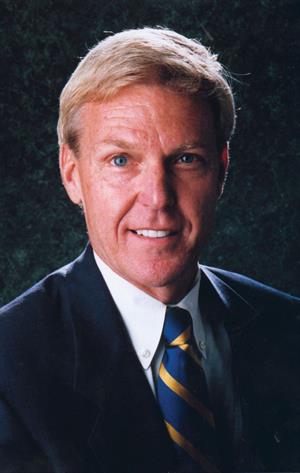 Georgia Chamber President and CEO Chris Clark expressed his confidence in the Chamber's selection, "I believe that Paul's leadership and insight throughout the coastal region will aide in our core economic development mission. Likewise, his long tenure guiding one of Georgia's premier health systems will give us unique insight into a critical area as we work to secure quality healthcare access for all Georgians."
Region 12 of the Georgia Chamber of Commerce encompasses the following counties: Screven, Bulloch, Effingham, Bryan, Chatham, Liberty, Long, McIntosh, Glynn and Camden.
Regional Chairs work with the state-wide Georgia Chamber organization through in-person engagement opportunities to foster open communications both in and out of the Georgia legislative session. The chairs develop needed insight about local communities throughout the state to compliment and shape the Chamber's public affairs efforts.
With a presence in Atlanta and Tifton, the Georgia Chamber of Commerce represents over 40,000 members throughout 159 counties. As the state's largest business advocate, the Chamber has worked to advance workforce, education, and economic development statewide. Through the power of effective policy and economic prosperity, the Georgia Chamber has dedicated over 103 years of service to ensure that Georgia remains the #1 state do business.
About Paul P. Hinchey
St. Joseph's/Candler President & CEO joined St. Joseph's Hospital in 1993 and oversaw the joint operating agreement that created the St. Joseph's/Candler Health System in 1997. Since then, the 714-bed system, with St. Joseph's Hospital and Candler Hospital as anchors, has grown into a two-state health system serving 33 counties in southeast Georgia and three counties in South Carolina and employing 4,200 co-workers with a robust community outreach program to serve the uninsured and underinsured.
Hinchey has been an American College of Healthcare Executives member since 1983 and serves on the Medical College of Georgia Education Council. Hinchey is a member of the Catholic Healthcare Association, Georgia Alliance of Community Hospitals and is a board member of Savannah Economic Development Authority.
Locally, Hinchey has been active in community initiatives and boards including Savannah Chamber of Commerce, American Diabetes Association, Rotary Club of Savannah, Mercy Housing Southeast, and the Diocese of Savannah's Catholic Foundation of South Georgia Board. Hinchey serves/has served on educational boards including Savannah State University External Advisory Committee, Board of Limited Jurisdiction for Benedictine Military School, and Armstrong Atlantic State University's Educational Properties Foundation. He also serves on the Armstrong Atlantic University Foundation, the Savannah Economic Development Authority Board and is an Associate Board Member of The Savannah Area Geographic Information System.
Hinchey has been honored with numerous national and community awards, including The Golden Heart Award, presented by the Union Mission for impacting the lives of the homeless; The Freedom Award, presented by the Savannah Branch NAACP for outstanding leadership and community outreach; The Georgia Alliance Hospital of the Year Award; The National Nova Award, presented by the American Hospital Association for effective, collaborative programs focused on improving community health status; The Prestigious Achievement Citation, presented by the Catholic Health Association for innovative outreach initiatives in service to communities and the National Foster G. McGaw Award, presented by the American Hospital Association recognizing excellence in community service.
He holds a Masters in Health Administration and Finance from Duke University and a Bachelor of Science (cum laude), from Northeastern University in Boston. He is married to Dr. Frances S. Hinchey and has four children.
About St. Joseph's/Candler
St. Joseph's/Candler is a 714-bed, Magnet-designated facility for nursing excellence, with a focus on the latest technologies and research. It is anchored by St. Joseph's Hospital and Candler Hospital. Its comprehensive network includes centers of excellence for oncology, cardiovascular, neurosciences, women's and children's services, orthopedics, pulmonary medicine and a variety of other disease specialties. SJ/C's Nancy N. and J.C. Lewis Cancer & Research Pavilion has been selected to be part of the National Cancer Institute (NCI), the NCI Community Oncology Research Program. St. Joseph's Hospital and Candler Hospital is a not-for-profit health system serving 33 counties in southeast Georgia and three in the South Carolina Low Country and is the largest and only faith-based institution in the region. For more information, visit www.sjchs.org.