Vaden Chevrolet Pooler presents $12,500 to support e-learning camps for St. Joseph's/Candler frontline workers
Oct 16, 2020
Vaden Chevrolet Pooler presented $12,500 to the St. Joseph's/Candler Foundations in support of our e-learning camps the Health System created for children of our frontline workers. St. Joseph's/Candler is honored and greatly appreciative of Vaden Chevrolet Pooler for their generous donation and support.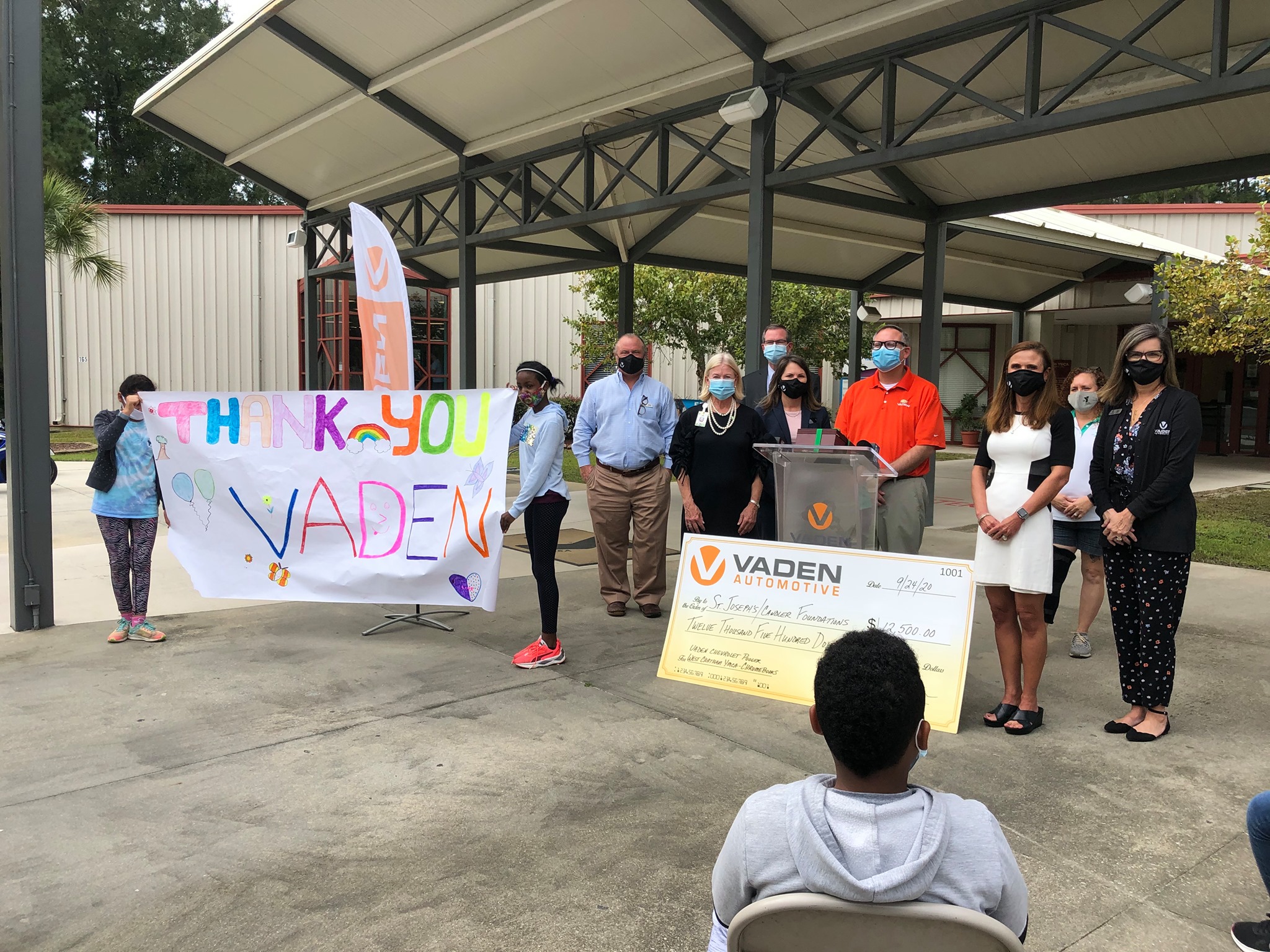 "Because of these e-learning camps, we know that our frontline co-workers can go to work and be focused on providing excellent care for our patients with the assurance that their children are virtually learning in a safe environment is so important," said Vernice Rackett, executive director of St. Joseph's/Candler Foundations. "And we are able to support that because of gifts from companies like Vaden Automotive and we are so grateful."
St. Joseph's/Candler has been providing camps for the children of our co-workers throughout the COVID-19 pandemic. Since the school year began in August, focused e-learning camps for more than 150 kindergarten through fifth grade children have been operating to give our dedicated co-workers and parents peace of mind as they care for the sick in our community.
"We recognize the challenges that our frontline workers face daily as they struggle to balance work and parenting," said Vaden Chervolet President Jane Vaden Thacher. "This funding will provide much-needed financial support and Chromebooks for students conducting virtual learning. This program gives students a safe environment with all the tools they need to learn while their parents are at work taking care of us."
St. Joseph's/Candler e-learning camps are held at various spots through Chatham County and Beaufort County in South Carolina. They facilitate learning in the mornings and socially distant physical activities in the afternoon.