Healthy Kids Cooking Camp: Strawberry Smoothie Recipe
Jul 15, 2021
All week long, campers have been learning how to make simple, nutritious and tasty snacks at the African-American Health Information and Resource Center's Healthy Kids Cooking Camp. The recipes the young chefs followed were inexpensive and contain less sugar, fat and sodium than pre-packaged foods.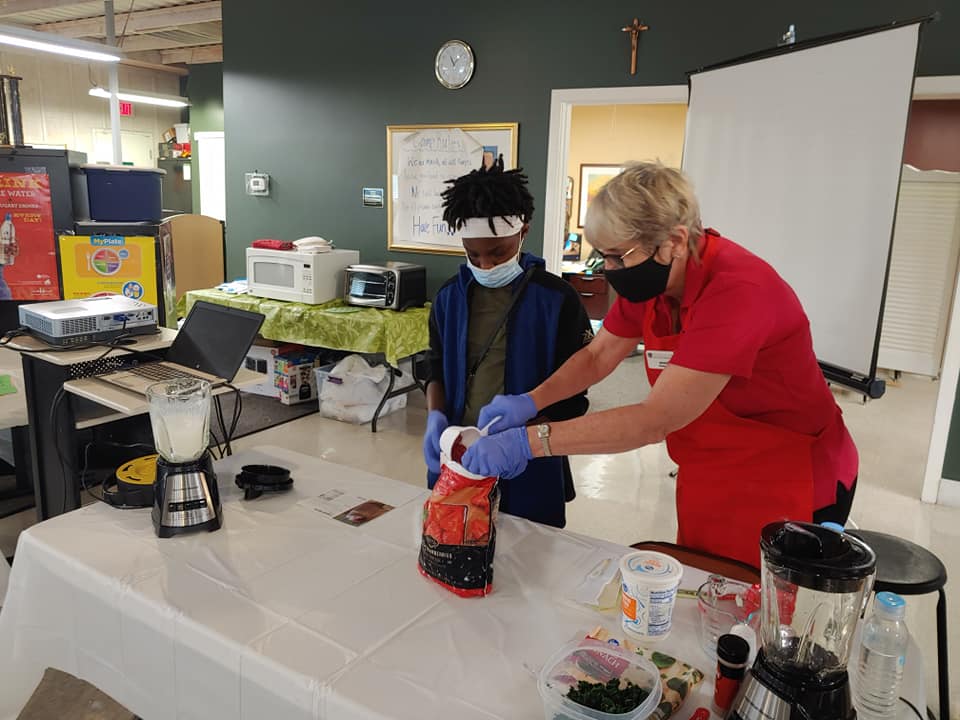 On Thursday, Jackie Ogden of UGA Extension Chatham County was the guest chef and instructor at our Healthy Kids Cooking Camp. She taught the campers how to create a healthy and delicious strawberry smoothie. Check out the recipe below:
Ingredients
3 cups frozen strawberries (or fresh)
1 cup fresh baby spinach
2 frozen ripe bananas
1 cup nonfat plain yogurt
1 1/2 cups skim milk
1/4 teaspoon cinnamon
Instructions
Add yogurt and milk to the blender first.
Add in strawberries, spinach, bananas and cinnamon.
Blend until smooth.
Chef's Tips
Yogurt can be switched with silken tofu for a thicker smoothie. Rice milk, soy milk or almond milk can be used in place of skim milk. Frozen spinach can be substituted for the fresh: thaw desired amount, squeeze out liquid and add to blender. Try adding 1/2 teaspoon vanilla, milled flaxseed or chia seeds.
Makes 4 servings
Cost per recipe = $3.70
Nutrition Facts
Calories: 160
Total Fat: 0
Cholesterol: 5mg
Sodium: 95mg
Total Carbohydrates: 33g
Dietary Fiber: 4g
Total Sugars: 22g (Includes 0g added sugars)
Protein: 8g