St. Joseph's/Candler to Open New Medical Facility in Richmond Hill Six Weeks Ahead of Schedule
Jul 28, 2021
Opening will take place Aug. 2. The first phase will be a needed urgent care, the second will include space for specialists and primary care
RICHMOND HILL - St. Joseph's/Candler today held a ribbon cutting ceremony at our new Urgent Care facility in Richmond Hill that will eventually expand to provide more needed medical services for this growing community. The facility opens on Monday, Aug. 2.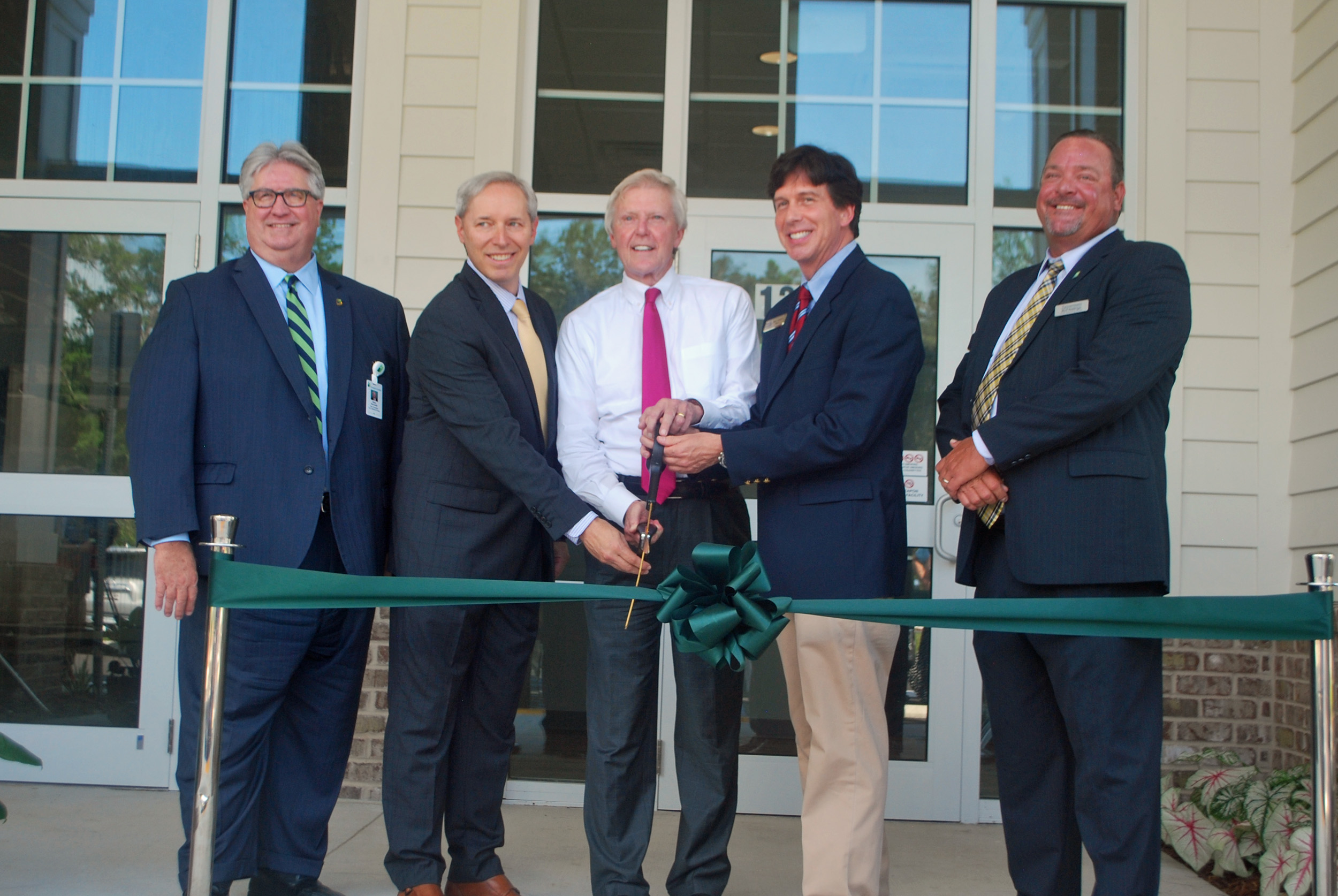 This Urgent Care will improve access to affordable medical services that are unpredicted and unscheduled that everybody faces.
It is part of a three-year strategic plan St. Joseph's/Candler launched in 2019 to expand urgent care and healthcare access into the region. The plan began with a location in the new St. Joseph's/Candler Pooler Campus and Richmond Hill is the next location on our list.
"St. Joseph's/Candler has been in Richmond Hill for almost 30 years and as the community grows, we are growing with them to meet their healthcare needs," said Paul P. Hinchey, President & CEO of St. Joseph's/Candler. "Urgent Care practices are important because they can handle most medical surprises and are far more affordable than Emergency Departments."
The details
The project is a $4 million investment in the community.
Will have a $500,000 annual payroll.
The building will be 10,000 square feet.
The Urgent Care will open Aug. 2.
Phase II will add a primary care or specialty offices, whichever is of greater need for the community.
Location: 12800 Hwy 144, in front of Publix.
About Urgent Cares
Walk-in urgent care practices have shown to be able to handle 80 percent of all medical surprises. But, the cost of far less than an emergency department, usually around the price a patient would pay at a primary care doctor. A hospital emergency room is typically 10- to 20-times higher.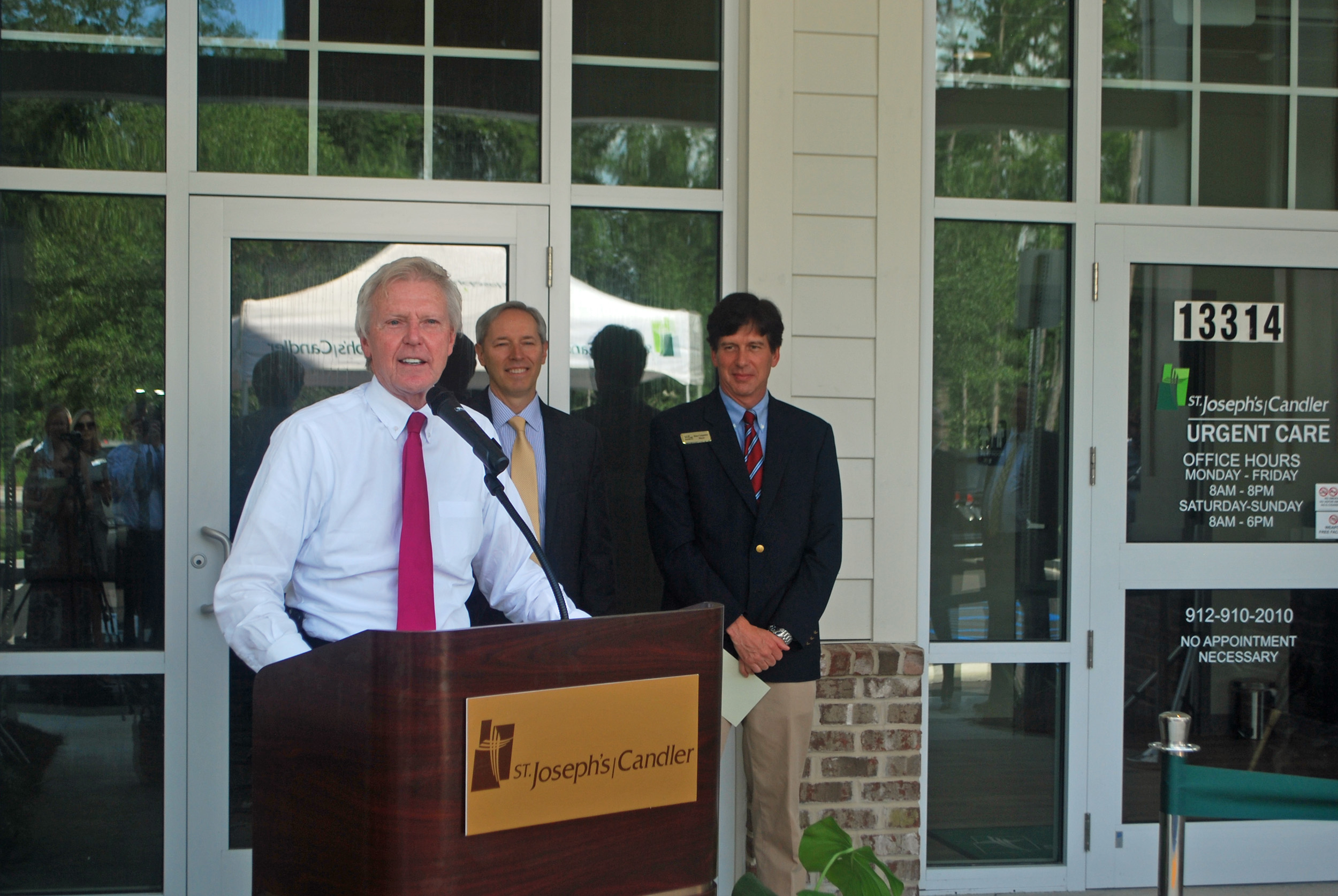 This will be the eighth St. Joseph's/Candler Urgent Care facility. Find them at sjcurgentcare.com.
It represents St. Joseph's/Candler's commitment to bring healthcare to where people live and work so it's easier to get the help they need. The health system is creating a medical beltway around the Savannah region.
In the past two years, St. Joseph's/Candler has opened medical campuses in Pooler and Bluffton, expanded primary care services in the region, opened cancer satellite programs in Jesup and Hinesville and placed medical specialty offices across Southeast Georgia. And there is more to come.
About St. Joseph's/Candler
St. Joseph's/Candler is a 714-bed, Magnet-designated health system for nursing excellence, with a focus on the latest technologies and research. It is anchored by St. Joseph's Hospital and Candler Hospital in Savannah, Ga. Its comprehensive network includes centers of excellence for oncology, cardiovascular, neurosciences, women's and children's services, orthopedics, pulmonary medicine and a variety of other disease specialties. SJ/C's Nancy N. and J.C. Lewis Cancer & Research Pavilion has been selected to be part of the National Cancer Institute's Community Oncology Research Program. St. Joseph's/Candler is a not-for-profit health system serving 33 counties in southeast Georgia and three in the South Carolina Low Country and is the largest and only faith-based institution in the region. For more information, visit www.sjchs.org.