St. Joseph's/Candler welcomes four new members to its Board of Trustees
Jan 5, 2022
St. Joseph's/Candler enters the new year with four outstanding new members to its Board of Trustees. SJ/C welcomes Tori Chandler, Christian Demere, Terry Enoch, and Sean Register to the Board, where they will be instrumental in the continued success of the organization.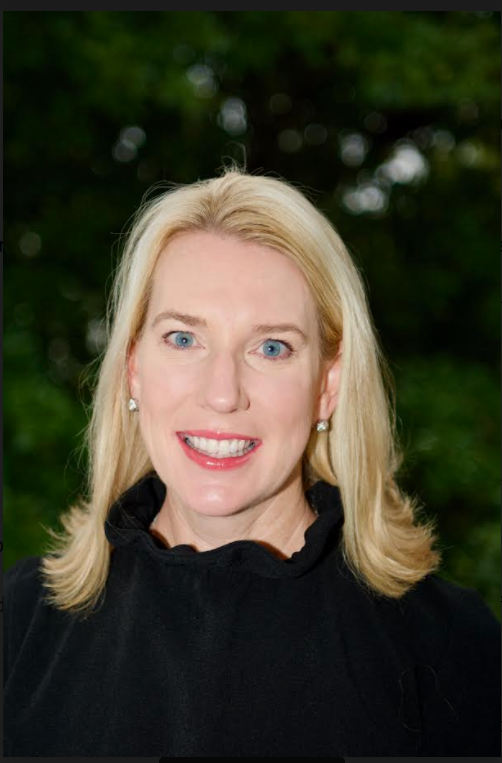 Tori Chandler has honed her business training and counseling acumen into her own consulting firm. Chandler Consulting has offered development services for individuals and organizations for almost a decade. She has previously served on the Board of Directors for Hancock Day School, acting as both Vice Chair and Chair during her tenure there. She has been involved with the Junior League of Savannah, the Telfair Art Museum, Christ Church Episcopal, and more. Born and raised in Savannah, Tori married Ryan Chandler in 2002 and they have three boys.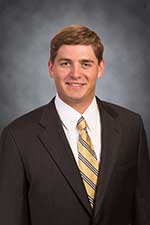 Christian Demere serves as President & CEO for Colonial Group, Inc. He has extensive Board experience and currently serves on the Board of Trustees for Savannah Country Day School, the board of Elevate Savannah, and the Parish Council for St. John's Cathedral. Additionally, Christian is an avid supporter and volunteer for Junior Achievement and America's Second Harvest. A native of Savannah, he attended Savannah Country Day before earning a BA in Finance from the University of Notre Dame.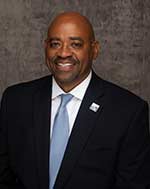 Terry Enoch is currently the Chief of Police for the Savannah Chatham County Public School System, but his public safety service has spanned more than three decades. He has been equally dedicated to providing Board service for several organizations including the Savannah Chamber of Commerce, United Way of the Coastal Empire, Step up Savannah, Savannah East Rotary, Tide to Town Urban Trail System and the Union Mission. He also serves as the Chairman of the First African Baptist Church Finance Committee. Chief Enoch and his wife Veronica have three children and three grandchildren.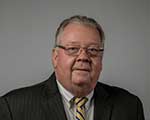 Sean Register is the founder and CEO of Register International, a full-service ocean carrier that handles a variety of shipments to the Caribbean isles and ports throughout Central America. Sean is a founding member of the Georgia-Cuba Trade Association and served as a board member of the Bryan County Industrial Development Authority for more than 20 years. Born and raised in Savannah, Sean is a proud Georgia Tech Yellow Jacket who now resides in Richmond Hill with his wife Laura. They have two children.

With their diverse backgrounds, professional achievements, and service experience, these four new members are a welcome addition to SJ/C's Board of Trustees.
Members of the St. Joseph's/Candler Board of Trustees
Judge James F. Bass
Frank Brown - Chairman
Sr. Helen Marie Buttimer, RSM
James Carr, MD
Victoria (Tori) Chandler
John M. Coleman - Vice Chairman
Sr. Frances Demarco, RSM
Christian Demere
Paul Drwiega, MD
Terry Enoch
Paul P. Hinchey - President & CEO
Sr. Mary Karen McNally, RSM
Richard D. Moore
Cindy Murphy
Tony Nimmer
John Odom, MD
Sean Register
Barry Schlafstein, MD
William Wallace, MD
About St. Joseph's/Candler
St. Joseph's/Candler is a 714-bed, Magnet-designated health system for nursing excellence, with a focus on the latest technologies and research. It is anchored by St. Joseph's Hospital, Candler Hospital plus the new Pooler and Bluffton campuses. Its comprehensive network includes centers of excellence for oncology, cardiovascular, neurosciences, women's and children's services, orthopedics, pulmonary medicine and a variety of other disease specialties. SJ/C's Nancy N. and J.C. Lewis Cancer & Research Pavilion has been selected to be part of the National Cancer Institute's Community Oncology Research Program. St. Joseph's/Candler is a not-for-profit health system serving 33 counties in southeast Georgia and three in the South Carolina Low Country and is the largest and only faith-based institution in the region. For more information, visit www.sjchs.org.