St. Joseph's/Candler VP Sherry Danello Named to Governor's Healthcare Workforce Commission
Jun 30, 2022
Governor Brian P. Kemp has appointed St. Joseph's/Candler Vice President of Patient Care Services and System Chief Nursing Officer Sherry Danello to the newly-created Healthcare Workforce Commission.

The 15-member commission was created by Executive Order to tackle the significant challenges facing the healthcare industry in hiring and retention of workers. The commission will submit a report on their findings by the end of the year.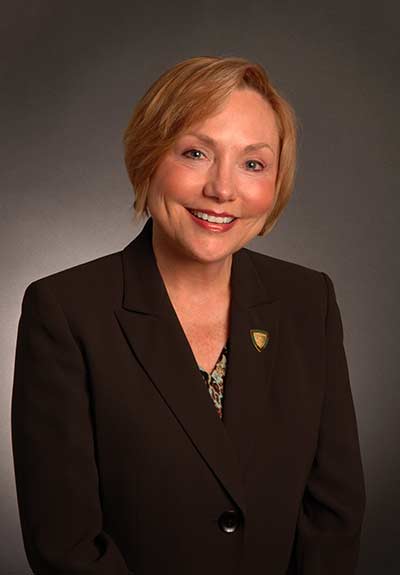 "Across Georgia, communities are in need of nurses, physicians, respiratory therapists, emergency medical personnel and other clinical and nonclinical personnel," said Governor Kemp. "I am confident these 15 individuals from every corner of our state have the experience, skills and drive needed to tackle the issues facing our healthcare industry head-on, and I look forward to their findings shaping solutions in the coming years."

Georgia right now has a serious shortage of nurses and other healthcare personnel. This commission is charge with analyzing the current situation and finding solutions that will carry the state into a better-equipped healthcare future.

"We are very happy to have a pro like Sherry with a seat at the table for discussion on this critically important topic," said Paul P. Hinchey, President and CEO, St. Joseph's/Candler. "Sherry Danello is a nurse first and foremost and throughout her career, she has seen first hand the challenges faced by the healthcare industry at the bedside, as shortages in these professions have impacted patient care. We know that it will take some out of the box thinking to right the course. Supply is not keeping up with demand. We commend the Governor for taking this action to create this workforce commission. We stand ready to help in any way we can."

About Sherry Danello
Dr. Sherry Danello is currently the Vice President of Patient Care Services and Chief Nursing Officer for St. Joseph's/Candler Health System in Savannah, GA, covering 714 hospital beds, numerous outpatient services and other areas of outreach. She has served in this role since 1997. St. Joseph's/Candler has achieved national Magnet designation for nursing excellence five times.
Sherry earned her Master of Science degree in Nursing from The Medical College of Georgia, a BSN from Armstrong Atlantic State University and a Diploma in Nursing from the University of Florida Hospital & Clinics. She is Board Certified through the ANCC as a Nurse Executive Advanced and is a diplomat in the American College of Health Care Executives. She completed her Doctor of Business Administration degree in December 2014.
Sherry is married and has two children and three grandchildren. Sherry serves on numerous community boards and is active in her church.