The Doctor Is In
Board-certified OB/GYN and TV co-host Dr. Jennifer Ashton is coming to Savannah to share her ideas and her passion for women's health
Children across the country are returning to college this month. Many are fresh out of high school, while some are working adults who are gaining more knowledge within their current field or perhaps learning how to enter a new one. But among the millions of people getting ready to hit the books this fall, only one is also a board-certified OB/GYN, author, wife, mother of two, and co-host of an Emmy Award-winning talk show. Her name is Dr. Jennifer Ashton.
Dr. Ashton is currently enrolled in a Master's Degree program in Clinical Nutrition at Columbia University. She will share the reason why she's going to back to school, as well as many insights into women's health from her unique perspective, at this year's SmartWomen Luncheon & Expo.

Growing Up In Hospitals

"Becoming a doctor was literally in my blood," Ashton says. "I come from a family of six doctors, and my mother was a registered nurse. Much of my childhood was spent sitting at nurses' stations."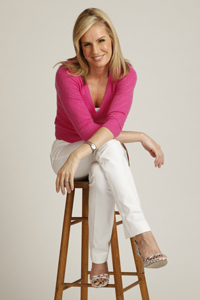 Surrounded by medical professionals, Dr. Ashton says she knew she wanted to be a doctor by the time she was 10 years old. Though her mother's sister was an OB/GYN, she was still not sure what her specialty would be upon entering medical school.

"I wanted to perform surgery and spend time in the operating room," Ashton says. "When I did my OB/GYN rotation at Columbia Medical School, I found that the specialty involved not only surgery but also pregnancy and babies, the elderly, treating cancer, menopause, mental health…really something of everything in the care of women, which I loved. I thought it was the perfect specialty and I still do."

Practicing Medicine In The Spotlight

Dr. Ashton's enthusiasm for her work became apparent to television producers after what was originally supposed to be a single appearance.

"One day I was called to be in a piece on Fox News Channel," Ashton says, "and a week later I was offered a contract to be the first female medical contributor for the network. I never thought I would have a career in medical media. It's not something I sought out."

CBS was the next network to feature Dr. Ashton as a medical correspondent. Today she works for ABC News, serving as the Senior Medical Contributor for Good Morning America and World News with Diane Sawyer.

She joined the Emmy Award-winning health and wellness television show, The Doctors, as co-host last season.

"What's great about the show is that we're a group of doctors with all different specialties, so we can not only often collaborate on a story or a topic, but we also get a chance to learn from each other," Ashton says. "I think that makes The Doctors really distinctive."

Despite her busy schedule in television, Dr. Ashton still makes time for her own practice, which she opened in 2008.

"What I do on national television represents exactly what I do in my office with patients," Ashton says. "I communicate important medical and health information to women of all ages. Whether I'm looking at a camera or looking at a patient in my office, it's the same conversation."

Books To Write, and Books To Study

Dr. Ashton made the time between her practice and her TV career to write two books. The Body Scoop for Girls, a guidebook for teenage health, was released in 2010. Her second book, Your Body Beautiful, offers Dr. Ashton's own nutritional and fitness regimen as part of an all-inclusive health and beauty guide for women age 30 and over. She currently has two more books for women in the works.

For the past few years, Dr. Ashton found herself talking more and more about nutritional medicine, both on TV and in her office. But this field was given little to no attention in medical school. So the practicing physician, TV co-host, author, triathlete, wife and mom of two decided to also become a student again.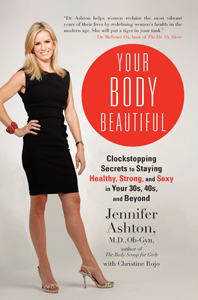 "Self-education serves a purpose, but I really had a burning desire to get formal education and credentials in the field of nutrition," Ashton says. Now halfway through the program, Dr. Ashton has discovered one "unexpected gift" from being back in school.

"My teenage children see their mother continuing to learn, continuing to study," Ashton says. "It has been an unbelievable lesson to them."

Dr. Ashton hopes the audience at SmartWomen will walk away with an important lesson as well.

"I don't think my job on television or in my practice is to provide medical information, because people can get that anywhere," Ashton says. "My role is to share with the audience not only how I think about women's health issues, but also how they can learn to think like a doctor."

"I want to educate and enlighten women," she says. "But I also want to stimulate them into thinking about their health in ways that they may not have thought of before."