Finding Breast Cancer Early
Small problems usually have quicker, easier solutions than big ones. This is certainly true of breast cancer, which if left undetected and untreated, can spread to a woman's underarm lymph nodes and beyond. But if found early, breast cancer is more likely to be successfully treated.
The first component for women in detecting breast cancer early is becoming familiar with the normal appearance and feel of your breast. If you notice any changes, report them promptly to your doctor. Women should also be aware of certain symptoms that may indicate breast cancer.
Signs And Symptoms
Finding a new, painless lump. If menstruating, a lump may come and go. But if it doesn't, tell your doctor immediately.
Breast pain or heaviness.
Persistent changes to the breast, such as swelling, thickening, redness of the breast's skin.
Nipple abnormalities, such as spontaneous discharge (especially if bloody), erosion, inversion (turned inside) or tenderness.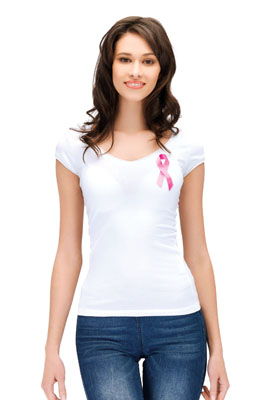 Mammography
Many women with breast cancer may not experience symptoms, especially when the tumor is small. This is why an annual mammogram for age-appropriate women is so essential in detecting breast cancer early.
Women over 40 should get their mammogram every year. Mammography screenings should start earlier for women with a family history of breast cancer or at the discretion of your physician.
Have You Scheduled Your Mammogram?
All of St. Joseph's/Candler's mammography locations offer digital mammography, and 3D mammography is now available at four locations.*
Call 912-819-6800 to schedule a mammogram at a facility near you:
Telfair Pavilion at Candler Hospital*
St. Joseph's Hospital's Imaging Services*
Telfair Breast Imaging Center – Eisenhower*
SJ/C Imaging Center – Pooler*
SJ/C Imaging Center – Bluffton
SJ/C's Mobile Mammography Unit