Jane Seymour: Smart Woman
The actress and philanthropist will share her own adventurous story as the keynote speaker at the 2018 SmartWomen Luncheon & Expo
In the 1970's, she was a Bond girl. In the 80's, she was called the Queen of the Miniseries. But in the early '90s, she was nearly penniless.
So Jane Seymour called her agent and said, "I need work yesterday. I'll do anything."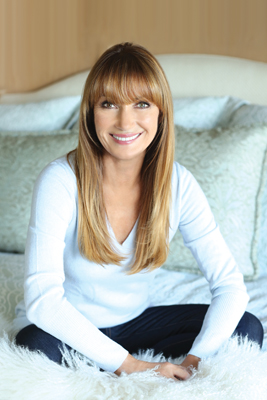 An offer came for a movie-of-the-week called Dr. Quinn: Medicine Woman. The TV movie was created as a series pilot, though the studio had little hope for it.<
"They said, 'We know it won't be a series,'" Seymour recalls. "It's a woman in the lead, a family drama, a western with horses and children. It won't work."
Joyce The Dancer
The character of Dr. Quinn is an intelligent, proper woman who heads out to the Wild West of America. Years before inhabiting this role, Jane Seymour had already made some adventurous moves herself. Born Joyce Frankenberg in London, England, her desire as a young girl was to be a ballerina.
"My original intention was to be a classical dancer," Seymour says. "But I injured myself at 17 and had to segue into acting."
Her ballet school had also provided drama training, so she felt prepared for the challenge. But with her new direction came the suggestion for a stage name: Jane Seymour.
"We thought it was a good, easy English name. It was only later that we remembered the middle wife of Henry the VIII," Seymour says. "People thought that they knew who I was because the name sounded familiar, so it worked out well. But I have never shied from publishing my real name too. I'm proud of my heritage."
Solitaire Draws A Queen
Seymour quickly gained major film and television roles in England, and achieved international fame in 1973 as Solitaire, an exotic Bond girl in the film Live and Let Die. But as exciting as it was to be a part of the iconic film series, Seymour noticed that it made get serious acting roles more difficult. So she took a chance on America.
"In 1976 I came here, where playing a Bond girl was not a problem," Seymour says. "I gave myself six weeks to make it in America. And I'm still here."
Her scene-stealing performances in epic television works brought her both Emmy and Golden Globe awards, and eventually had her dubbed the Queen of the Miniseries. But amidst this artistic success, her marriage was falling apart, and taking her financial future with it. That's when she took the role in a show that was destined to fail.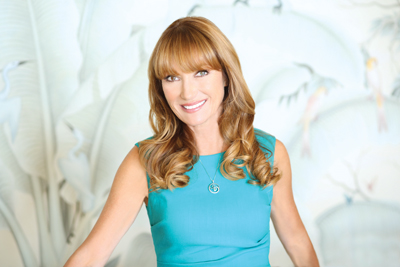 Paging Dr. Quinn
History, as well as millions of TV viewers, provided a different outcome for Dr. Quinn: Medicine Woman, however. The show was a surprise hit, one of the last successful Western dramas on television, generating some of the highest ratings of any show for a Saturday night timeslot. Episodes from the six-season series still play in about 100 countries around the world. Along with its talented cast and crew, Seymour believes the show struck a chord because it spoke to today's issues through a historical lens.
"The show was about the human condition," Seymour says. "There was not one episode that did not relate to something that was happening right now, even though it was set back in 1870. We did an episode about mercury poisoning, and the day we were filming the L.A. Times had a story about mercury in the water, left over from the Gold Rush."
As the daughter of a doctor, Seymour insisted on accuracy in the portrayal of a late 1800's physician, and the show's creators often consulted the Smithsonian Institute.
"It was not only beautifully written, but also authentic," Seymour says.
Open Hearts
Seymour continues to play memorable roles on the big and small screen, but acting is only a part of her creative life. She is the author of more than a dozen books, including Remarkable Changes, Making Yourself At Home, and The Road Ahead: Inspiration Stories of Open Hearts and Minds. She is also a painter, whose work has been exhibited in numerous galleries across the country.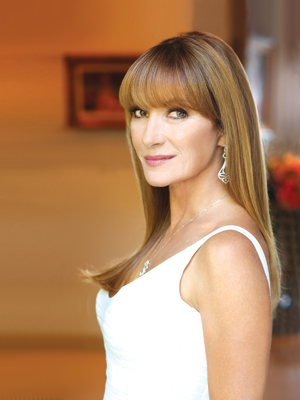 Seymour's art informs her design work, including the Open Hearts jewelry line that she created for Kay Jewelers. The idea behind Open Hearts came from Seymour's mother, who told her that if we keep our hearts open, love will always find its way in.
Seymour embraces this philosophy not only through her art but also through several philanthropic endeavors. Along with her charitable work with organizations such as the American Red Cross and Childhelp, Seymour has run the Open Hearts Foundation since 2010. Her goal is to empower other non-profit organizations that need help to grow.
"We are like an incubator for these charities," Seymour says. "We raise money and tell their story, which always pertains to the Open Hearts philosophy of taking a challenge and using it to help others."
Return To Savannah
Seymour's first experience of Savannah was actually for the filming of the miniseries East of Eden in the early 1980s, for which she won a Golden Globe.
"Coming from England where antiquities were common it was nice to see how beautifully preserved they were in Savannah," she recalls.
She hopes that both the challenges and successes within her own story will have a positive impact at this year's SmartWomen event.
"The most important question to me is how I can share my story in a way that enlightens people," Seymour says. "I want to empower them with the experience I have had in my life."