Ask A Magnet Nurse: Excellent Organizational Skills Contribute To Highest Quality Care From Nurses
Roni Kelly, RN
6 North, Candler Hospital
Smart Living: Patients want nurses who have exceptional clinical skills as well as a compassionate bedside manner, but are there additional skills that a nurse should have that perhaps the patient doesn't see?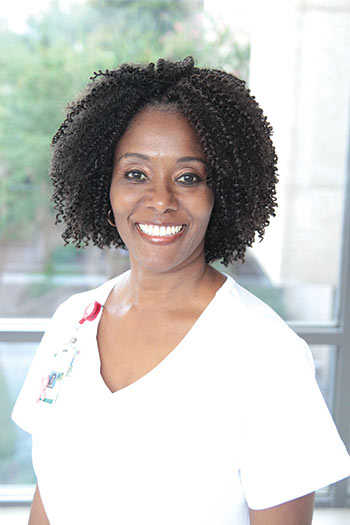 Roni Kelly: Yes, great organizational skills are important, too. Our supplies need to be organized in a way that helps us respond to a patient's needs promptly. This is true not just of the patient's room but also our work stations and supply carts. Everything needs to be in its right place. And on the flip side of that, anything that does not belong needs to be removed. We always want to be fully focused on patient care and not have distractions, such as clutter, getting in our way.
In fact, St. Joseph's/Candler recently completed a hospital-wide initiative to remove older equipment and other unnecessary clutter so that we can all experience a more pleasant work environment.
SL: Conventional wisdom says that an uncluttered space at home decreases stress and helps a household operate more smoothly. It sounds like the same is true for a hospital?
RK: Absolutely, and it works for both the patients and the nurses. First of all, it's safer. De-cluttering decreases the risk of falls. Also, a clean, professional environment makes the patient feel better. And by staying on top of our organizational plan and preventing clutter, we are free to go above and beyond for our patients in other ways. I work three days back-to-back, which allows me to learn my patient's personal needs on day one. Then on day two and three I know who likes coffee early in the morning, or who needs apple juice or applesauce, for example. So along with clinical care and making the patient feel better, I have time to create a great nurse-patient relationship.