Ask A Magnet Nurse
Hi-Tech Simulations Help Train Tomorrow's Magnet Nurses
Jennifer Amato RN, MSN, CCRN
Clinical Quality Educator, St. Joseph's/Candler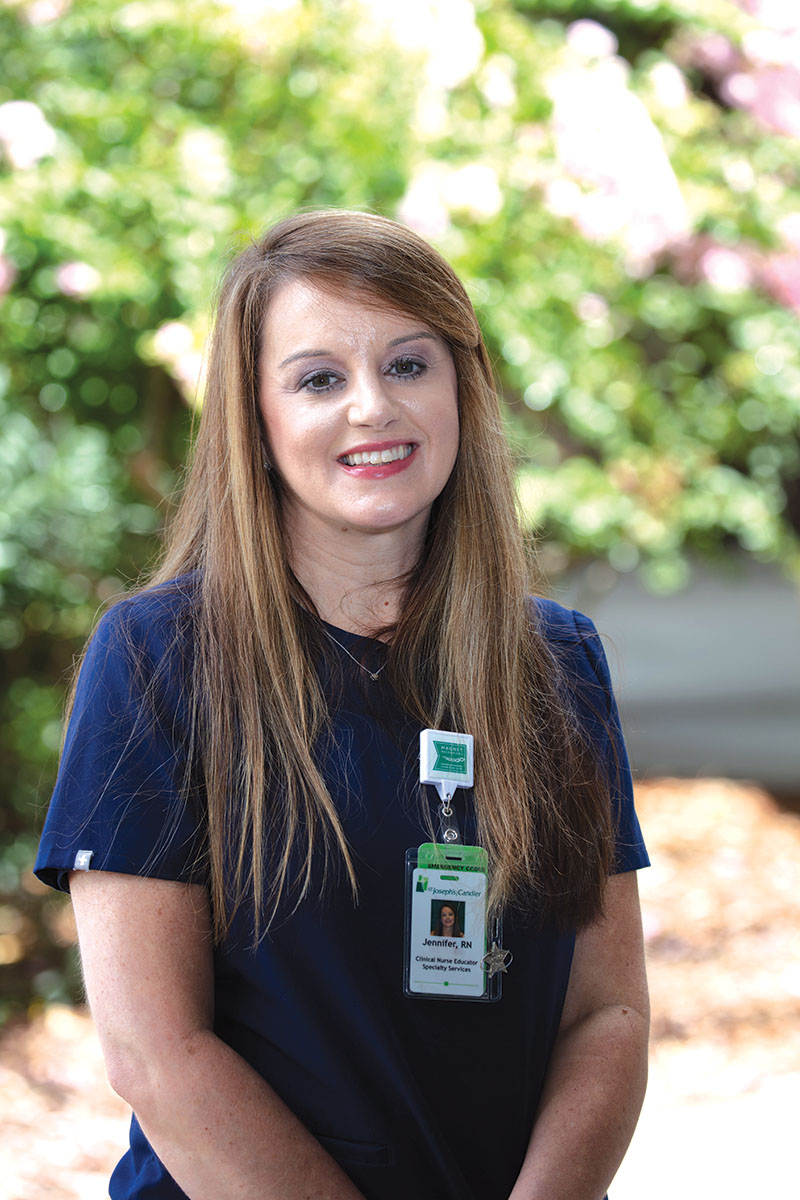 Smart Living: As a nurse educator, you are tasked with bringing the mission and values of St. Joseph's/Candler, as well as the legacy of the distinguished Magnet designation, to the next generation of nurses providing care here. But now you have some new "people" assisting you—high tech mannequins?
Jennifer Amato: Yes, they are officially known as high-fidelity manikins. (The traditional spelling of mannequin is associated with fashion, while in healthcare most people use the spelling 'manikin.') And high-fidelity basically means using technology to making these manikins as close as possible to a real person. They are part of the simulation hospital on the Armstrong Campus of Georgia Southern University. Our Site Coordinator for St. Joseph's/Candler's Nurse Residency Program, Janice Dennison, works with the nursing school to help train and guide the next generation of Magnet nurses, and these high-fidelity manikins are among the latest tools available to help us achieve that goal.

SL: How does the technology work?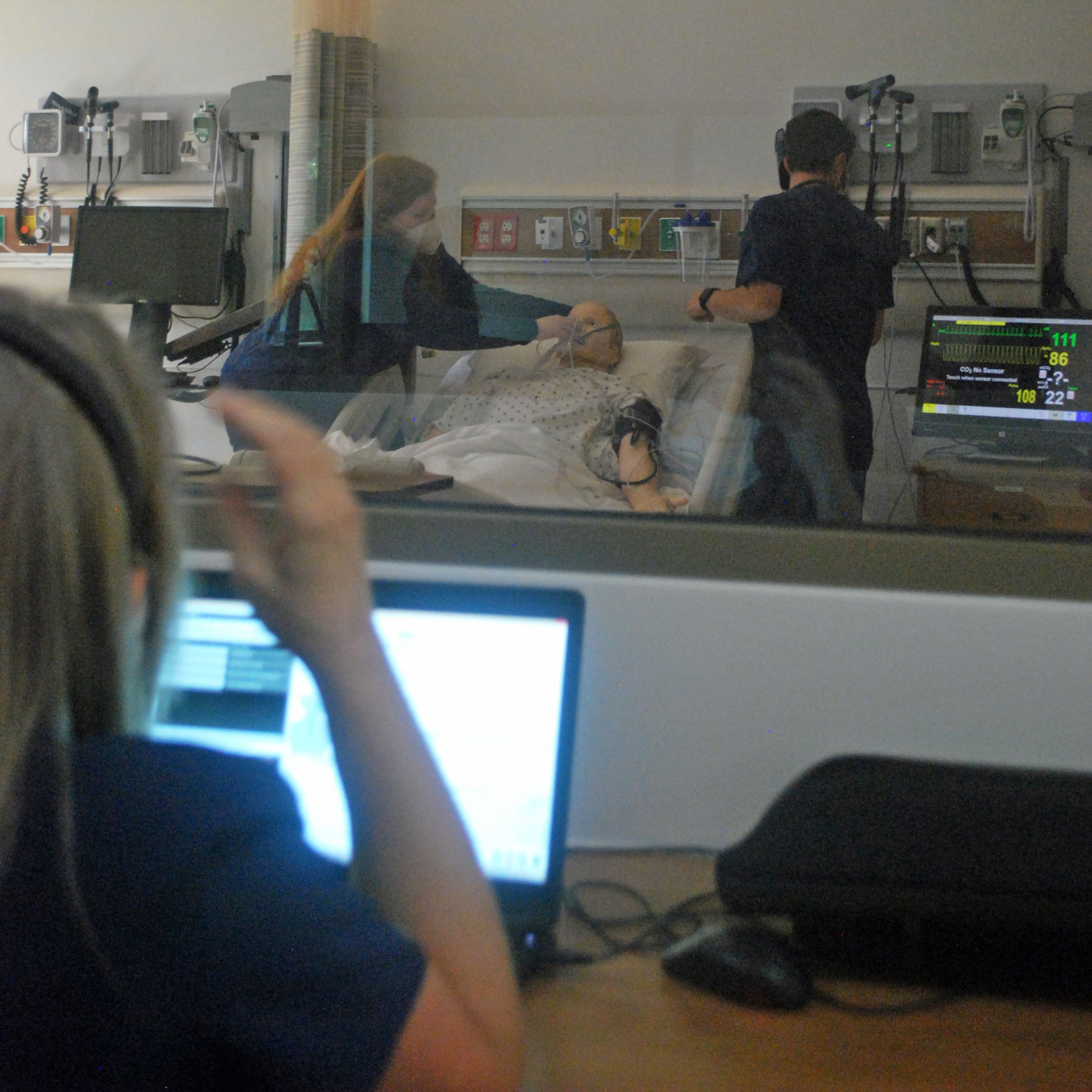 JA: Wireless computer hardware inside the manikin allows us as instructors to create a variety of scenarios. They can breathe, cry, sweat, blink their eyes and so on. There is even one that can deliver a baby. We've found that nurses wanted more experience with emergency care and escalation of care. But that's a high-stakes situation in the real world that they may or may not encounter very often. The simulation gives them a chance to practice not just their skills, but also their critical thinking, in a controlled environment. Sometimes you learn best from your mistakes—and in a simulation you are free to go fully hands-on and see where you're excelling and where you need more instruction. It's a great way to help students transition to professional nurses.
SL: How are these simulations supported by the years of experience our nurse educators have?
JA: We create the scenarios in a way that really fosters critical thinking and clinical judgment. We can program a manikin to slowly start to deteriorate and have the nurses run through emergency care. They are learning as a team and given the advantage of being able to process what's going on. A huge part of the simulation is the briefing afterward—we talk about what went well and what could be done better. That is where our experience comes in and gives them a model for the thought process. So it gives them the chance to both reflect on their practice but also be hands-on in the moment. Nurses are more tech-driven than ever before, but all of us—no matter how long we've been doing this—want to always be learning, growing, and staying on the cutting edge.