Healthy Or Just Hot Air?
A new cooking trend sheds light on what makes our favorite foods healthy or harmful
Fried foods are a fan favorite. But we have to ask ourselves, how much are these meals affecting my health? It's a question that Julia Gammon, RD, LD, education specialist/dietitian in St. Joseph's/Candler's Wellness Center, hears often.

"A diet high in fried foods would definitely be a health risk to your heart," Gammon warns. "Not only is there saturated fat in deep fried foods, but with those fats come higher calories. It may increase your weight, which increases risk for all kinds of other diseases including diabetes."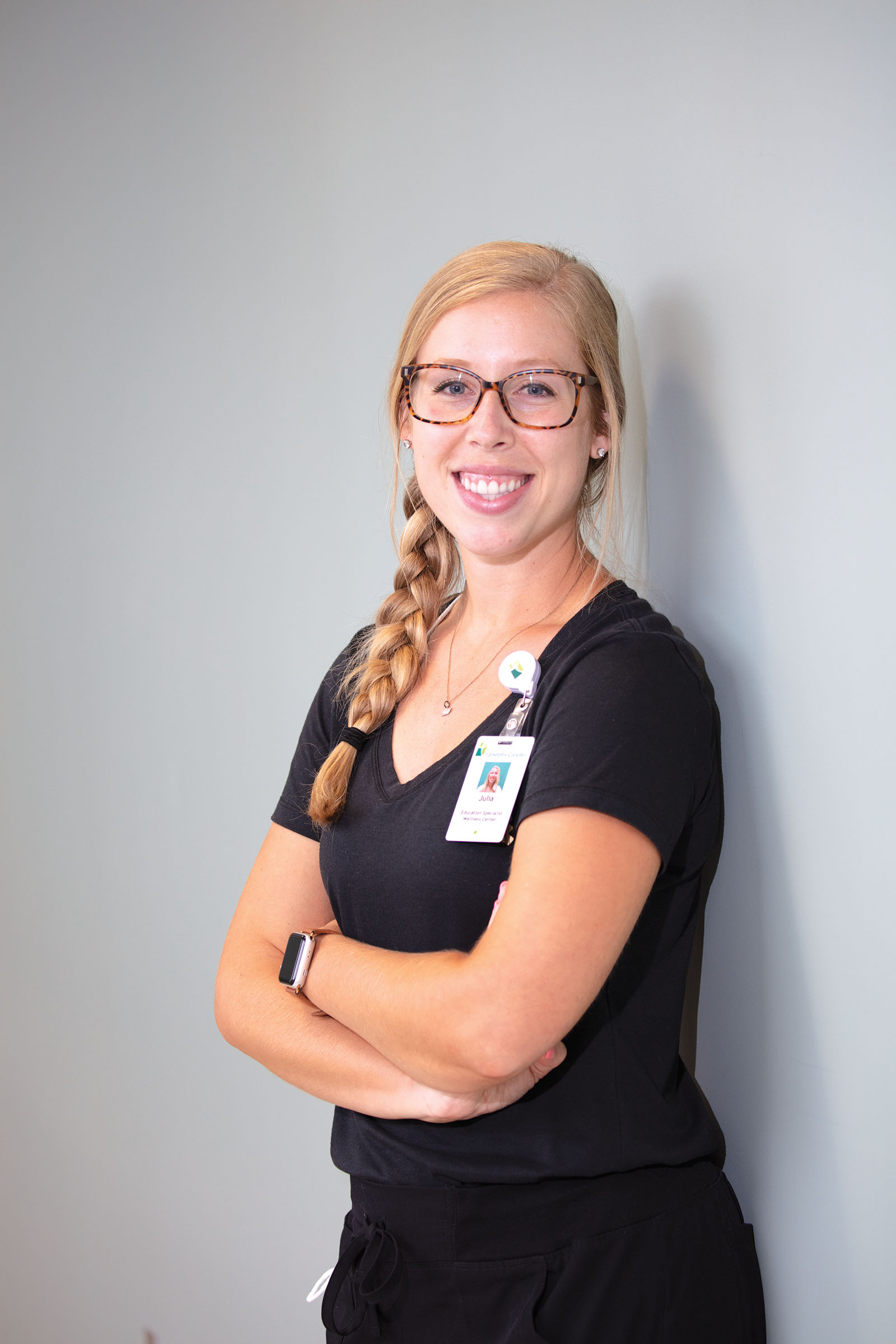 Submerging foods in fatty oils also tends to destroy nutrients and leaves more saturated fats, sodium, and cholesterol in your meal.
Many people have joined the search for healthy alternatives that don't compromise flavor, and one of the most popular new trends in this quest is the air fryer.

How It Works
An air fryer is a small countertop convection oven. The hot air it produces can give foods the same crispy effect that people enjoy with deep-fried foods, but with a fraction of the oil. Some versions do not even require any added oil.
"Personally, I'm a huge fan of these," Gammon says. "You can use a little oil—I would choose a heart-healthy oil like an olive oil or avocado oil—but you don't have to use any oil at all."
Research has shown that frying with air compared to oil produces a very similar fried effect, but with only a fourth of the fat content.
"It is more beneficial if you want the fried texture without all the saturated or trans-fat and cholesterol," Gammon says.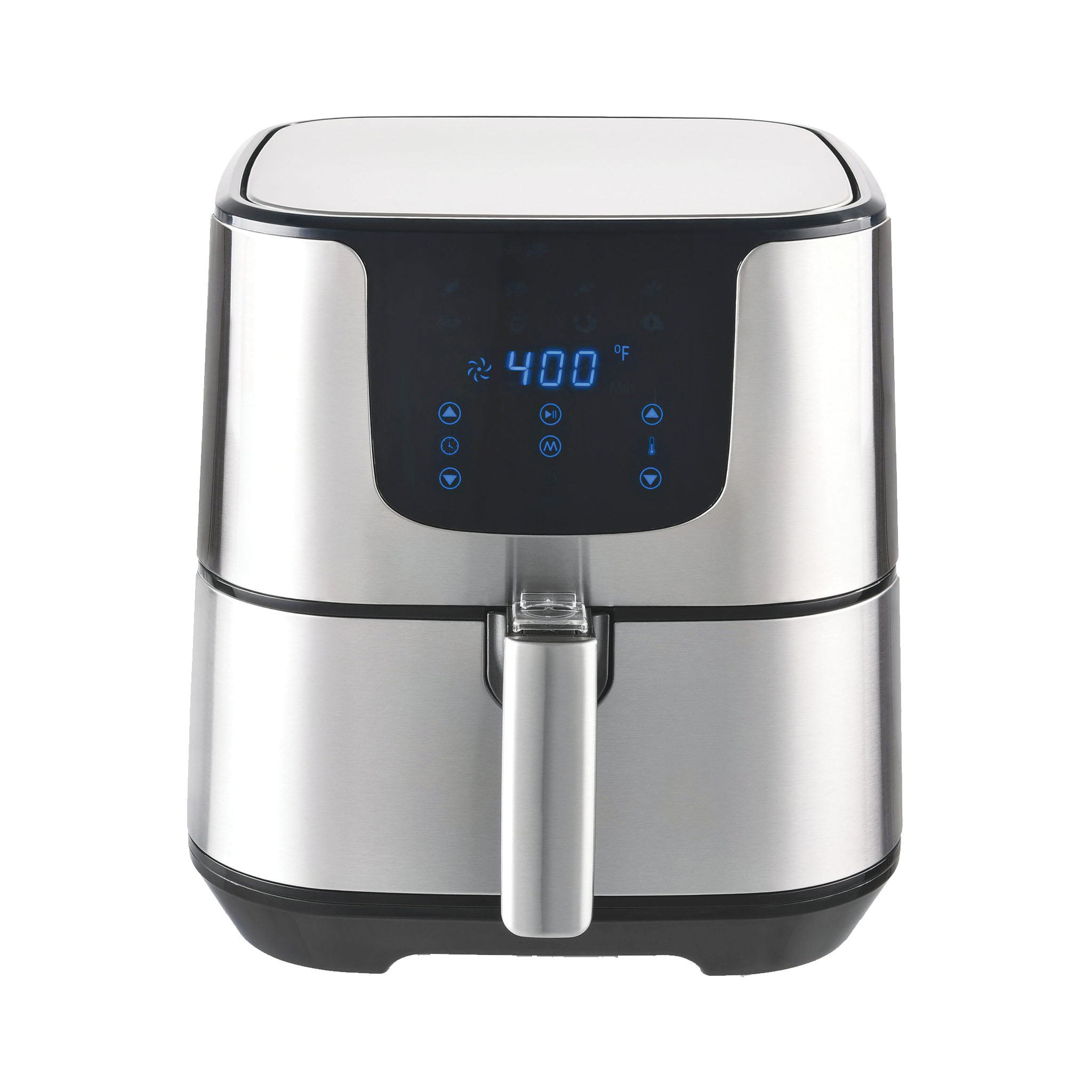 The compact size of many air fryers also makes portion control an easier task, encouraging smaller portions. Overeating can lead to obesity, which is one of the top contributing factors associated with heart disease. The Centers for Disease Control and Prevention lists heart disease as the leading cause of death for men and women in the United States.
One caveat with the air fryer—it won't provide any benefits for foods that have been fried and then frozen to be sold at a grocery store, such as tater tots.
"Those have already been deep-fried," Gammon says. "In that case, you're just heating it up."
Treat, Don't Cheat
Gammon doesn't insist that consumers invest in an air fryer. In fact, she understands that many of her clients consider deep-fried foods their favorite, and she does not want to take that pleasure away.

"I would never tell you to completely cut it out or never eat it again, but definitely eat it in moderation," Gammon says. "I like to call it a treat meal instead of a cheat meal. You can plan for a treat meal. Don't just follow your craving or you will likely eat it more often. If you have a plan, you're more likely to stay on track with your goals."
Gammon does encourage her clients to take opportunities to try their favorite foods prepared using new, healthier methods. The choices put you in control of your food as you also take control of your health.

"I use my air fryer for literally everything—bagels, toast, salmon, steak," Gammon says. "And if you have homemade French fries or something like that leftover, it will make them crispy again."


---
With Cooking Trends, Less Is More
Your clunky old stove may be all you need to whip up the grub your family loves most, but if you like to experiment with different kitchen gadgets, dietitian Julia Gammon RD, LD has tested a few others that could benefit your health. The key is not splurging on a lot of expensive or complicated cookware, but knowing which ones use less oil and result in fewer calories.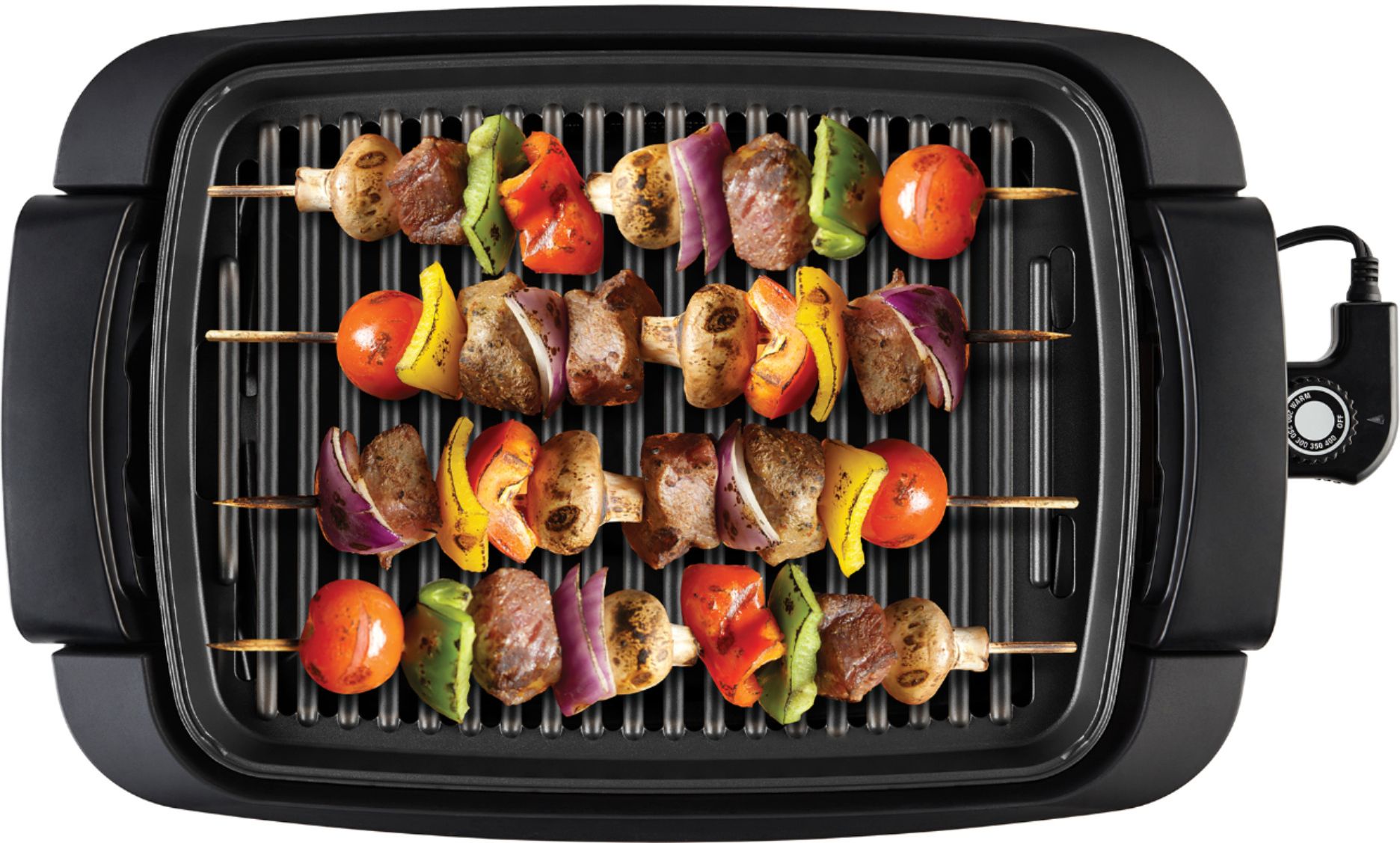 Smokeless indoor grill: The George Forman model is the most famous, but there is a variety of grills that allow you to cook indoors but still let the grease and fats drain away. "You also avoid any potential carcinogens from the smoke or fumes of a traditional outdoor grill," Gammon says.

Multi-cookers: These devices bring together slow cookers, pressure cookers, and more into one unit. One of the most popular examples is the Instant Pot. "With this you are essentially steaming your food under pressure, so you don't lose as many nutrients," Gammon says. "Sometimes people get home and realize they didn't take their chicken or fish out of the freezer. So they give up and order out. But these can cook those foods fast, sometimes in as little as 10 or 20 minutes."

Spiralizers: These devices, which can be countertop or handheld, cut vegetables into long strands that can be used as a substitute for pasta. Zucchini is a popular choice, but the spiralizer will also work on carrots, potatoes, cucumbers, beetroots, apples and more. "I use mine to totally replace pasta, but for my clients I recommend starting with half and half," Gammon says. "Make half of whatever kind of pasta you like and have the other half be zucchini noodles, for example. This way you are still getting what you really like but are cutting the calories and carbs in half and getting more vegetables."