Editor's Note: The SmartWomen Luncheon & Expo has been moved to Jan. 12, 2022. Vicki Lawrence remains the keynote speaker.
Smart Mama
Vicki Lawrence will share her story—and some much-needed laughs—at the return of the SmartWomen Luncheon & Expo
"Everybody laughed," recalls Vicki Lawrence. But she's not referring to her years on The Carol Burnett Show or Mama's Family, though millions of people did laugh at both. She's talking about the time she told everyone she wanted to be a dental hygienist.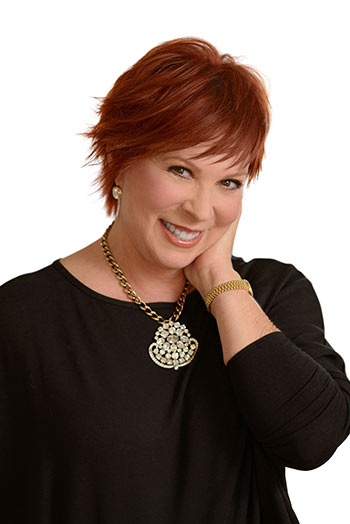 "You see, in my generation when high school ended you either got a job or you got married and started having babies," she says. "I had a crush on my dentist and I thought, 'That's a nice, clean place to work!' I thought I'd be a hygienist, honestly."

But growing up in Los Angeles afforded Lawrence a different opportunity—to work with Carol Burnett on a national TV show.
"I never intended to be in showbiz," she says. "I just kind of got sidetracked by Carol."
School of Comedy
Lawrence was not a stranger to performing live—as a child and teenager she sang, danced and was part of the non-profit performance group, The Young Americans.

"We went on the road with Johnny Mathis; we sang at the Greek theater with Henry Mancini; we did Christmas albums with Julie Andrews," she recalls. "We really had fun."
Carol Burnett saw Lawrence perform in a Miss Fireball of Inglewood contest right around the time she was looking for an actress to play her sister in sketches on The Carol Burnett Show. Though Lawrence felt prepared for the stage when she got the job, she didn't immediately do much of the improv that created so many memorable moments on the show. She hadn't felt she'd "earned the right to play in the sandbox" with stars like Burnett and Harvey Korman and guest stars such as Lucille Ball, Jim Nabors, and Tim Conway (who would become a regular cast member in 1975).

"I feel like I went to the Harvard School of Comedy in front of America," she says. "It wasn't until Mama came along that I sort of got my wings and started to feel like a bit of an equal."

A Growing Family
The Mama character had been written for Burnett, but she didn't care for the part. As with all of the other eccentric female characters that played off Burnett's characters, Lawrence took it. Burnett made the decision to give Mama and her daughter, Eunice, some Southern flavor.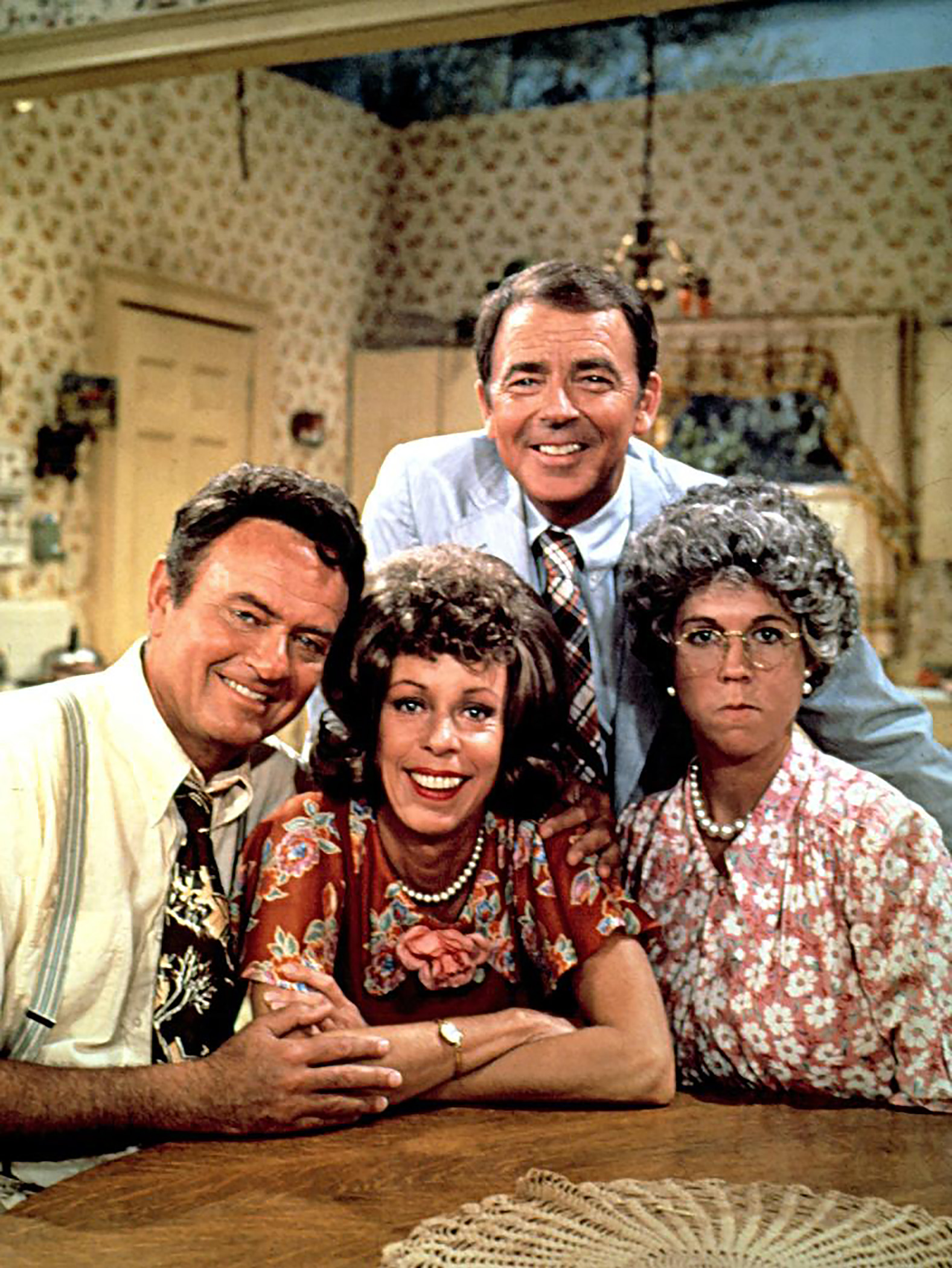 "I'm not sure where the ornery part comes from," Lawrence says with a laugh. "But the character probably suits me better than it would have Carol. I often say it's just another gift from her."

The role earned Lawrence an Emmy, but when she was approached about making Mama the star of her own show, she initially turned it down. But Burnett and Korman encouraged her to go for it, and Mama's Family ran for three seasons at NBC and three more in first-run syndication, where it became a huge hit. Still, it took a few early episodes for Lawrence to find her footing.

"Harvey was my mentor, so I went to him and said 'She's too mean, too angry; she never smiles!'" Lawrence says. "He said, 'But she's you, Vicki. Anything you can do, Mama can do.' So he was responsible for turning her into the little peacock she became. She was a different Mama than the one from the old sketches. Still tough, but fun and feisty."
A Southern Hit
As a comedic television actress, Lawrence has something most other actresses don't—a number one record. She recorded "The Night the Lights Went Out in Georgia" in 1972. It was written by her then-husband Bobby Russell, who had decided he didn't like it.
"I said, 'I'm telling ya, it's a hit,'" Lawrence says. "And he said 'Well then you do it.'"
Hitting the top of the charts, and following up with a full album, turned out to be a bittersweet time for Lawrence. Creative differences made the recording sessions difficult and her marriage to Russell was falling apart at the same time. Within a year, she and her songwriter husband had divorced.
"I just wanted to go back to TV and do some comedy," Lawrence says.

Lawrence continued to branch out during and after her TV show's run, appearing in theater productions such as Carousel, Send Me No Flowers, and Hello Dolly. She also developed her own stage production, Vicki Lawrence and Mama: A Two Woman Show. Lawrence also hosted her own daytime talk show, Vicki!, and the game show Win, Lose, or Draw. She has been married to make-up artist Al Schultz for nearly 50 years and has two children.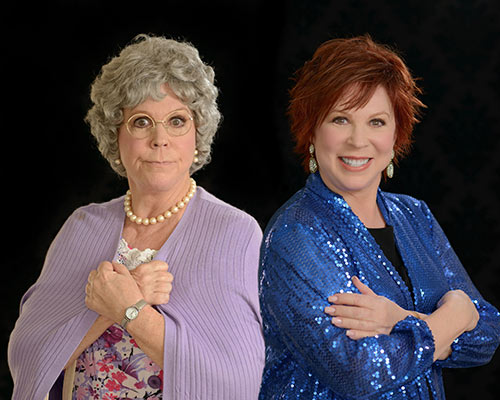 Informed And Supported
An unexpected but not-so-funny part of Lawrence's recent years was a random case of hives. One morning Lawrence woke up to find the palm of her hands itching. She used ice water to relieve the itch but found that it kept returning. To her surprise, the hives then broke out all over her body.
"It came out of nowhere," she recalls. "And we thought, 'It's an allergic reaction; we'll get it under control.' But we didn't."
After six weeks of the hives repeatedly coming back, Lawrence's doctor had a diagnosis: chronic idiopathic urticaria, or CIU.

"Honestly I thought he made it up," Lawrence says. "But yes, at six weeks it was chronic, and the doctor couldn't tell me why it was happening, which is idiopathic. Urticaria is just a fancy word for hives."
Though Lawrence was able to get her CIU under control, the experience showed her how little information was out there about the condition.

"I jumped at the opportunity to join forces with the Asthma and Allergy Foundation of America for the CIU & You campaign," she says. "Now we have a great website with tons of information on it for people who think this might be them. I'm happy to be the poster child for hives."

The power of being informed and supported when health questions arise is a part of what Lawrence hopes to share with the audience at SmartWomen. She also hopes to inspire women to find the humor in the challenges they face. It has been what kept her steady among the ups and downs of five decades in show business.
"My motto is that 'Life is much too serious to be taken seriously,'" she says. "We've got to laugh; we've got to find the humor in life. I made it my motto many, many years ago, and as I get older I've realized that I am just smarter than I ever really knew."
---
To find out how laughter can give you a health boost, read this.
To learn more about acute and chronic hives, take our quiz.