Hospital Food Is Not What It Used To Be; More Importantly, It Promotes Healing
Marta Workman, BSN, RN
Critical Care Nurse, Float Team
Smart Living: In the past, the food served at hospitals has often been derided as bland or unappetizing. As a float nurse who has worked on every floor at both St. Joseph's Hospital and Candler Hospital, would you say this is still a common perception?
Marta Workman: In the past six years that I've worked here, I've received more good feedback about the meals than bad. There are patients who miss their home-cooked meals, but for the most part, people find comfort in their food. It makes them feel better mentally and emotionally, but it is also promotes their healing.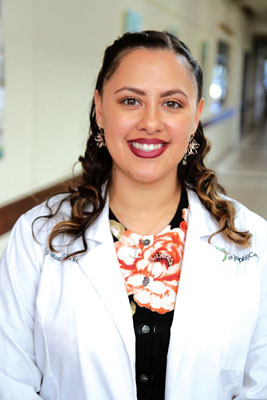 We have also found that patients feel better if they have some choice in what they want to eat. So we take a collaborative, intra-professional approach, working with the clinical dietitians, medical staff, other nurses, and the catering associates to give patients some freedom of choice within their plan of care.
SL: So if the patient has a specific request or even a cultural specification, you can relay that to the dietitians and catering associates?
MW: Yes, we try to get patients whatever they need. And sometimes a family member can bring something in, as long as it fits under the guidelines of the patient's plan of care. For example, for a cardiac patient, we have to monitor their fluid and salt intake. And in some cases, we may ask them to try a low-sodium alternative to season their food, instead of salt.
We always want patients to find that comfort from food and enjoy their experience, because part of our job is to make sure that patients are taking in the proper amount of calories, protein, and electrolytes. For patients who have little to no appetite, we may offer nutritional supplement drinks. We try to educate and explain how proper nutrition aids in the healing process within the body.
Thankfully, most of our patients are hungry and look forward to their meals. And we love to work in that true Southern spirit—"good food comforts the soul!"
---