Inner Confidence = Outer Ability
Whatever your age or your issue, physical therapy helps you get your whole self back
Though the cause of common injuries varies with age, the mindset at the beginning of physical therapy after those injuries is pretty universal.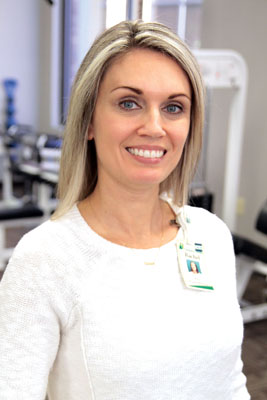 "We see teenage kids who have gotten hurt playing their sports to elderly people that have taken a fall, and everything in between," says Rachel Finch, a physical therapy assistant at St. Joseph's/Candler Physical Therapy – Pooler. "There is always apprehension when we start a certain task. For someone recovering from an anterior cruciate ligament tear in their knee, the task might be putting some weight on that leg. For someone struggling with balance, it might be trying stairs without a railing."
Finch and other physical therapy assistants use these various exercises and real-world simulations to help patients regain those physical abilities, either for their sport or perhaps simply for their daily life. Patients typically come in 2-3 times per week for a 45-60 minute session, depending on their doctor's recommendations. Each visit it tailored to the individual patient's deficits and goals.
"Ninety percent of success at physical therapy is showing up," Finch says. She has seen how patients of all ages rebuild their confidence with each small success, which then encourages them to give their best effort the next time. It is as much a mental exercise as a physical one.
"After a patient does something a few times, and sees improvement, they are more likely to keep going and to progress well," Finch says. "So we always try to give them the confidence that comes from practice and consistency. We want our young patients confident enough to get back out there on the court or the field, and for our patients of all ages to get back to their life."
---
St. Joseph's/Candler Physical Therapy – Pooler is moving into a bigger space as part of the new Pooler campus, opening on March 25. Physical therapy services offered in the new space can help patients suffering from: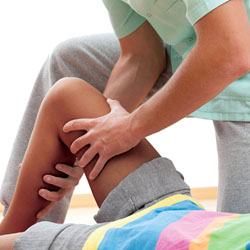 Arthritis
Back/neck injuries
Amputations
Movement disorders
Multiple trauma
Sprains/strains
Stroke
Surgical recovery
Cancer
Overuse injuries
Workplace injuries