Chain Reaction
Casual dining restaurants can be okay for a family on-the-go, if you have a smart plan
The signs of the big restaurant chains illuminate the roadside as brightly as any streetlight. Each has tantalizing specialty—wings, seafood, steaks, Southern cooking—and if the first one you see doesn't whet your appetite, there are dozens more to choose from nearby.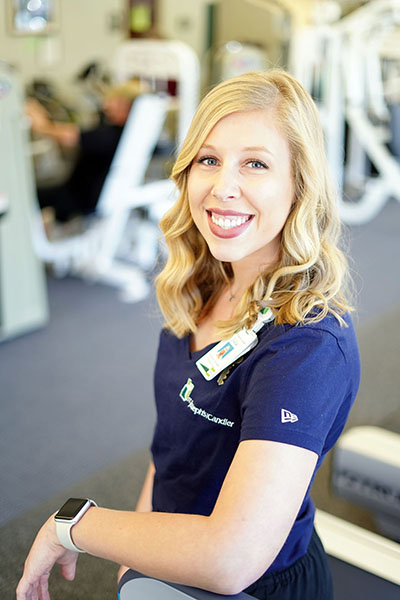 Sometimes they are a beacon of relief, because it's a school night and you've just picked up your children from soccer practice or music lessons and it's getting late and you're getting tired. You resist the urge of fast food but still need a break—and the larger chains offer food like grilled chicken, broccoli, and all kinds of salads. Healthy food, right?
You can proceed, but with caution.
Point Of Order
"The truth is that a chain restaurant could be just as bad as a fast food restaurant and fast food could be just as healthy as a chain," explains Julia Gammon, RDN, LD, an Education Specialist/Dietitian in the Wellness Center at St. Joseph's/Candler. "It all depends on how you order."
Gammon says that calories and ingredients are where customers can go right or wrong in a restaurant.
"You can order a grilled chicken salad with two ounces of avocado ranch as your entrée, and the whole thing will be 630 calories," she says. "But if you choose a creamy, high fat dressing instead, with fried meats and extra toppings, that meal could go up to 1600 calories. Yikes! That is some people's total daily calorie limits."
Similarly, your steak-loving spouse or child could order a 6-ounce sirloin (one of the leanest cuts) and a non-starchy vegetable like asparagus. Even with some rice this meal would be about 525 calories. But choosing loaded potatoes or roasted street corn could easily add more than 370 extra calories to the meal.
"Extras and add-ons like cheese, butter, sour cream, and so on can play a huge role in the meal's total nutrients and calories," Gammon says. "If you find yourself craving one of these loaded sides, eat half and save the rest for later, or split it with your dining companion. This will save you half the calories without making you feel restricted."
By the way, those kinds of calorie counts can be found at fast food joints too. But you have to scan the menu for healthier items, such as a grilled chicken wrap, or smaller items such as a junior cheeseburger.
"It is perfectly okay to have a burger and fries every once in a while," Gammon says. "Order the junior or kids' sizes with a water to drink to fulfill your craving without going overboard."
Plan Your Plate
Most moms have a smartphone these days to keep their schedules in order, and you can use it to prepare for those nights when you know eating out is the only way to fit dinner in.
"Having a plan is setting yourself up for success," Gammon says. "Let's say it's Sunday night, and you know Monday afternoon and night will be filled with kids' after-school activities. Just take a few minutes to think about what restaurants might be available and then look up that menu on your phone. Most of the time they will have calorie counts beside the food items. Figure out if there is a healthy alternative for you and the kids to choose. Now you are going into the next day with a game plan."
Even though you're not in the kitchen, you still have some choices about what ends up on your plate (brown rice versus white, chicken versus bacon) and portion control.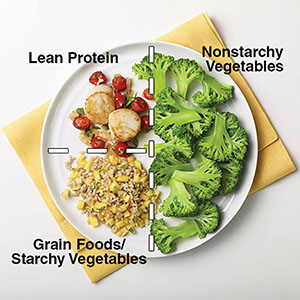 "If you get a nice green salad, don't be afraid to ask for the cheese, bacon, croutons, dressing, etc., on the side so that you have control of how much you are consuming," Gammon says.
Dinner Time
"It is hard to eat a home-cooked meal every night of the week when you have a busy family or even just a busy work schedule," Gammon concedes. "Again, the most important and helpful step you can take is to plan."
A weekly plan, where you can fill in the nights that you may want—or may need—to eat out can help you pick what restaurant is the best option for you based on their online menu.
For other nights, when you know your cooking time will be limited, Gammon suggests that people do some meal prep a few days before.
"Keep it simple and convenient," Gammon says. "For example, homemade chicken wraps with black beans, cheese, salsa, and avocado—wraps are very easy and versatile! You can use pre-cooked grilled chicken strips and pair it with pre-sliced veggies like carrots, peppers, or celery. That's a simple dinner time meal that could even fit in a small cooler for the road."
Gammon notes that an online search for crockpot or one-skillet meals will provide simple recipes that can be prepped on quieter nights or weekends. You can even break up the prep into multiple days if needed—cutting your veggies one night and pre-cooking your whole grains, like rice, on another.
"When you cook at home, you have complete control over what ingredients are used, the quality, and the quantity," Gammon says. "And don't forget, it is much cheaper."
Bottom Line
It is completely fine to dine out every once in a while, especially if it helps your family get a balanced plate in front of them on a busy night. By planning ahead about your choices, and knowing that you have a plan to eat as home as much as possible, you can feel free to do what these chains were created for: relax and treat yourself.