Family, Trees, and Rock n' Roll
When he's not recording or touring with music legends, Chuck Leavell is making sure Georgia stays green
For decades, thousands have watched Mick Jagger strut across a stadium stage, singing and sneering that he "was born in a crossfire hurricane," while Keith Richards rips through the classic riffs of "Jumpin' Jack Flash."
In the center of the "crossfire hurricane" created by two of rock n' rolls most enduring heroes stands the man who keeps them both happy—Chuck Leavell.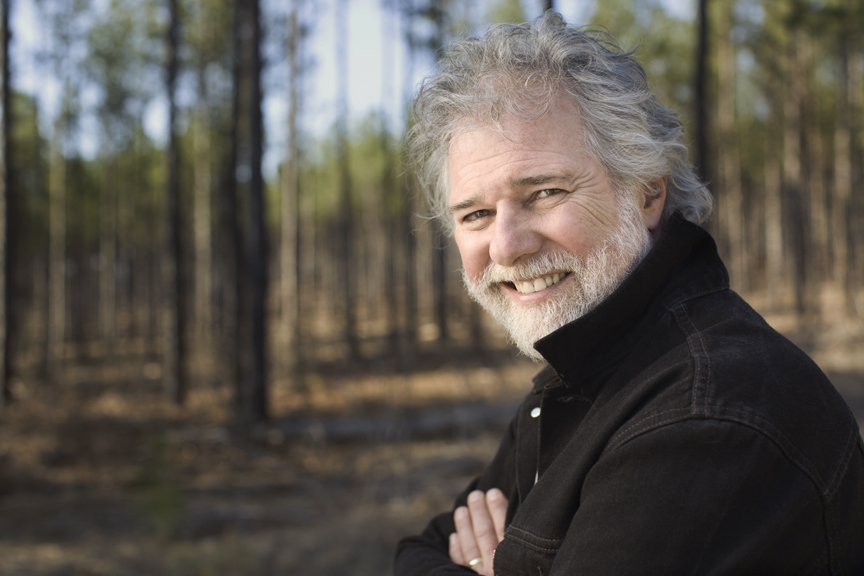 As keyboardist for the Rolling Stones for the past 38 years, Leavell has become the de facto musical director for the band. It's a comfortable role for a man who is known for being polite and a good listener— values that he took from his mother and father and brought them to every project that came his way. And there have been quite a few—if you're even a casual fan of rock n' roll, you've heard Leavell's jazzy, soulful style on many famous tracks, including a solo on "Jessica," the instrumental hit by the Allman Brothers Band.
Mama's Keys
Born and raised in Alabama, Leavell would ask his mom to play the family's spinet, a small upright piano.
"I was fascinated watching her hands moving up and down the keyboard, and listening to the beautiful melodies, rhythms and harmonies coming out of that thing," Leavell recalls. His mother would then let him "fool around" on the piano, knowing that he was slowly teaching himself while falling in love with the instrument at the same time.
"She would sometimes ask me something like, 'Chuck, what do you think it would sound like if there was a storm outside?'" Leavell recalls. "I would rumble on the lower keys to simulate thunder…do some 'lightning strikes' on the higher keys. Or she might ask me, 'What would it sound like if you were mad at one of your friends?' So from a very early age, music was more about feelings, emotions, sounds—not just notes and chords. I've always been very grateful to her for that."
Wide Open Georgia
Leavell's father taught him that "you make your own luck in life," and as Leavell started playing professionally in his teens, he always kept his eyes and ears open for opportunities. He learned from his peers about a burgeoning scene in Macon, GA, and the city's Capricorn Studios.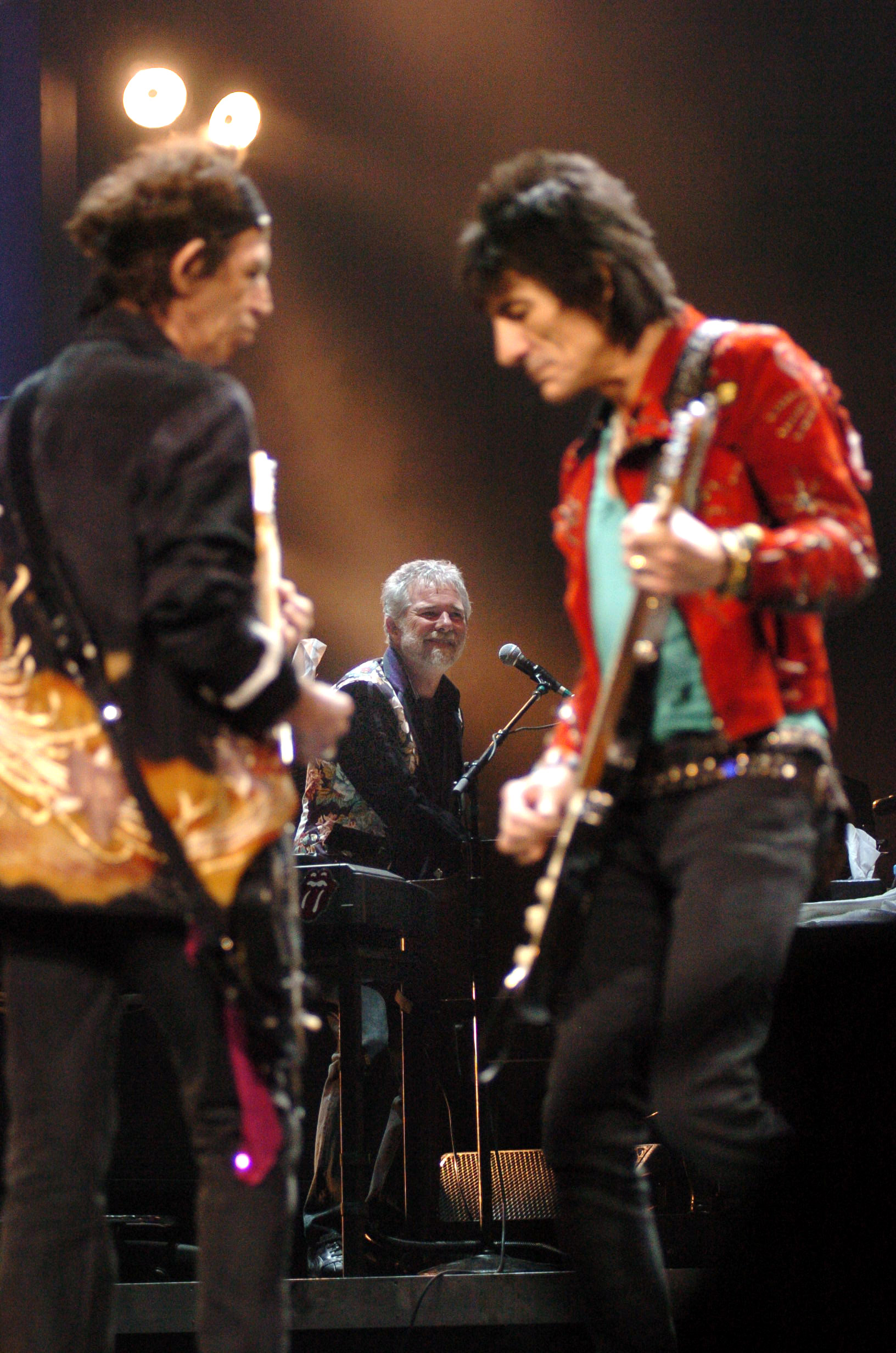 "My wife, Rose Lane, is from Georgia, and she jokes that I eventually defected," Leavell says. "Georgia seemed to me to be more wide open in terms of opportunities."
The biggest break came when The Allman Brothers Band asked Leavell to join. He toured with the band and played on two of their classic albums. The band eventually splintered, but once fans and fellow musicians heard Leavell's work on "Jessica" and other tracks, he became one of the most prolific and sought-after musicians in the industry. Leavell has since recorded or toured with Eric Clapton, Linda Rondstadt, The Black Crowes, John Mayer and dozens more over the past four decades. He also led his own jazz-rock band, Sea Level, for five years, and has released five solo albums while also serving as the Stones' keyboardist since 1982.
Lungs Of The Forest
Leveall is the only person in the world to have both a Grammy Lifetime Achievement Award and an honorary Forest Ranger Award from the U.S. Forest Service. That's because there is a whole other side to Leavell's life in Georgia.
"Rose Lane's family has worked their land for generations," Leavell says. "As I began to understand the deep passion and ethic they had about their land, it rubbed off on me."
When his wife inherited about a thousand acres in Twiggs County, she and Leavell wanted to carry on that "heritage of stewardship." They developed a tree farm called Charlane Plantation, allowing them to manage the land while he kept doing music. Burt as he learned more about forestry, Leavell became fascinated with it.
"The wonderful thing that has given me so much joy and a great career comes from the resource of wood, as do most musical instruments," Leavell says. He began to educate himself on forestry—reading books, going to conferences, and eventually enrolling in a correspondence course. Though he still considers himself a student, he has gained immense knowledge about sustainable forest management over the years, and has become a public advocate for tree conservation. Along with public speaking on the subject, Leavell wrote a book called Growing a Better America and developed a television series for PBS called America's Forests with Chuck Leavell.
"It is past time that we realize the pressure we are putting on our lands and natural resources," he says. "Are we going to grow in a manner that is rapid, rampant and reckless? Or can we grow in a way that is smart, strong and sustainable? I hope the latter."
Leavell notes that the health of forests and land can affect our health as well.
"Trees and forests are paramount in the way the clean our air and clean our water," he says. "Forests are the 'lungs of the earth' in the way the sequester carbon. And the way they filter our water going into rivers, streams, and into the oceans help keep us healthy."
Roots
Family has always been paramount to Leavell and he never let the rock n' roll lifestyle take him far from his roots.
"My family values came from my parents and how much they loved each other and loved us kids," Leavell says. "Rose Lane's family was the same, and when we decided to get married we were serious about staying together and making a life, raising a family. It wasn't always easy. I would be on tour for weeks at a time when she was looking after our two daughters, and she had her own career in owning and running a clothing boutique in Macon. But we took the challenges as best we could. Rose Lane actually works backstage with the Stones now. It's great that we can do that."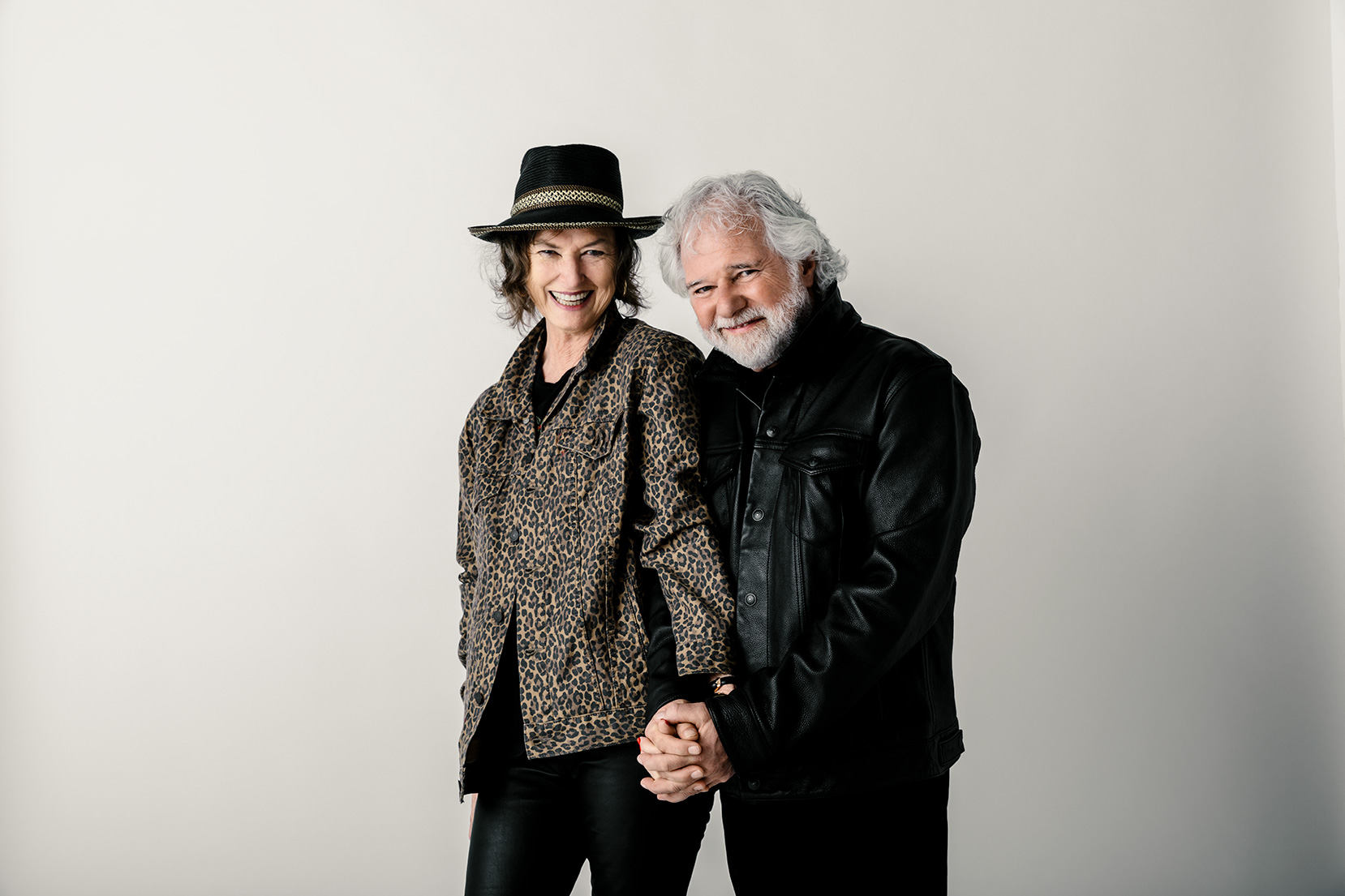 The couple also planted a new root in Savannah, buying a house six years ago and returning whenever they can. Leavell headlined the Savannah Jazz Festival in 2018.
"Rose Lane and I absolutely love Savannah," he says. "It's so diverse and has so many great things to offer—fantastic restaurants, festivals, shops, parks, the squares, music. We are really proud to be a part of Savannah and we plan on keeping it that way as long as we are around."
---
Starting It Back Up
Chuck Leavell toured with the Stones last year, but it almost didn't happen. The initial run of dates had to be canceled so that Mick Jagger could undergo a transcatheter aortic valve replacement, or TAVR.
"I am aware of how rapidly modern medical technology is moving, and creating miracles that didn't exist before," Leavell says. One thing he could predict, however, was Jagger's recovery. Indeed, the band made up the missed dates with high-energy shows in the summer and fall of 2019.
"Mick is in amazing shape physically," Leavell says. "His rapid recovery didn't really surprise me. He is an inspiration to me in how he handles his physicality and his health."
St. Joseph's/Candler offers the TAVR procedure to certain candidates in our region. Learn how it's done here.
Photo credit: Top: Courtesy of Allan Farst; Middle: Courtesy of Kevin Mazur, Getty Images; Bottom: Courtesy of Lucy Hewitt Photography