Ask A Magnet Nurse
Sherry Danello DHA, MSN, RN, NEA-BC
Vice President of Patient Care Services and Chief Nursing Officer
St. Joseph's/Candler
"A Rare Achievement In Nursing Means You Are Being Cared For By The Best"
Smart Living: St. Joseph's Hospital and Candler Hospital both recently received Magnet recognition from the American Nurses Credentialing Center for the fifth time. People with careers in healthcare know how rare this is—only 22 other hospitals in the world have earned Magnet designation this many times. But what does this mean for St. Joseph's/Candler's patients?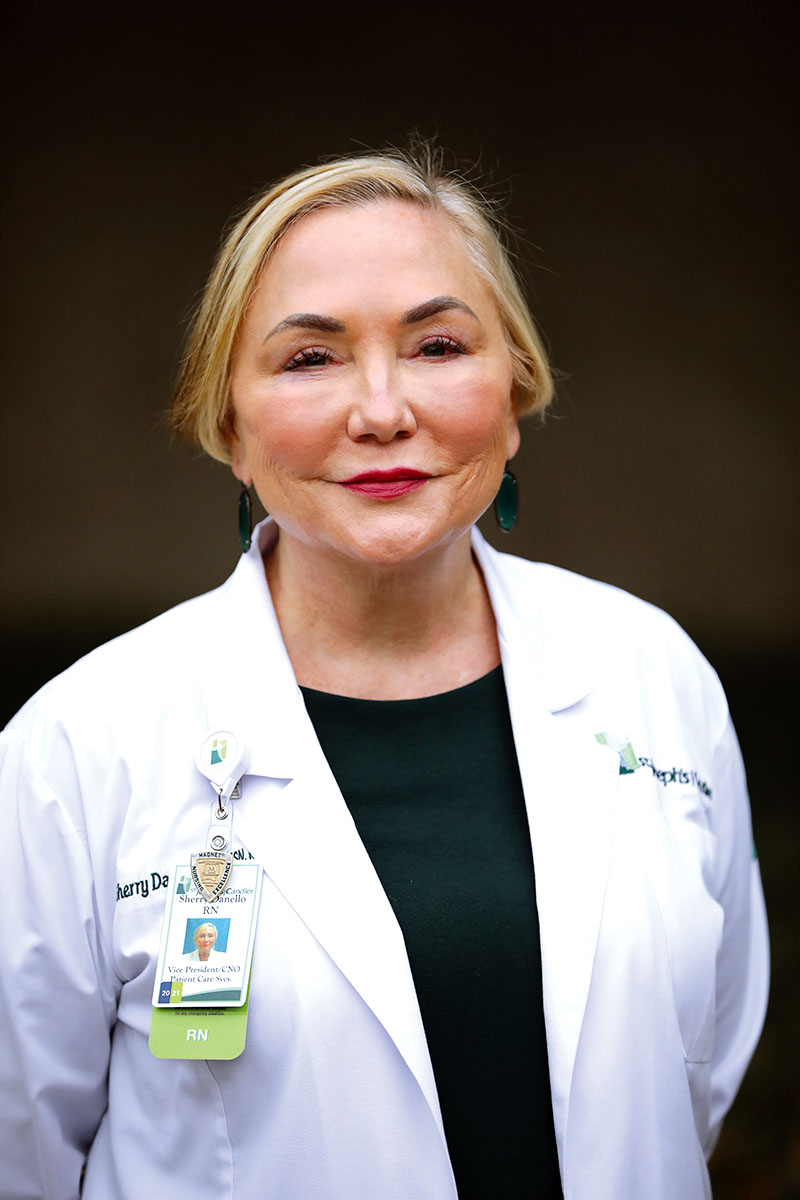 Sherry Danello: Being cared for at a Magnet hospital means you'll get the best outcomes with the safest experience. The recognition doesn't come simply from a review of our process—it is about exceptional clinical outcomes. Over the last 20 years, Magnet standards have been modified and made more rigorous, and we continue to outperform those standards in a number of areas. In fact both hospitals were awarded exemplars for patient outcomes in several areas, meaning that those outcomes outperformed other hospitals.
Here is just one example: hospital-acquired pressure ulcers, commonly known as bed sores. Pressure ulcers can be painful and delay recovery for patients. Preventing them is a challenge for any hospital, and it requires not just expertise and competency on the part of each nurse but also teamwork and communication between them. To not only meet but outperform the Magnet standard for pressure ulcers shows that all of those individual skills and as well as the virtues of teamwork are demonstrably in place. In short, when it comes to patient care, you can depend on St. Joseph's/Candler nurses.
SL: Nurses seek out the opportunity to work in Magnet hospitals, and once there, they are often there to stay. Does this effect on nurses also have some effect on patients?
SD: Yes, because our nurses know that they and their co-workers are part of a special group, and they take pride in the fact that they outperformed standards and achieved Magnet status. So they want to bring that level of care to every patient, every day. The onsite visit—this time we managed to do it virtually through the Zoom platform—is only one part of the Magnet evaluation. Nurses also submitted documentation showing evidence of Magnet model components such as Transformational Leadership, Structural Empowerment, Exemplary Professional Practice, and New Knowledge and Innovation, along with demonstrating the patient outcomes. We are always looking at ways to improve those outcomes even further.
I know that our entire health system shares that pride too, because this could not be achieved without the commitment of all our co-workers, senior leadership, the medical staff and the Board of Trustees. To reach that level as an organization once or twice is remarkable, but five times is something else entirely. If you have to be in the hospital, it helps to know that such an elite group is there to care for you.