Keeping Your Options Open
An advanced open MRI can produce high-quality images while minimizing anxiety in patients
Magnetic resonance imaging, or MRI, provides physicians with clear images of your body's internal structures, which helps them diagnose a variety of diseases or injuries. It's also painless and requires no radiation. But some patients will simply refuse to undergo an MRI scan. Why?
Turns out, those patients have some good, visceral reasons—they're either too big, too scared, or both. The tubular space and mechanism of an MRI can be uncomfortable—and sometimes unbearable—for larger patients, for children who don't want to be alone and for those who fear enclosed spaces.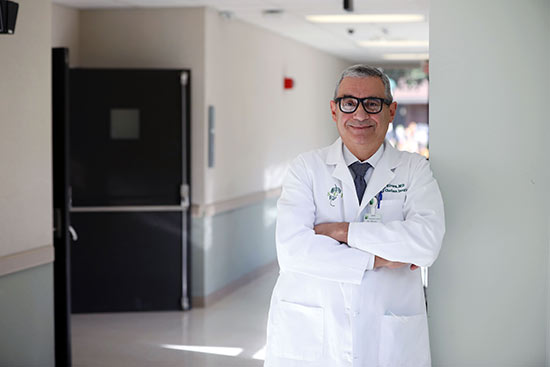 Patients in the Low Country, however, have a new option. The St. Joseph's/Candler Imaging Center – Bluffton now offers the Oasis High-Field Open Magnetic Resonance Imaging System. It is an open MRI with 1.2T superconducting magnet, the highest field strength open MRI in existence, and the only one in the region.
"I am excited about the quality of the images we can get with this open MRI," says neuro-radiologist Carlos A. Rivera, MD, who serves as medical director for the center. "It is similar to what we see with the 1.5T magnet in most traditional MRI machines."
Access And Comfort
The Oasis open MRI was specifically designed to help certain patients get their needed scan:
For claustrophobic patients – the open architecture provides a 270-degree unobstructed view
For larger patients – the space is designed to provide comfort in any position, and has a 660-pound weight limit
For children – A parent or loved one can be right beside the child for the entire scan
For the elderly – The easy access of the design makes it a stress-free experience
"These features make a huge difference for patients that cannot be scanned in a traditional MRI," Dr. Rivera says. "And there is a significant number of those patients."
The combination of comfort and powerful technology allows for scans to be as quick and smooth as possible while also experiencing a calm and attentive atmosphere from the service-oriented staff in our conveniently-located center.
"It's very convenient," Dr. Rivera says. "You park and you're right there. From start to finish, this is about worry-free access to this important diagnostic tool."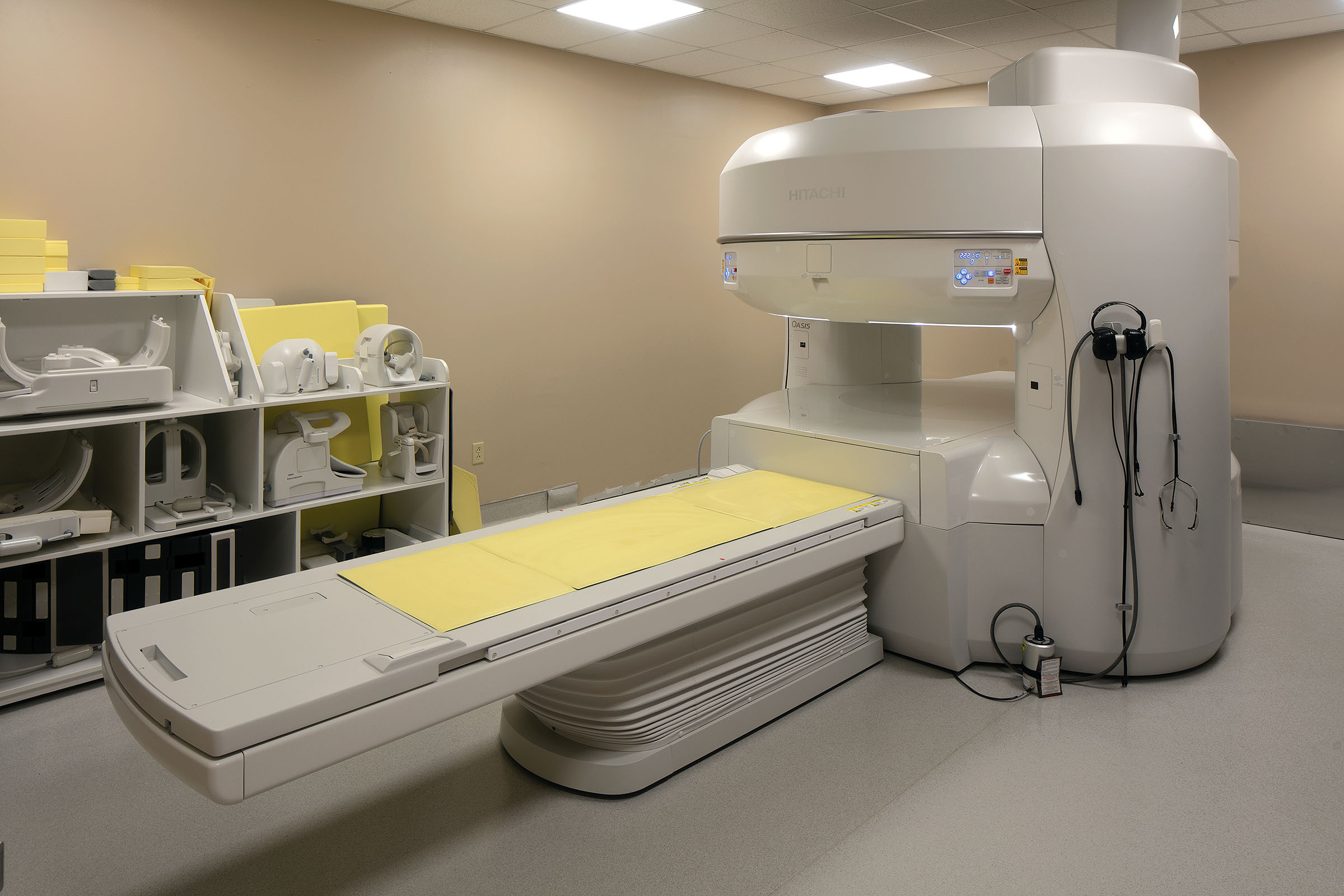 No Need To Compromise
The MRI is an essential imaging tool in healthcare. Using a magnetic field, radio waves and a computer, it creates a detailed image of a patient's anatomy without exposure to radiation. It has the capability to show the difference between healthy and diseased tissue, making it a tool of early detection as well. Patients do not want to miss out on the diagnostic benefits of an MRI.
Open MRI systems have been available for a while, but in the past it meant a compromise. The magnetic field itself was not as strong as it was for a traditional MRI and it created lower-quality images. But with its 1.2T superconducting magnet, the Oasis Open MRI can provide fantastic image quality while minimizing the anxiety of patients.
Dr. Rivera notes that some patients may need the 3T MRI at St. Joseph's Hospital in Savannah. The 3T offers the highest resolution as well as microscopic details of certain disorders. Other patients are fine with a traditional 1.5 MRI. With the addition of the open MRI, all options of this technology are now available.
Team-Based, Patient-Centered Approach
"We have expanded our resources," Dr. Rivera says. "But when you come for your MRI, you're not just getting in a machine. As a patient you are becoming part of an integrated system of care. And this system is tailor-made for our patients."
If needed, the high-quality electronic images from the open MRI can be shared with physicians across the whole spectrum of care via a system-wide electronic access connection.
"As a neuro-radiologist, I am frequently looking at the same images with a neurosurgeon or neurologist over the phone," Dr. Rivera says. "With the integrated access and the high quality of images we have now, it's as if we are discussing cases in the same room. The whole approach is team-based and patient-centered."
Dr. Rivera is also excited about the fact that the Oasis Open MRI is simply another step for a technology that is continuing to evolve.
"As advanced as this open MRI is, there will be opportunities to upgrade," Dr. Rivera says. "That means more diagnostic capabilities, faster and quieter scans, and more access for all types of patients."
---
St. Joseph's/Candler's Imaging Center – Bluffton is located at Belfair Towne Village East, 10-A Oak Forest Road in Bluffton. To learn more about our services, visit www.sjchs.org/ImagingSC. A physician's referral is required for a MRI.