Preparing Your Child for Surgery and Recovery
Bethanie Wiggins, RN
The Children's Place, Candler Hospital
Smart Living: Even when a surgical procedure for a child is planned, it can cause some anxiety in both the child and his or her parents. What are some things a parent can do to help their child's procedure go as smoothly as possible?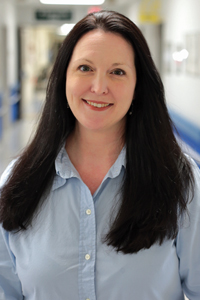 Bethanie Wiggins: Parents should give their children brief, simple explanations of what the surgeon is going to do and what equipment we will use. We are able to help with that by providing instructional materials that are kid-friendly. Ideally, it would help to bring the child to the hospital for a tour and familiarize them with the equipment, such as the mask we use to induce anesthesia. We let kids play with those on a doll and this can help reduce their anxiety.

Parent will also need to provide insurance information and the medical history of their child, such as allergies, immunizations, and the history of health problems. Much of this can often be done through a phone interview before the actual day of surgery.

SL: What else should parents bring to the hospital?

BW: We recommend that parents bring their child's favorite toy or blanket, and perhaps a pacifier or familiar sippy cup for the smaller patients. Parents also need to remember to bring comforting items for themselves such as a book or magazine to read.

I would also encourage parents to schedule the surgery as early in the day as they possibly can. Every child will have to fast before surgery, and it can be harder for a child to sit and think about how they aren't getting breakfast that morning.

SL: What can young patients and their parents expect after the surgery is completed?

BW: We try to minimize the time that the children are not with their parents, both before and after surgery. The sooner they can be with their parents, the better. It's important for children to know that their parents will be waiting for them when they return from surgery.

It's also important for a child to know that they are heard, so we are always listening and paying attention to their needs, in addition to helping them manage their pain and stay hydrated. Because every child is different, we individualize our care based on the age of the child and what is important to them.

SL: This individualized care happens at The Children's Place at St. Joseph's/Candler. What else is special about The Children's Place and the care given there?

BW: The Children's Place is a bright and nurturing environment for children and their parents. Each room has a TV, a DVD player, and a computer, and we have all kinds of toys. There is also a playroom filled with more toys and games for kids who aren't contagious. Even our nurses' scrubs are cheerful and kid-friendly, because we always want to give children the most pleasant stay they can have in a hospital. We treat our patients the way we would want our own children to be treated.