A Sore Subject For Our Kids
Tonsillitis is a common condition, but when is surgery necessary?
Often one look is all a parent needs—the white spots on the tonsils immediately explain why their child has a terrible sore throat and fever. It is a sight seen in many households across the country each year.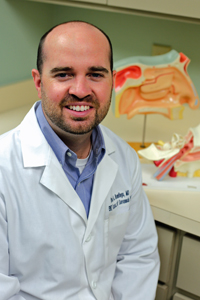 Tonsillitis is a very common throat infection that involves inflammation of the tonsillar tissue on the back of the throat," explains Brad A. Rawlings, MD, of ENT Associates of Savannah. "It usually presents with sore throat, which can be severe at times, as well as fever, swelling of the tonsils, whitish spots or pus on the tonsils called exudate, and swollen lymph nodes."

Infections that cause tonsillitis can be bacterial or viral. A visit to your physician will determine if antibiotics are needed. Though the condition will keep your child at home and make it difficult for him or her to swallow, symptoms usually begin to dissipate after a few days.

But what if it comes back, again and again?

"Chronic tonsillitis is one of two main reasons for kids to have their tonsils taken out, the other being obstructive sleep apnea," Rawlings says.

The American Academy of Otolaryngology developed guidelines to help physicians determine when a child becomes a candidate for surgery. In terms of the number of infections, these guidelines suggest that a tonsillectomy may be beneficial for patients who have had:

At least seven infections in the past year
Five infections in two successive years
Three a year for three or more successive years.
Dr. Rawlings notes that the guidelines are a starting point and the physician may have to take other factors into account.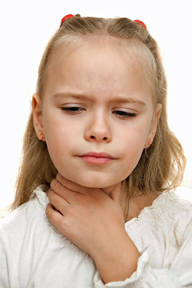 "We take each case and set of circumstances on their own," Rawlings says. "This can include factors such as how much school the child is missing, how disrupted their quality of life has become due to these infections, and the child's ability or inability to tolerate antibiotics."

A tonsillectomy is an elective surgery and, as with any surgical procedure, is not without risk. Recovery can also be painful. Ultimately, a choice about surgery is one parents should make after consulting with the physician and considering their child's quality of life.

If they do require surgery, younger children seem to have at least one advantage over adults, in Dr. Rawlings' experience: their resiliency.

"Kids actually tend to tolerate recovery better than adults do," Rawlings says. "They bounce back more quickly."


Learn more about how to prepare your child for surgery in this issue's Ask A Magnet Nurse.