Home Community
Access to high quality care is improving for patients in small towns and rural areas
When high school students get a check-up with Tricia Etheridge, MD, they may not realize that their primary care physician walked the same halls that they do now.
"I went to high school in this area," says Dr. Etheridge, who practices Family Medicine at St. Joseph's/Candler's Primary Care located in Ridgeland. "I moved away for my training, but I've been back here for almost twenty years, and in my current practice for fourteen. And there's no place I'd rather be."
Generations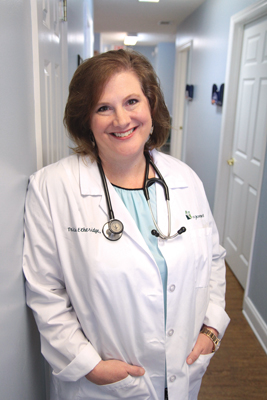 In the past, rural medicine has sometimes lagged behind urban and suburban areas in terms of technology and accessibility. Although this is changing for the better, the challenge it created has never affected what Dr. Etheridge finds most rewarding about where she practices—the people.
"Most of my patients have lived in this community for generations," Dr. Etheridge says. "The goal of family medicine is to take care of whole family units. Here, I am able to take care of not only the immediate family but also the extended family, from the great-great grandmother to the smallest child."
Dr. Etheridge believes the unique connection she has to her patients is made possible by the rural environment in which they live.
"You are treating people you truly know from your church family, your school family, and so on," she says. "In the same way, because they know me as an individual and not just as their doctor, I think they are more appreciative and receptive of their treatment."
Access And Awareness
A patient's trust is essential to Dr. Etheridge because, in some cases, she is the patient's first step into awareness of true wellbeing. When she first began practicing in Ridgeland more than a decade ago, she noticed that many patients had chronic diseases that weren't being managed, such as diabetes and heart disease.
"By being here, I feel like I've been able to have an impact on my patients' awareness of self-care," she says. "They are learning to manage their diabetes, or even prevent it, or they are taking the right medications for their heart disease. And now people have access to their patient portal, and we are helping them become a bit more technologically savvy."
For some residents, just Dr. Etheridge's presence in their town helps with accessibility.
"I have a lot of patients who are small-business owners," she says. "They can't close down for half a day to drive 45 minutes away to see a doctor. But they can run in and see me right here in Ridgeland."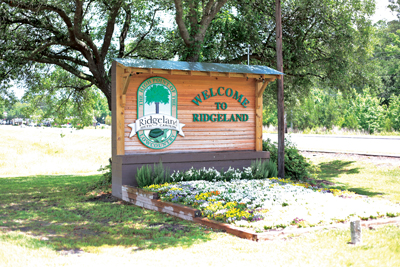 Willing To Grow
With all of these advantages to small-town life, one might assume that Dr. Etheridge prefers that things stay the same. But like anyone who cares about their community, she hopes that it will grow in a steady, positive way.
"Now that we are making an impact in primary care, I do hope our area will grow enough to bring specialists here," she says. "I would love for patients to be able to see a specialist in their home community."
Dr. Etheridge also wants the perception of rural medicine by healthcare professionals to shift as well. She considers her staff a great example of how rewarding it can be.
"Many of the people in my practice have been here for more than ten years," she says. "Patients can sense that they truly care about them, and we all enjoy that unique relationship. I know that people might not see rural communities as the most desirable place to live and work, but we've all had great careers—and great lives—here."
---