Ask A Magnet Nurse
Natasha Brooklin RN
Center for Infusion Therapy
"Infusion Therapy Treats A Wide Variety Of Illnesses And Conditions"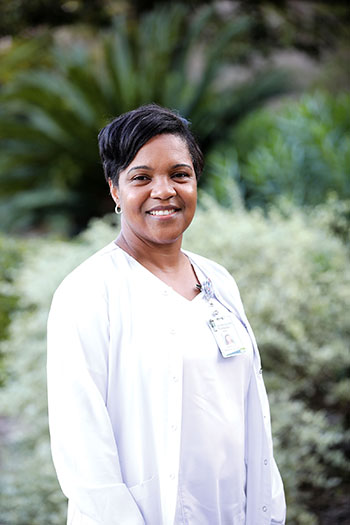 Smart Living: You're part of a team of nurses at the Center for Infusion Therapy. What exactly is infusion therapy?
Natasha Brooklin: Infusion means that we give medication to patients intravenously, which means directly into their veins, typically through a needle or catheter. This is how chemotherapy medication is delivered, and many people associate infusion centers with cancer treatment. But St. Joseph's/Candler's Center for Infusion Therapy was specifically created to treat all non-oncology patients. Chemotherapy patients are immunocompromised, meaning that their immune system is weakened and less able to protect the body from infection or illness. Having a separate center for non-oncology patients helps keep everyone safe.
We treat a variety of illnesses and conditions. There are specialty medications for patients with chronic pain, osteoporosis, asthma, and gastrointestinal illnesses such as ulcerative colitis. Infusion therapy also treats many autoimmune disorders such as inflammatory bowel disease, rheumatoid arthritis, multiple sclerosis and lupus. Some of our patients need antibiotics while others may need a blood or iron transfusion.
SL: Is there a typical patient experience for infusion therapy?
NB: We have a system that actually makes it routine for our patients. Some of the medications only need to be given by injection, and only intermittently. Maintenance medications require more time. So one patient might be here for ten minutes while another might need six hours, but all patients will go home the same day. The patients who will be here for a long period get their own room. All of our rooms have television and magazines, and often the patient will bring a book or puzzle of their own to pass the time. Patients often bring their own blankets as well to stay comfortable during the infusion.
Our team is always monitoring you and we have a protocol that we follow in case a patient has an adverse reaction to a new medication. All of the nurses here have years of experience, and we share the same goal. We want to get you back to having the best quality of life. We are here to make you feel better.