Showing You The Gullah Way
Part chef, part historian, Sallie Ann Robinson can make Lowcountry history come alive in your taste buds
When it's time to cook, you may have all the ingredients you need and all the pots, pans and kitchen gadgets you could ever want. But have you checked your attitude?
"You give attitude and the food will give attitude back," says chef, cookbook author and culinary historian Sallie Ann Robinson. "I never go in the kitchen mad, because the food knows when you're mad. But with love, you get love back."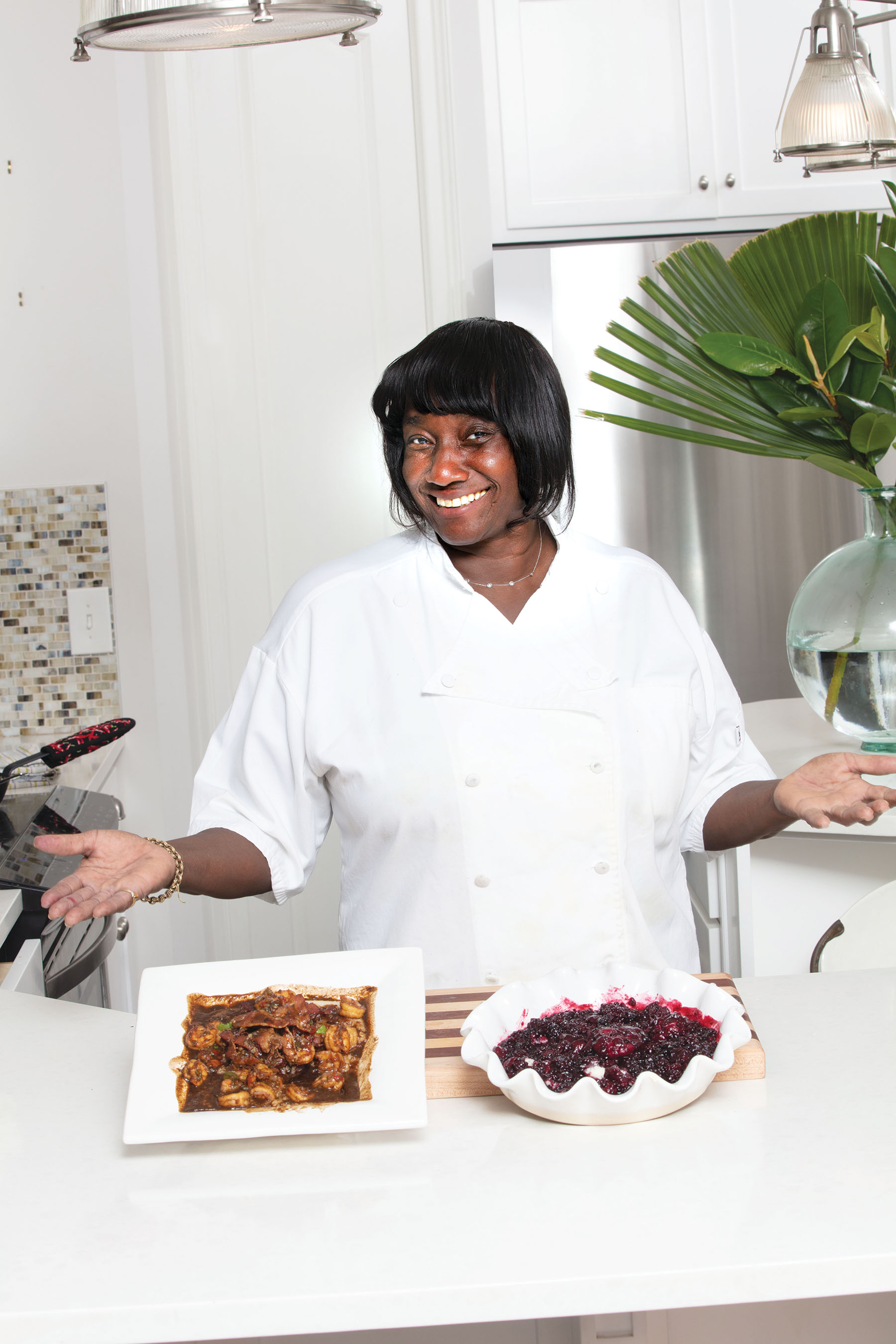 Love for Robinson's skill and knowledge of Gullah cooking and the Gullah way of life has come back to her in the form of high demand for her time. She is a chef for special events and holds cooking demonstrations, along with hosting tours on Daufuskie Island. She has written three cookbooks, the latest of which is called Sallie Ann Robinson's Kitchen: Food & Family Lore from the Lowcountry.
But celebrity was not what this former Licensed Practical Nurse (LPN) was searching for when she started writing down the memories and recipes of her childhood. Her only goal was to represent the Gullah culture both accurately and lovingly.
It Takes A Village
Robinson was born on South Carolina's Daufuskie Island in 1958 and is a sixth-generation Gullah. To this day the island is only accessible by boat. Robinson was raised, in her words, on the principles of "hard work, tough love and good eatin'."
The Gullah are African-Americans who were originally brought to the Lowcountry as slaves. Separated from the mainland on islands like Daufuskie, the Gullah developed an English-based creole language and retained influences from their Central and West African cultures, including a rice-based cuisine. For Robinson, the whole island was like a village.
"We did it all, and we did it together," Robinson recalls. "Planting, hunting, fishing, crabbing. Washing dishes, choppin' wood. And through it all, we were taught manners and respect."
As a young girl, Robinson realized how unique her way of life was when she saw it through the eyes of those who lived on the mainland, including her sixth-grade teacher, a young man named Pat Conroy. He noticed Robinson's intelligence, curiosity, and work ethic and encouraged her mother to find a more traditional and robust education off of the island. Robinson spent the next year in Savannah taking classes at Bartlett Middle School, then returned to the South Carolina mainland for high school.
Conroy would go on to write about his experiences on Daufuskie for his first book, The Water Is Wide, in which the character of Ethel is based on Robinson. Of course, Conroy later became a bestselling author of titles like The Great Santini and The Prince of Tides. He and Robinson kept in touch over the years and he wrote the forward for her first cookbook.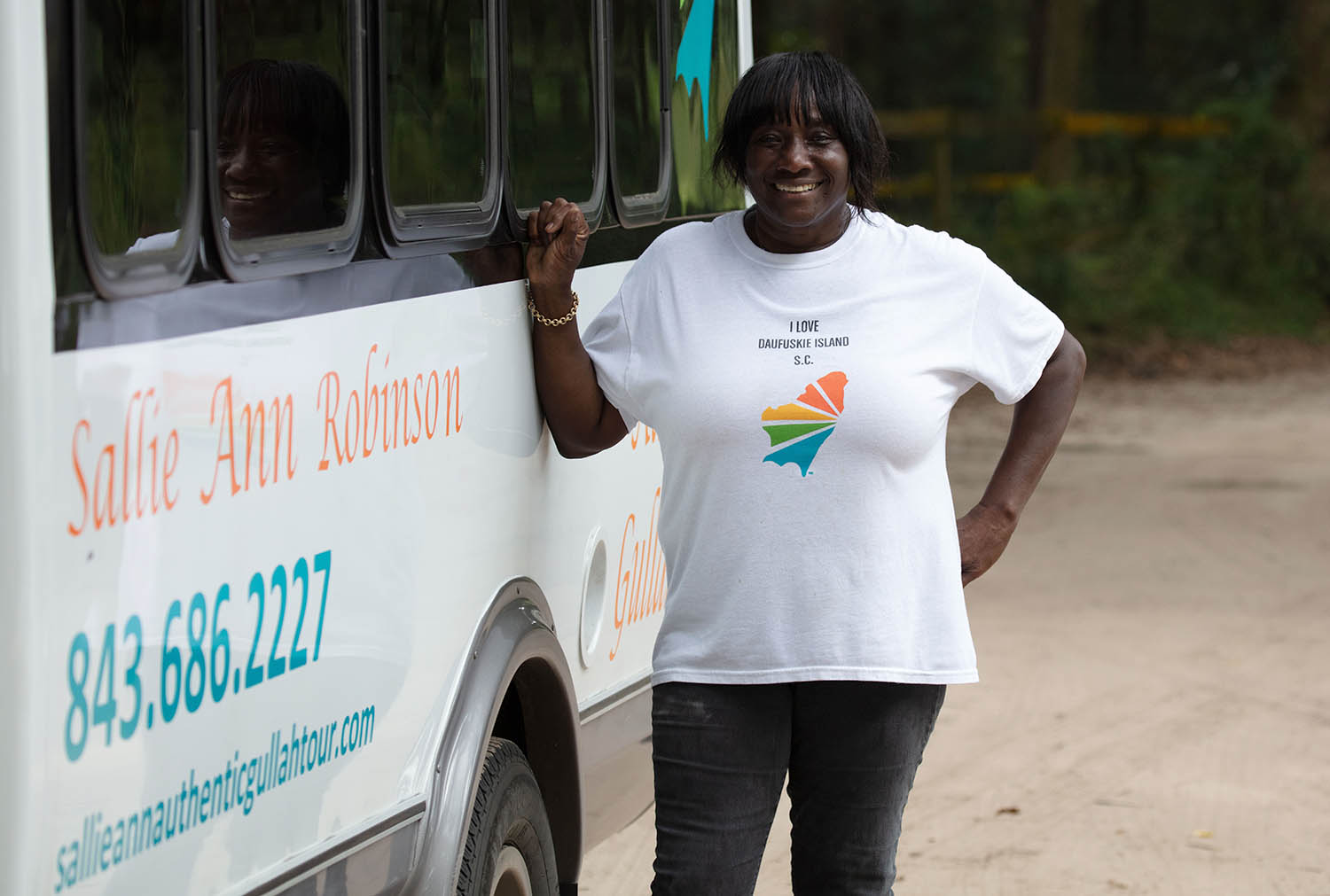 A Shift Into Writing
But even into her 30s, Robinson had no dreams of being a chef or cookbook author. She was a single mother who found the opportunity to train as an LPN while living with her great aunt in Philadelphia. Eventually she returned to South Carolina and was working as a home health care nurse on Hilton Head Island when a client encouraged her to collect and write down the Gullah recipes from her childhood.
Since Robinson's work often involved long, overnight hours, she found time not just to write down the recipes but also to document the people, places and emotions behind them. It was a needed shift from what she was seeing in other books and media about Gullah food, often written by outside sources.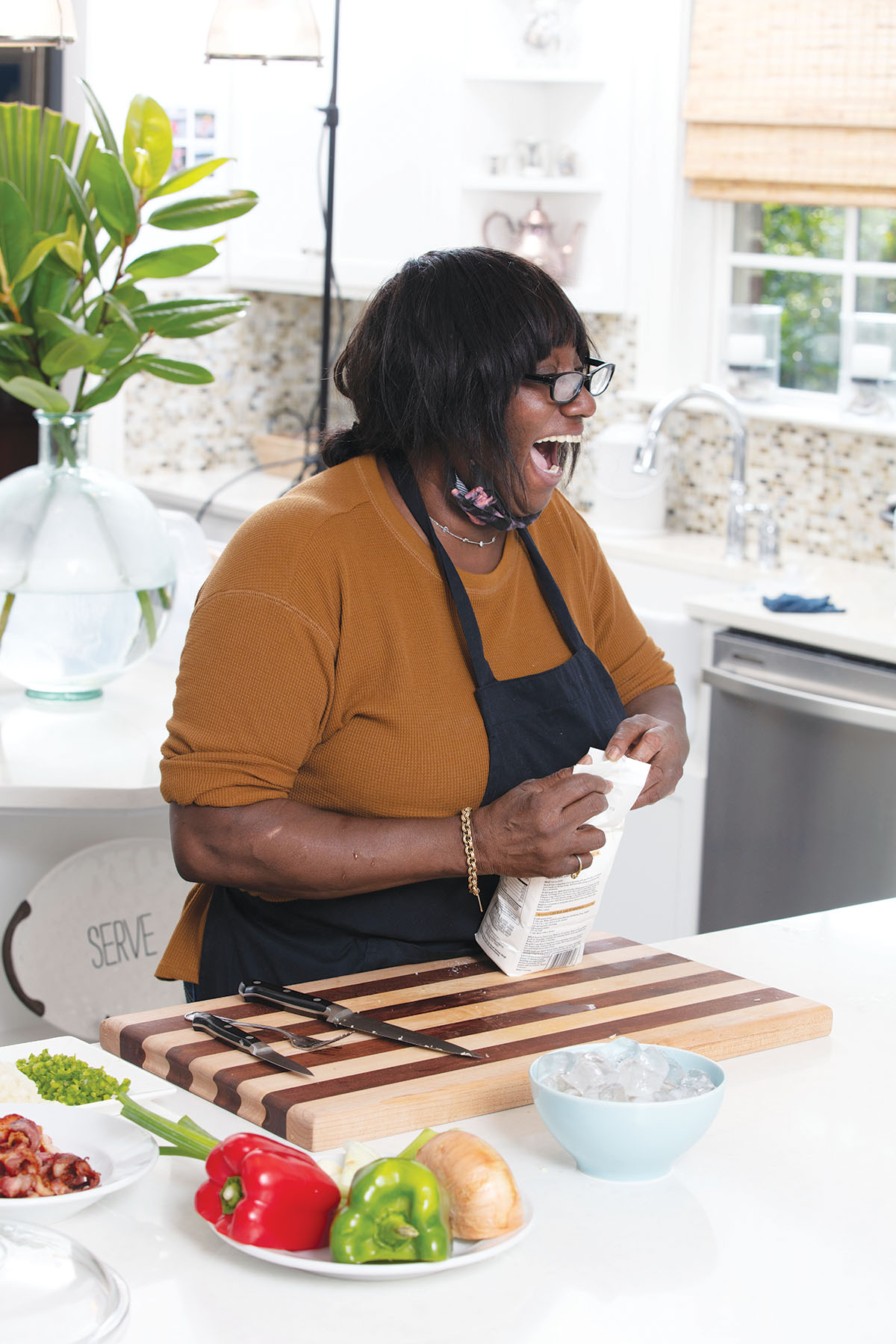 "I grew up on some of the best food ever, but I started to see a change in the way it was represented," Robinson says. "Sometimes they kept the name of the recipe and sometimes they called it something else, but either way I didn't think it was right. But my motto has always been, 'Don't get mad. Do something about it!'"
Robinson published Gullah Home Cooking the Daufuskie Way in 2003, followed by Cooking the Gullah Way, Morning, Noon, and Night in 2007. She says that the recipes have an underlying theme of "keeping it simple, with lots of love."
That simplicity is born out of necessity on an island with limited resources—and no grocery store.
"If you wanted chicken, you couldn't just go buy one ready," Robinson says. "You had to go outside, catch the chicken, wring its neck, pick and clean it and cook it."
The lack of various spices and other extras in the kitchen has never been a problem for any generation of Gullah on Daufuskie Island either.
"We do not over-season or over-spice our food," Robinson says. "Remember, keep it simple! When I eat fried chicken, I don't want all this other spice coming out. I can easily add something to it when I'm eating it but I shouldn't have to cook with it!"
It all comes back to that attitude.
"You worked hard to cook this food, don't overpower it," Robinson says. "Also, don't rush to cook something on high heat. Appreciate the time and love that it takes. That's how my ancestors learned to do so much with so little."
A Taste For Generations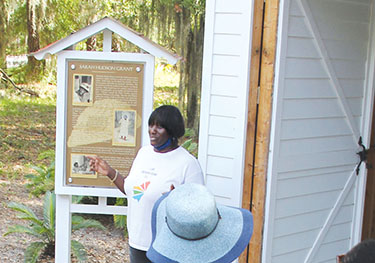 To keep not only the Gullah past alive but the present viable, Robinson established the Daufuskie Island Gullah Heritage Society, a non-profit organization designed to help restore deteriorating Gullah homes and cemeteries. She personally hosts tours of the island and uses a percentage of those sales for ongoing restoration. She also relies on grant writers and other non-profit professionals to help her manage the organization.
"I want people to know about this culture—or at least get a little taste of it—for generations to come," Robinson says. "Gullah culture stays alive in the memories of those gone but not forgotten. They have lessons for us that still matter today. Use your manners. Appreciate what your family's done but also what they taught you to do. And just because you only have a little of something, you still don't give up."
---
Learn more about Sallie Ann Robinson's cooking and her tours at sallieannrobinson.com. To see a classic recipe from her latest cookbook, click here.
Cover image courtesy of Deborah Whitlaw Llewellyn