Transitional Care Coordinators Make Sure New Home Health Patients Are Informed And Empowered
Kelly Wingate RN
Regional Coordinator Specialist Manager
St. Joseph's/Candler Home Health Care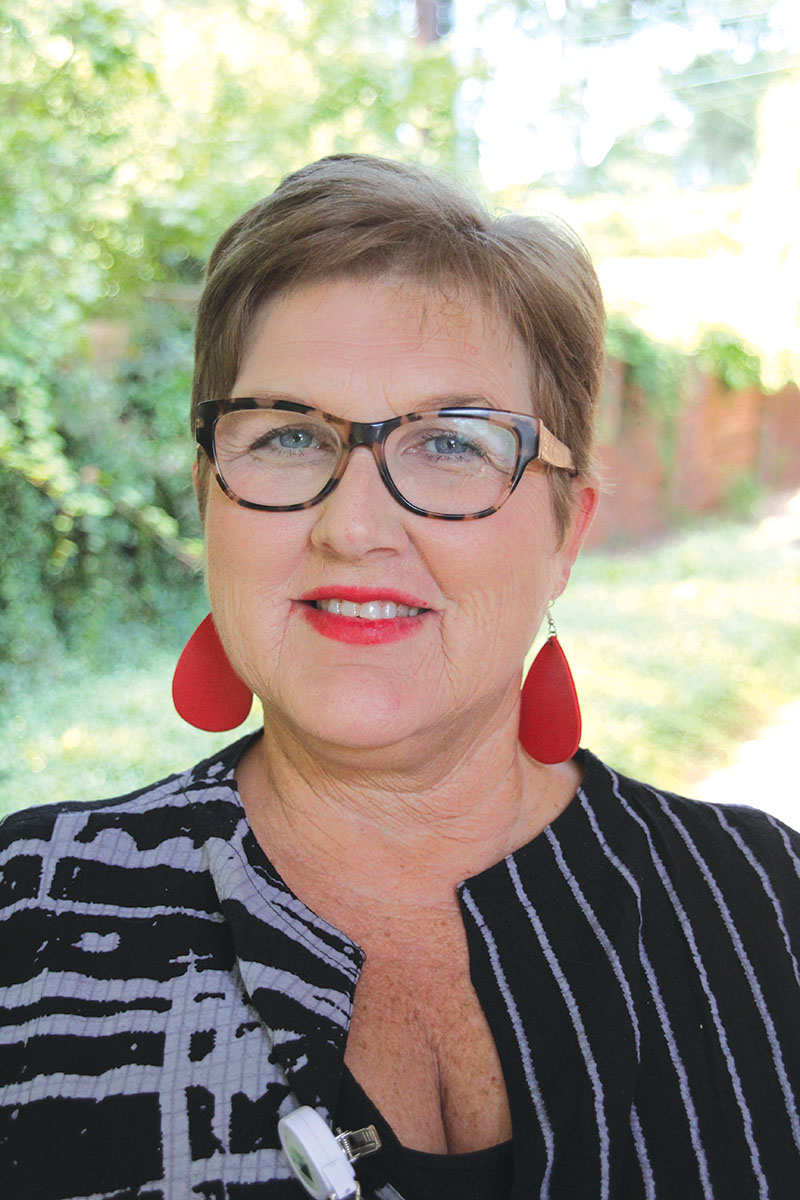 Smart Living: Many conditions that required extended hospital stays are now being treated at home through home health programs, which helps keep the continuum of care through discharge to recovery at home. For patients in our area, St. Joseph's/Candler Home Health Care is available to provide those necessary services, but those new to home health care may not be sure what it is. How do we help those patients or caregivers learn more about it?
Kelly Wingate: St. Joseph's/Candler has a dedicated Transitional Care Coordinator at each campus. As the title implies, these nurses are here to make sure patients have a safe transition from hospital care to home health care. After consultation with a case manager, for those patients that elect to utilize the services of St. Joseph's/Candler Home Health Care, the Transitional Care Coordinators will then meet with patients. They assess what patients will need, such as medication or medical equipment, as well as what services they'll need to access such as physical or occupational therapy (PT, OT). Our nurses make sure this happens smoothly, answering all questions and working to relieve any anxiety. We want patients to feel empowered about what comes next.
SL: What kind of patients might need home health care?
KW: People who need nursing services or other skilled services such as PT or OT following an illness or a procedure—but who are homebound without the help of a family member or assistive device—are eligible. They could have been in the hospital for any number of reasons: knee replacement, neck surgery, a diagnosis that includes a new medication regimen, a severe wound. Even some COVID-19 patients who are doing well enough to go home may need to use a pulse oximeter and oxygen concentrator to help us monitor their recovery.
SL: So no matter why they are in the hospital, new home health care patients will likely have a lot of questions about what it involves.
KW: Yes, and we will answer those questions before discharge. For many patients, it is about education on what home health care actually is. Some have heard that it means a nurse moving in with you, or paying them to do things that family members can do. But no, our goals are actually for you to be as independent as possible while still receiving the monitoring, education and skilled services that you would normally receive in the hospital. This has shown to lead to better outcomes and less stressed-out caregivers.
One patient I helped was upset when I first met him—he thought a home health referral meant he might be getting sicker, possibly even dying. I explained to him that home health care is just like it sounds—getting you better at home! Keeping you out of the hospital and getting you back to enjoying life.
---
St. Joseph's/Candler Home Health Care is the region's only hospital-owned, Joint Commission-accredited home health care service. To learn more, visit www.sjchs.org/HomeHealth or call 1-800-942-5232.