From Sallie Ann Robinson's Kitchen
For her latest cookbook, the Gullah chef made sure to include recipes for every kind of diet
Either by choice or by a strong suggestion from their doctors, many people have reduced or eliminated meat from their diet. Many others are watching their carb intake. But these modern modifications don't mean you can't experience the rich history of Gullah food, made pretty much the same way as it was six generations ago. That opportunity was part of the inspiration behind Sallie Ann Robinson's Kitchen: Food & Family Lore from the Lowcountry.
"I wanted a cookbook that had something for everybody," she says.
The recipe below is one delicious example of a family favorite that can be made vegetarian or vegan and without high fat, cholesterol, or carbohydrates.
Tomato, Corn, Green Lima, and Okra Soup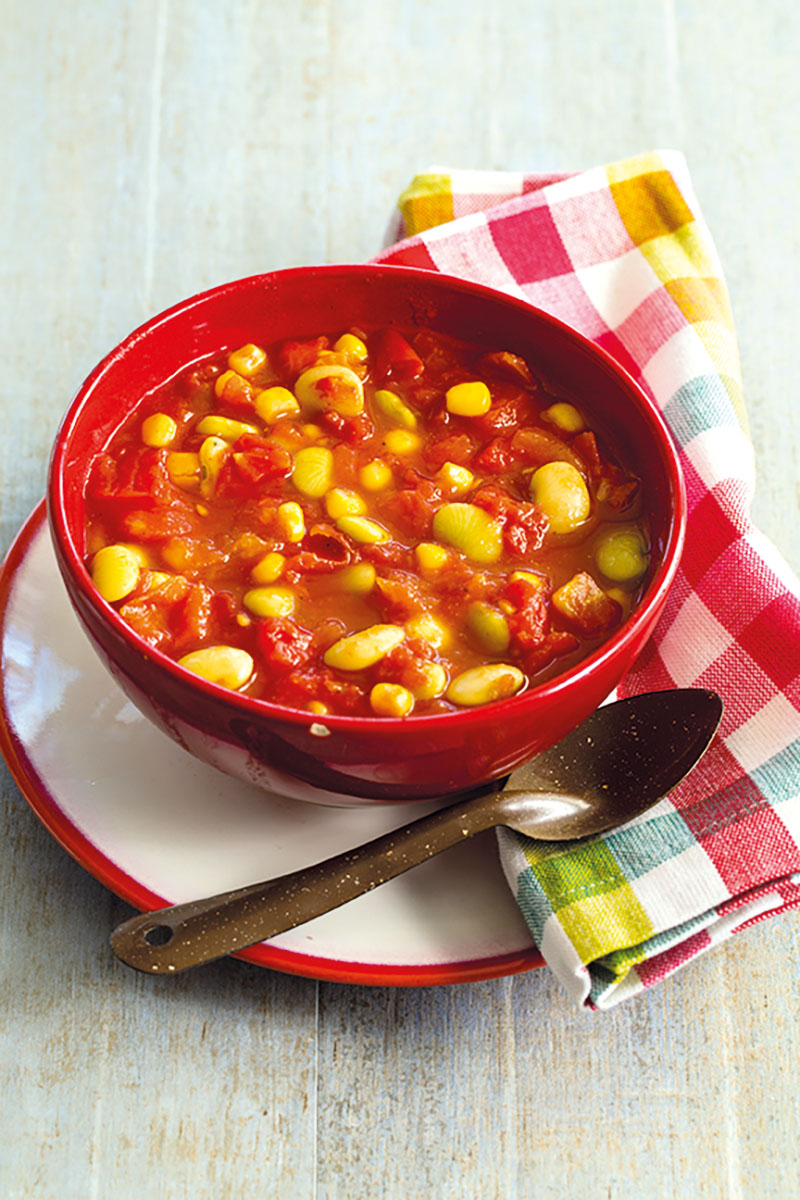 Serves 6 to 8
¼ cup vegetable or olive oil
1 to 1½ large onions, diced
1 quart stock or water
2 teaspoons salt
2 teaspoons pepper
2 teaspoons dried or chopped fresh basil
10 to 12 large tomatoes, diced; or 2 (14.5-ounce) cans diced tomatoes
1 to 2 cups whole corn kernels cut from the cobs
1 to 2 cups fresh or frozen green lima beans
1 pound fresh okra, stemmed and cut into 3 pieces each
In a large soup pot, heat the oil over medium-high heat, add the onions, and stir for 2 to 3 minutes. Add the stock and bring to a boil. Add the salt, pepper, and basil, then stir in the tomatoes, corn, and lima beans. Cover and continue to cook over medium-high heat for 45 minutes to 1 hour, until the vegetables are tender.
Stir in the okra, decrease the heat to medium-low, and cook for 15 to 20 minutes, until the okra is tender. Serve hot.
---
From Sallie Ann Robinson's Kitchen: Food and Family Lore from the Lowcountry by Sallie Ann Robinson. Gainesville: University Press of Florida, September 2019. Reprinted with permission.

Photo by Deborah Whitlaw Llewellyn