Ask A Magnet Nurse
Kim Raymond, RN
Intensive Care Unit, Candler Hospital
Educational Projects, Created By Nurses For Nurses, Can Have A Great Impact On Patient Care
Smart Living: Many nurses pursue continuing education throughout their career, but St. Joseph's/Candler has taken an extra step and created the Nightingale Safety Heroes Project. How does the program help nurses and how is it unique?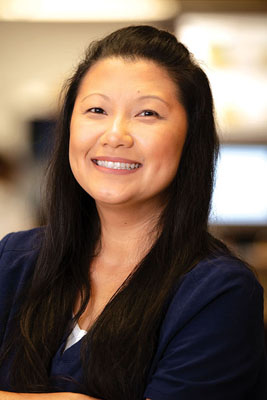 Kim Raymond: The Nightingale project consist of twelve safety standard topics focused on refreshing and improving our knowledge and skills through learning modules that include specific assessments, interventions, tools, and proper documentation targeted for the monthly focus. St. Joseph/Candler created this specifically for our hospital so it's tailored to our specific needs and goals.
The topics include patient hygiene, fall prevention, medication safety, infection prevention and much more. The learning modules are based on evidence-based practices with set goals and target measures to help us reach those goals. There are numerous data sources that help us determine if our goals have been met. It's a lot of information, so it helps that Nightingale gives an entire month to each area of focus. The modules are online and the whole project is designed to be user friendly and easily accessible to all nurses regardless of where they are.
SL: How will patients be affected by this project?
KR: As a Magnet-designated facility, we want to continuously go above and beyond. For us, it's not only about knowing what the highest standards are for patient safety—it's about those standards becoming second nature. This will improve patient outcomes and will also impact our patient's families and visitors in a positive way. Completing a year-long, expansive project like this will not only help us decrease things like falls or infections, it will also improve communication between nurses. That helps us do our job—taking care of you—even better.
The project is named after Florence Nightingale, the founder of modern nursing, who also established one of the best nursing schools in the world. It helps remind us that continuing our education is also continuing a legacy of care at the highest level, and always with compassion.