Ask A Magnet Nurse
After Serious Illness Or Injury, Inpatient Rehab Can Help You Regain Independence
Justin Alonso, RN
Inpatient Rehab, St. Joseph's Hospital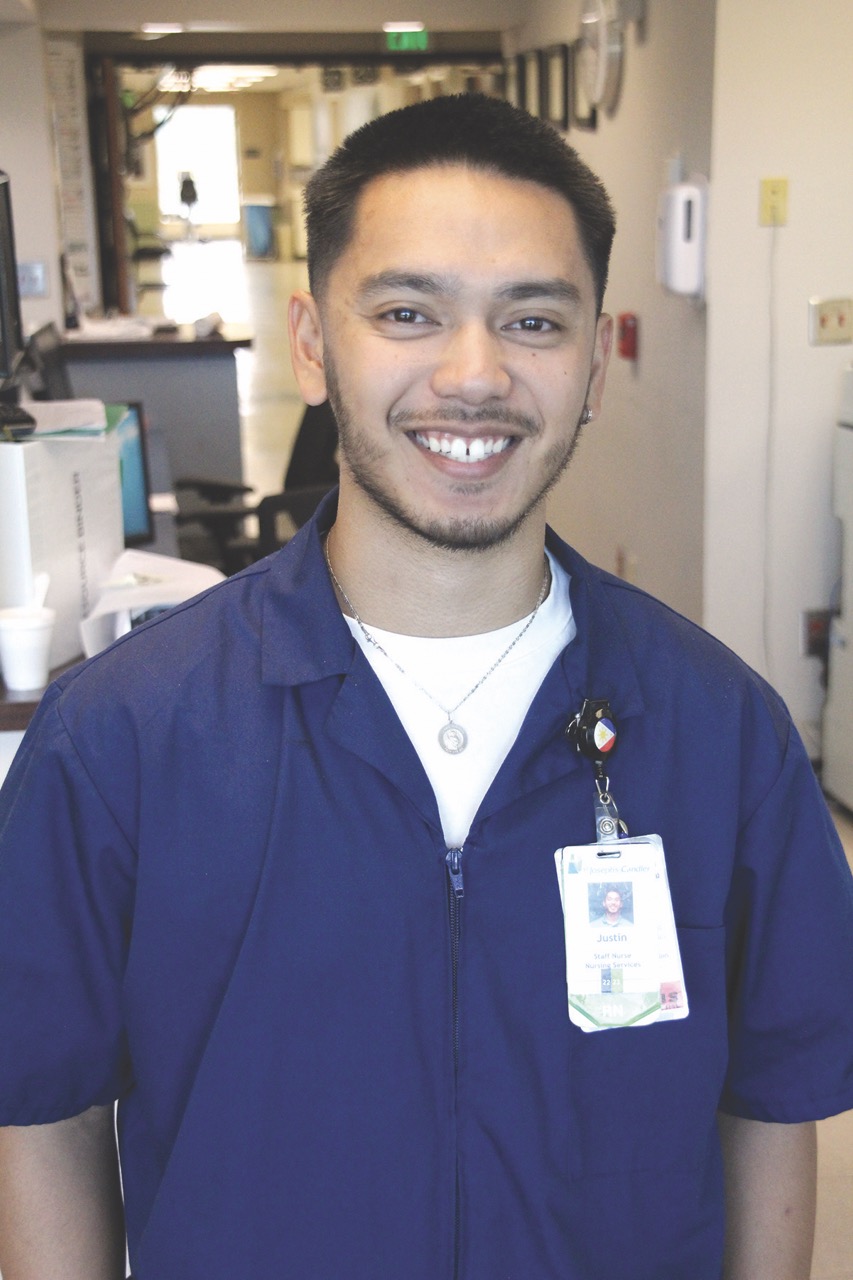 Smart Living:The Inpatient Rehabilitation Unit is where a patient will be transferred if they can't function the way they used to after being treated for an illness or injury. What is your role on this floor?

Justin Alonso: Our job is to get patients back to normal life. They may be here for a variety of reasons—a stroke, congestive heart failure, a total knee or hip replacement, pneumonia, spinal cord injury or even COVID-19. But the common thread among all of these patients is that they are debilitated in some way.
So we work with each patient to help them be as independent as possible when they return home. They receive occupational therapy and physical therapy—typically in 30-minute sessions but that can vary depending on the patient. Some stroke patients may also receive speech therapy. Your treatment plan fits with whatever you need, and we work as a team to help you reach your goals. As nurses, we help patients complete everyday tasks like getting dressed and staying clean. I try to make it feel like home when they are here. And we always strive to help patients feel confident again.
SL: So the support you give is also part of your care?
JA: Yes, and that's what I think is special about rehab. Many times they will tell us they don't want to be here; they want to be home already. That's another reason we try to make patients feel at home on this floor. Also, a big part of what we do is help them feel motivated. I tell patients, "We're going to get you home." I'll get to know them and what makes them smile or laugh. I'll even sing and dance with some patients! Anything to liven up their spirits.
We also get to see the progression they make, which is really nice for us as nurses. I've had some patients who, when they started, weren't walking at all. But eventually they are walking up and down the hallways, doing laps. That's what we're here for—to help you develop the skills you had before you were in the hospital, so that you can get back to your life. And along the way, I hope to make my patients smile.