Cutting Out Heartburn (Without Incisions)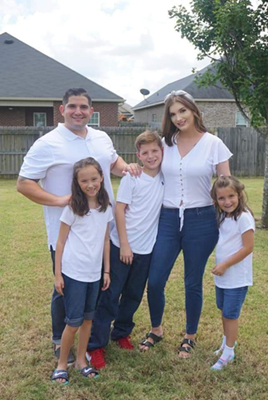 As a stay-at-home mom with three kids to look after, Brittany Whitehead had her days and her hands full. But her life kept getting interrupted when certain movements we take for granted—like bending over to pick up the laundry—would kick Brittany's acid reflux into gear. She would immediately get terrible heartburn and sometimes would even need to throw up.
"I had really bad heartburn all of the time," Whitehead recalls. "I was on two different medications, three times a day, but I still needed extra heartburn medication that I bought over-the-counter."
Travis F. Wiggins, MD, of Gastroenterology Consultants, diagnosed Whitehead with gastroesophageal reflux disease, or GERD. A lot of people experience gastroesophageal reflux from time to time, and it's commonly known simply as heartburn or acid reflux: the pain and regurgitation when acid from the stomach accidently goes up into the esophagus. But for people with GERD, this happens regularly for a long period of time.

"I had a special pillow and a food list that told me what foods to avoid, along with all of this medication," Whitehead recalls. "But my reflux would still be there."

Not wanting to go through surgery, Whitehead thought she was out of options until Dr. Wiggins told her about a transoral incisionless fundoplication, or TIF, procedure. He explained that he needed to repair Whitehead's esophageal valve, which wasn't working properly to keep acid out of her esophagus. Dr. Wiggins could use special forceps and fasteners to repair the valve, but for some patients, that meant either open or laparoscopic surgery, with surgical incisions needed to reach the repair site.

However, Dr. Wiggins said, if she were a candidate for the TIF, he could do the repair using an endoscope through her mouth and down to the esophagus. After testing Whitehead's esophagus and valve function, Dr. Wiggins determined that she was a good candidate for TIF.

The procedure is performed under general anesthesia and usually takes less than an hour. Once the valve is reconstructed, the fasteners that secure it are left in place so that the body can heal around them.

"It wasn't painful," Whitehead recalls. "The hardest part was having to be on a liquid diet for a while afterward while everything healed. But it was totally worth it."
Whitehead describes the TIF procedure as "life-changing."
"I have a completely different life now," she says. "I was better immediately after the procedure and I haven't needed any medication at all."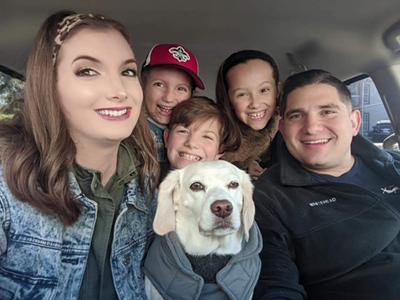 She is thankful that Dr. Wiggins told her about the TIF option, which she had never heard of.

"I'm so happy with my decision, and I think Dr. Wiggins is great," she says. "He's so happy and friendly. Both he and the TIF are awesome in my book."
---
Dr. Wiggins treats a variety of gastrointestinal, or GI, disorders, some of which people might find embarrassing. But there's no need to be embarrassed because most of these problems are fairly common, and speaking up can help physicians treat the problem.