A Sea Change For Hep C
Updated screening guidelines for an infamous blood-borne virus will help identify patients earlier
When people think of hepatitis C, their mind may go to a dark place—imagining drug users who share needles. But the stigma of hepatitis C is not only inaccurate, it could be a barrier to someone who doesn't know they have it or doesn't know how treatable it is now. If left untreated, hepatitis C can lead to end-stage liver disease, liver cancer and death.
The Liver Treatment Program at St. Joseph's/Candler was created to turn the tide.
"Cure rates for hepatitis C are more than 95 percent when treated appropriately," says Chelsea Keedy, PharmD, Clinical Pharmacy Specialist at St. Joseph's/Candler's Center for Medication Management. "But there are so many people who have hepatitis C and aren't being treated, or who don't know they have it."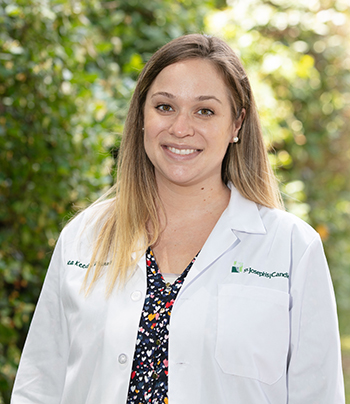 What Is Hepatitis?
Your liver is a vital organ that processes nutrients and filters blood, changing food into energy and helping carry away waste products. When the liver gets inflamed, this is called hepatitis. The effect of this inflammation can produce serious health issues such as liver cancer and cirrhosis (scarring of the liver) if left untreated. It can even cause death.
Hepatitis is often caused by a virus. The most common types of viral hepatitis in the U.S. are hepatitis A, hepatitis B and hepatitis C. There are vaccines available for hepatitis A and B, but not one for C.
The Way It Was
Screening guidelines for hepatitis C used to be focused on baby-boomers (since widespread screening of the blood supply for hepatitis C did not begin until 1992). Screening also focused on people engaging in high-risk behavior, namely injectable drug use. Those groups do remain at risk, but the scope has proven to be too narrow. Middle-aged people may have had the virus transmitted to them if their mother had a blood transfusion while she was pregnant. In some cases, no known exposure to blood is found.
Now, the Centers for Disease Control and Prevention recommends hepatitis C testing of all adults, 18 years and older, at least once in their lifetime, and for all pregnant women during every pregnancy.
"So many people were being missed," Keedy says. "Now all adults should be screened, regardless of their lifestyle. The new guidelines have reduced the stigma."
Screening is important also because hepatitis C can be asymptomatic for years. Or, the symptoms are general and non-specific, such as chronic fatigue and depression. Some patients may experience itchy skin, nausea, dark urine or joint pain. Many people find out they have it while being screened for a blood donation.
Now patients can be tested for it when they see their primary care physician.
"Be an advocate for yourself and talk with your doctor," Keedy says.
One Stop Shop
In the past, a positive result for hepatitis C meant an arduous treatment program with iffy results. But that has changed.
"It used to be IV medication with lots of side effects," Keedy says. "Now everything is taken orally. The side effects, like stomach upset, are minimal and can often be treated with over-the-counter drugs if necessary."
To help patients through the entire process—from testing positive to being cured—Keedy developed the Liver Treatment Program with Infectious Diseases Clinical Pharmacy Specialist Bruce Jones, PharmD. Suzanne Anderson, MD, is the program's medical director. Once referred to the program, patients will meet with a team of doctors and pharmacists for physical exams, discussions on side effects or drug interactions and blood work monitoring.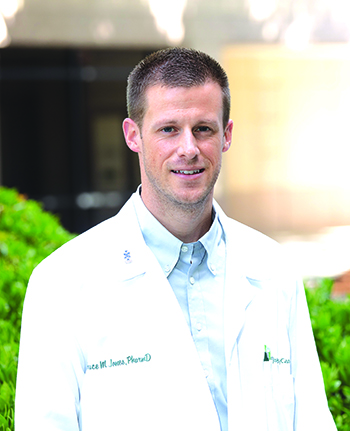 "I felt that we have a unique set up in our health system to be a 'one stop shop,'" Jones says. "Patients are identified or referred, see a physician and/or pharmacist that can help create a treatment plan, utilize our in-house pharmacy to fill these prescriptions and get help with financial approval."
Keedy and Jones concede that the medication to successfully treat hepatitis C is expensive, but helping patients overcome financial barriers is a key part of the program.
"We exhaust all options to get our patients the medications as affordably as possible," Keedy says. "There are co-pay assistant programs, help from the drug manufacturers and other drug programs that patients can qualify for. We don't want anyone to give up on this treatment."
The combination of new screening guidelines and advancements in hepatitis C medications has made this a very exciting time for the experts in the Liver Treatment Program.
"To think that we've gone from complicated, and not always effective, medication to having a cure is an amazing development," Jones says. "And with the expanded guidelines, no one needs to fall through the cracks. You can get screened and get started with treatment immediately, and keep your liver healthy."
For more information on the Liver Treatment Program, call 912-819-8407.