Flipping The Script
In discussions about your health, smart questions are just as important as smart answers
Every once in a while, patients just want to be told what to do. That's what Tia Bingham, MD, of St. Joseph's/Candler's Primary Care in Pooler, has found. But more often, lecturing about lifestyle changes makes the conversation one-sided and the patient less receptive.
Dr. Bingham tries a different approach, which she calls motivational interviewing.
"I may ask a lot of questions, and that's not always what a patient expects," she says. "But that interaction is usually the best start for long-term changes."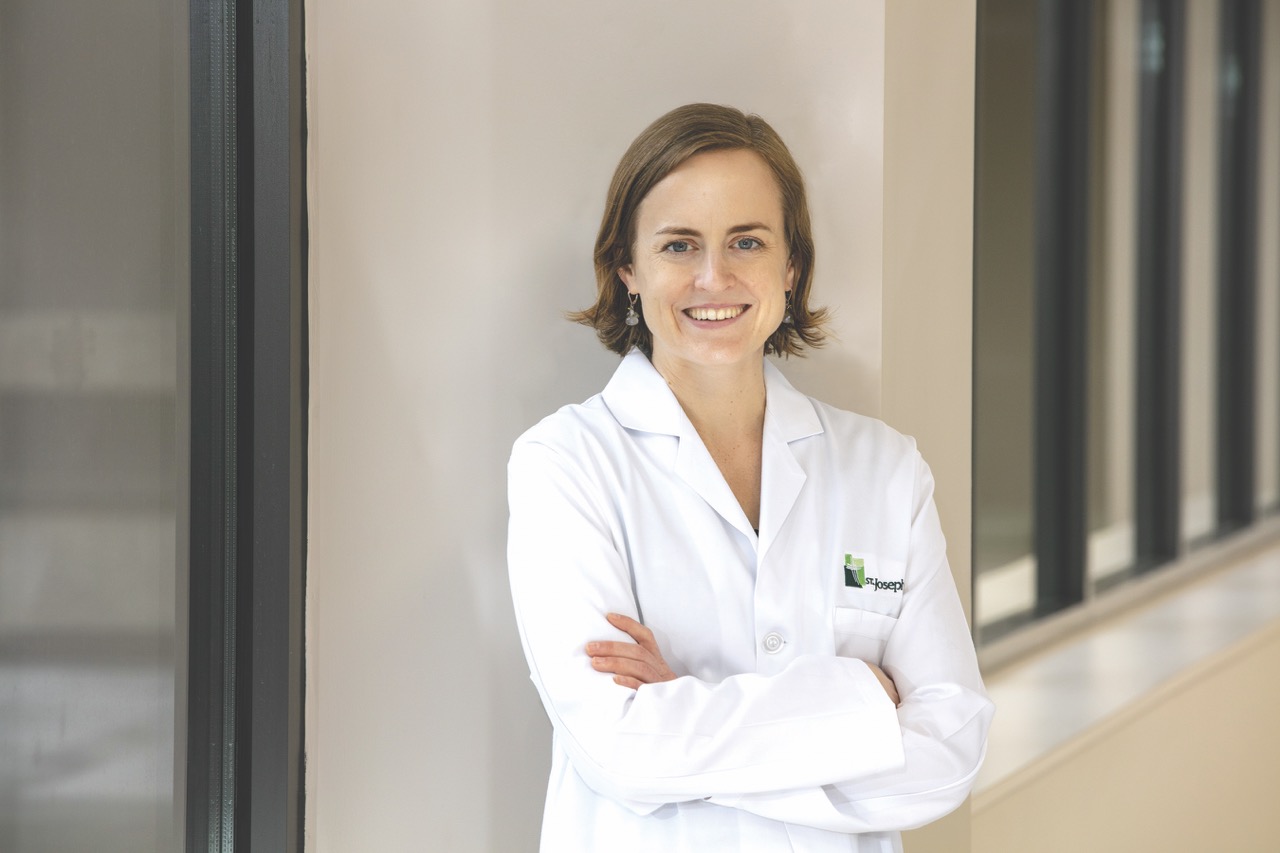 Trying to get a patient to quit smoking is a common challenge that Dr. Bingham faces. But rather than telling them they need to quit for their health's sake—which they already know—she will try to get them thinking.
"I'll ask 'What makes you want to smoke?'" she says. "'Where and when do you want to smoke? What is your trigger? Is it during a work break, or on the drive home? Could you try chewing gum at those times?'"
These kinds of conversations have helped patients acknowledge their health needs in an honest but empowering way, letting them be a participant in finding solutions.
"If I have a patient who needs to be more active, I might suggest all the beautiful parks we have here, maybe they would be fun to walk," Dr. Bingham says. "They could say 'I'll try it' or they could say 'That's not for me, but I used to love swimming. Maybe I could try that again?' Just from that small interaction, a plan is taking shape."
One of Dr. Bingham's patients quit smoking not through nicotine gum or a patch but with science fiction.
"You never just tell a patient, 'Stop smoking, go read!'" Dr. Bingham laughs. "But I learned he smoked every morning with his cup of coffee, so we discussed if there was anything else he could do while he enjoyed the coffee. He picked reading sci-fi and it worked."
Coming from a place of self-awareness and curiosity can help patients approach their issue more openly, as opposed to fearing or denying the effects of poor diet, smoking and a sedentary lifestyle. But for those who do feel they need a firmer touch, Dr. Bingham can do that too.
"I can switch my approach if that is what's needed to get you thinking about your health," she says. "You may not like me in the moment, but it can trigger something. That's one of the joys of primary care for me. Seeing patients come back and wanting to make changes. Then it's like, 'I'm so glad you're here. Let's do this.'"