Star Bright
Savannah-born actress and singer Haviland Stillwell lights up the stage and screen
On Broadway. On stage at the Academy Awards. On set for CSI:NY. Haviland Stillwell has stood in many amazing places in her young career, but much of her heart belongs to a place far from Hollywood.

"Tybee Island is my favorite place in the world," Stillwell says. "I love being on the beach, taking a boat out with my good friend Batman Varnedoe, riding bikes, and eating at AJ's, preferably during the sunset."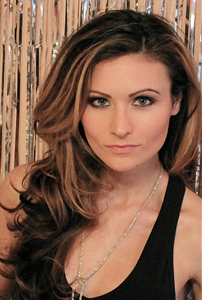 "I also really love doing concerts there," says Stillwell, who is also a singer. "Honestly, I am crossing my fingers to one day have the chance to shoot a TV show there so I could be there a lot more."

Stillwell was born and raised in Savannah, where her father and stepmother live, and says the city still feels like home.

"I have a deep love and connection to this city," Stillwell says. It was during her childhood here that people noticed her "dramatic flair."

"At age 3, I stood up in my seat in the Savannah Theatre, front and center of the audience watching Annie, and sang along," Stillwell recalls. "I came to acting naturally, I suppose, not only to entertain, but also to study human behavior - what makes people tick."

Stillwell was greatly influenced by actress and singer Bette Midler.

"I just really connected to her sense of movement, truth, comedy, sassiness and blend of music into acting," Stillwell says.

She considers her title role in the first-grade production of The Little Red Hen at Savannah Country Day School as her "undeniable start."

"I was obviously a very serious actress at age 7," Stillwell says with a laugh. "But seriously, after that I was always in plays and musicals, and then started working on TV shows and movies once I moved to Atlanta with my mom."

Stillwell was cast in her first Broadway show, Fiddler on the Roof, soon after graduating from college.

"That was the major game changer in every way," Stillwell says. "And then after that - working with Sela Ward on CSI: NY, singing at Lincoln Center and Radio City Music Hall and performing in the Oscars in 2013 - I really have been incredibly blessed."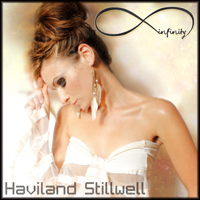 Looking forward, Stillwell is focusing on her music projects, including a new album. She has released three singles from the upcoming record, which she promises will be "all original songs that you can move to." Her first album, How I Role, was released in 2010. Both that album and the new songs can be found on iTunes.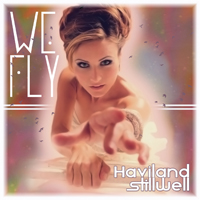 "My artistic choices are informed by my desire to work on projects that teach, that inspire, that cause people to ask questions about their own lives," Stillwell says. "I see us as all being connected, and I prefer to see the light in everyone and in every situation."

Stillwell's perspective on her career also informs her choices for maintaining good health and wellbeing.

"I am passionate about the blend of Eastern medicine into Western," Stillwell says. "My own personal medical issues required me to look at the whole, rather than just diagnosing one area. I hope that's what we're moving toward as a society – a holistic approach where healthcare professionals engage in a dialogue with their patients."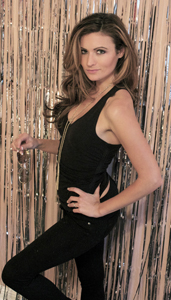 Dialogue is something the ever-busy Stillwell is familiar with, as more television, film, and stage roles come her way. Through it all, Stillwell remains aware of how much her family and her hometown helped her to get where she is today.

"Even though I've lived outside of Savannah for a long time, I still feel very much like it's in my heart," Stillwell says. "Luckily, I had very supportive parents who encouraged my focus and creativity. Cheerleaders are incredibly important and I am so grateful for mine."

To learn more about Haviland Stillwell, visit her website at www.havilandstillwell.com.
Top right and bottom left photos of Haviland Stillwell by Ashley Reed.
Photos for Infinity and We Fly covers by Sabrina Bringuier.



Body, Mind, and Spirit
The passion for holistic healing and the blend of Eastern and Western medicine of which Haviland Stillwell spoke is one that is shared by the staff at St. Joseph's/Candler's Center for WellBeing. Certain classes offered at the Center, such as yoga and tai chi instruction, have roots in Eastern medicine.

To learn more about yoga, tai chi, massage, and other services offered at the Center for WellBeing, call 912-819-MIND (6463) or visit www.sjchs.org/centerforwellbeing.