Song And Dance Man
Known best for writing the Garth Brooks hit, "The Dance," musician Tony Arata still creates and performs soulful songs that endure
His dream was to share his songs with an audience, but every time he offered one of his best tunes to someone to record, he only got a "no."

That turned out to be a very good thing for Tony Arata.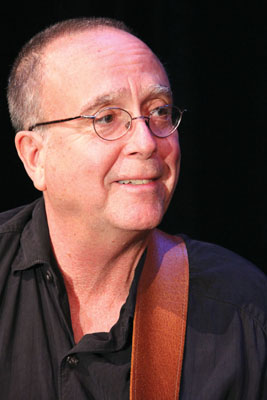 It meant that his song, "The Dance," was still available when a young Garth Brooks asked if he could record it for his debut album. Released as a single, "The Dance" went to No. 1 on the charts and won Song of the Year at the 1991 Academy of Country Music Awards.

"I learned a great lesson," Arata says. "Sometimes the best thing that can happen to a song is that it gets turned down by everyone else except the one who was supposed to do it all along."

Decades later, the song remains a staple of Brooks' concerts and a fan favorite. It's now one of many hits Arata has written over the years for several artists, an achievement Arata only dreamed of when he started writing songs in his teens on Tybee Island.

"My older brother gave me his guitar when I was about 13," Arata recalls. "He and my older sisters had left behind a wonderful album collection and I used to spend time playing along with all the great songs, or at least trying to. I also studied the lyrics on the inserts of those albums."

Arata tried his hand at songwriting, though he says his early songs were "extremely rough," during his high-school years on Tybee.

"My formative years were spent on Tybee in the 70's," Arata says. "It was truly an island and an island mentality—slow paced and laid back. A small-town feel that just happens to be surrounded by the ocean! The full-time residents were very much a family. It will always be home to me."

For college, Arata studied journalism at Georgia Southern.It was there that he really got serious about the craft of songwriting and was able to perform his work for a small but responsive audience.

"There was an epiphany that occurred at school that songs come from people, not from the radio," Arata says. "I wound up doing shows with my friend Danny Smith, and we did as many covers we knew and as many original songs as we thought we could get away with. Some of our songs actually got requested and it dawned on me that maybe there was a chance to be a songwriter—not necessarily to make a living as one, but just to have the freedom that comes with self-expression."

After college, Arata continued to play in bands in Savannah. But his wife Jaymi was the one who knew it was time to take a chance.

"She gave a month's notice on our apartment in Thunderbolt," Arata recalls. "She said to me, 'We can be broke anywhere. We might as well be broke somewhere that there's a chance of something happening for your songs.' Thirty days later we were in Nashville. I would have never made it to Nashville—much less been able to stay—if it had not been for her faith and support."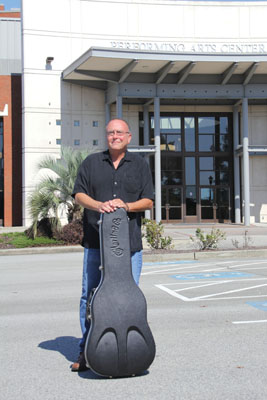 Arata performed at open-mic nights and other small shows, and continued to write songs. He met other struggling musicians and writers, one of whom was Garth Brooks. Brooks saw Arata's performance of "The Dance" at the Bluebird Café and told Arata if he ever achieved his dream of a record deal, he wanted to do that song. Three years later, Brooks was recording "The Dance" for his first album.

"It meant something to Garth from the first time he heard it, and he turned it into a record that has endured through these many years," Arata says. "I can't say that would have been the case if it had been picked up by someone…anyone…else."

Arata's songs were definitely picked up by others since the success of "The Dance." Some of the artists who have recorded Arata's music include Emmylou Harris, Delbert McClinton, Reba McEntire, Bonnie Raitt, and Trisha Yearwood. His songs "Here I Am" for Patty Loveless, "I'm Holding My Own" for Lee Roy Parnell, and "Dreaming With My Eyes Open" for Clay Walker all went to Number One on the charts.

In 2012, Arata was inducted into the Nashville Songwriters Hall of Fame.

Arata has also released three albums of his own. He continues to perform in Nashville and around the Southeast, including a recent show for the homecoming weekend at his alma mater Georgia Southern.

Arata still has family in Savannah and tries to visit when he can. The thing he misses most about this area? The ocean.

"Lakes are nice, mountains are nice, but nothing on earth can trump a day on the beach," Arata says. "The constancy and reassurance that comes with just watching a sunrise on a new day, a new chance, cannot be topped."


Helping Hands On The Guitar
Though Tony Arata has had many loved ones impacted by illness, it's not something you'll hear about in his music.

"There is something untoward, to me, about writing about something unfortunate just in an attempt to lend poignancy to one's work," Arata says.

Instead, Arata feels he can best show support for those who are dealing with illness by performing at fundraisers and community events. As a father, he is especially gratified to be able to share his gift for music for shows that benefit kids with life-threatening diseases.

"Nothing is sadder than illnesses that affect children," Arata says. "So I make sure I'm available. And every benefit I've done has said the same thing – every little bit that you can give helps."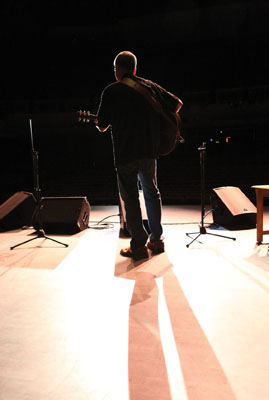 Learn more at tonyarata.com.