Resolve to De-Stress
Positive outlets for stress relief can have both short-term and long-term benefits
If you already eat a balanced diet and have a regular exercise routine, you may need a new resolution for this New Year, and it's one that is important for everyone: managing stress.
Why does it matter? Chronic stress, and our response to it, can affect our body as well as our mind. Stress eating, smoking or drinking habits and poor sleep are some of the negative ways we cope with stress, which all can lead to high blood pressure. If that is not managed, the risk increases for damaged arteries, heart failure and stroke.
"Relaxation is not fluff, it's essential to our survival," says Matthew Wojciechowski, a massage therapist at St.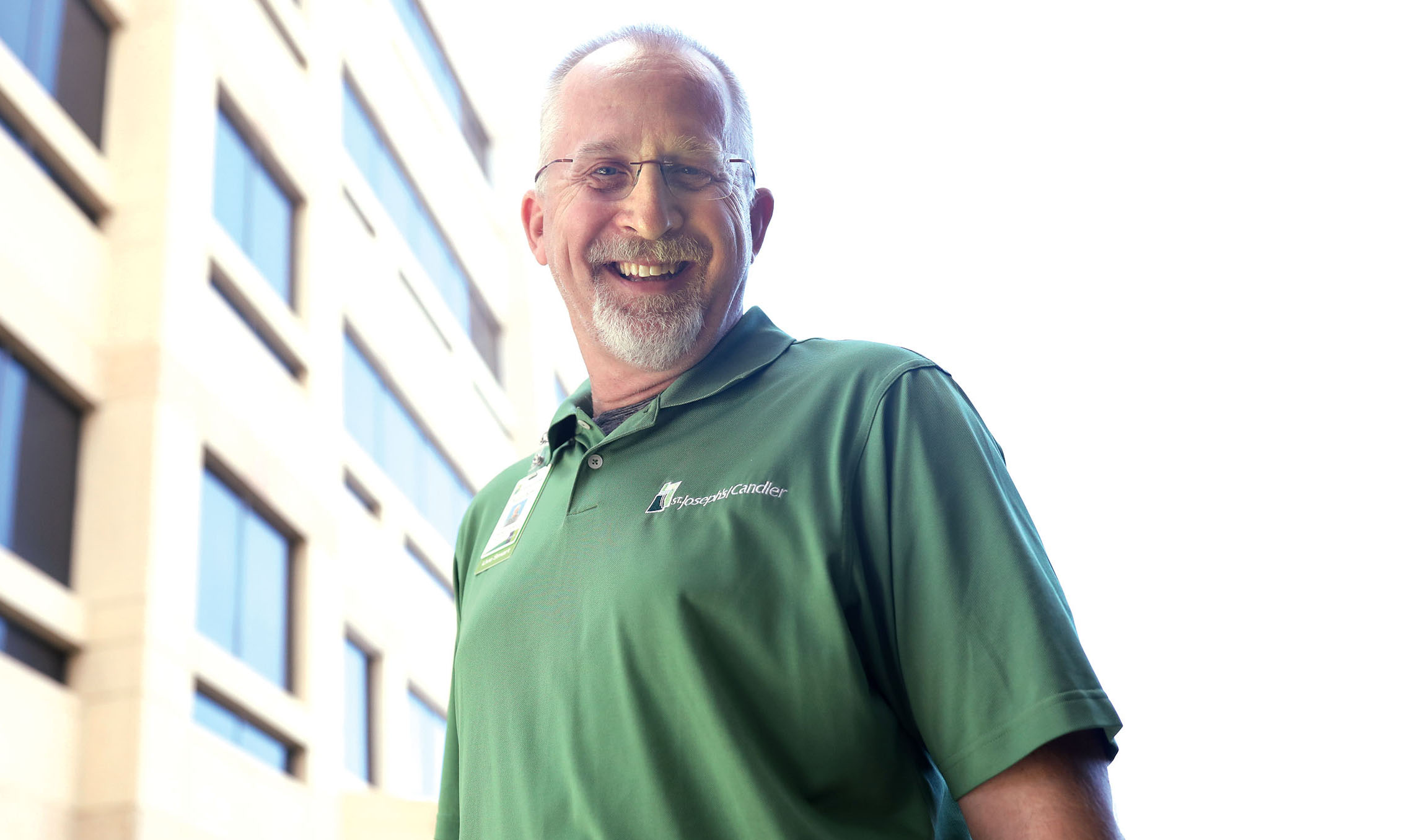 Joseph's/Candler. "Like going to the gym, managing and reducing stress is something you'll have to do on a regular basis."
Wojciechowski often helps patients with chronic muscle issues or who are recovering from an injury, but he also helps people alleviate the results of stress.
"People have come in tense, agitated and irritable, and in as little as a half-hour, massage therapy can change that," Wojciechowski says. "In fact, it can help the muscles relax in those specific areas where you carry your tension, such as the lower back, neck or shoulder."
Other positive ways to relieve stress include:
Deep breathing
Meditation or yoga
Talking with family or friends
Professional counseling
Meditation, which often involves sitting in a quiet location and focusing on the breath while letting thoughts come and go, can be learned through classes either in-person or online. Wojciechowski currently teaches a monthly online course. He hopes that people interested in meditation will not only try it but want to make it a daily routine.
"With 7-10 minutes a day and perhaps 20 minutes each weekend, you'll see benefits that are similar to massage such as reduced anxiety and lower blood pressure," Wojciechowski says. "You'll sleep better too—that's my favorite part."
Relaxation techniques such as deep breathing or a moment of meditation can give you more control in stressful situations such as standing in line or getting stuck in traffic. You have a choice in those moments to calm yourself down.
"The world will still be the same," Wojciechowski says. "But you'll feel much better."
---
Massage Therapy at St. Joseph's/Candler provides a variety of massage types to suit your body's unique needs. Sessions start at $45 for 30 minutes ($40 for Wellness Center members). To make an appointment or to learn more about other Wellness Center programs, call 912-819-8800. For insurance verification for massage therapy, please call 912-819-8840.