Leveling Down
Blood sugar tests can reveal prediabetes, a common condition that in some cases can be reversed
There is a piece of advice you can find in ancient philosophy books as well as modern-day management guides:
"Tend to a problem before it arrives."
Approximately 88 million American adults have an opportunity to do just that with their prediabetes. But if you don't know what prediabetes is or know if you're at risk, you're not alone.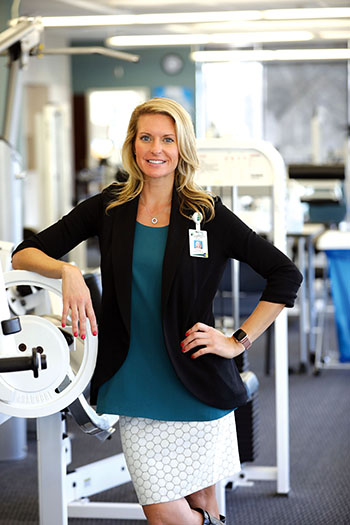 "More than 84 percent of people with prediabetes don't know they have it," says Emily Jane Parks, Manager of St. Joseph's/Candler's Cardiopulmonary Rehab & Diabetes Management Center. "Unfortunately you can have prediabetes for years but have no clear symptoms."
What Is Prediabetes?
Prediabetes is considered a serious health condition that has got you headed for an even more serious condition.
"If your blood sugar levels are higher than normal, but not high enough yet to be diagnosed as type 2 diabetes, that is considered prediabetes," Parks says. "It's an early warning sign."
Because prediabetes can be asymptomatic, it's important to know what other factors may put you at risk. Talk to your doctor about getting your blood sugar tested if you have any of these risk factors:
Being overweight. Being overweight is a primary risk factor for prediabetes. The more fatty tissue you have the more resistant your cells become to insulin.
Age. Diabetes can develop at any age but the risk increases after age 45
Family history. Having a parent, brother, or sister with type 2 diabetes
Diet. Eating red meat, processed meat, and drinking sugar-sweetened beverages is associated with a higher risk
Inactivity. The less active you are, the greater your risk
Gestational diabetes (diabetes during pregnancy) or giving birth to a baby who weighed more than 9 pounds
Polycystic ovary syndrome
Tobacco smoking. Smoking may increase insulin resistance.
Race and ethnicity. African Americans, Hispanic/Latino Americans, American Indians, Pacific Islanders, and some Asian Americans are at higher risk.
There are a few types of blood tests that can determine whether your levels are normal or if they indicate prediabetes or diabetes. Ideally you can discuss this annually during a wellness visit with your primary care physician.
Change Is Possible

Having prediabetes doesn't have to determine your future health. In the immortal words of Led Zeppelin, "There's still time to change the road you're on."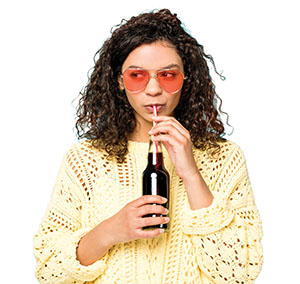 Parks says that losing a small amount of weight and starting to get regular physical activity can lower your risk for developing type 2 diabetes.
"That means losing around 5 to 7 percent of your body weight, or 10 to 14 pounds for a 200-pound person," she says. "And regular physical activity means getting at least 150 minutes a week of brisk walking or a similar activity. That's just 30 minutes a day, five days a week."
Other helpful changes are focusing on fruits, vegetables and whole grains in your diet, taking your medications as needed, and quitting smoking.
Making the changes now is worth it, because developing type 2 diabetes can put your whole body at risk for complications including nerve damage, high blood pressure, eye problems and stroke.
"The good news is that prediabetes can be reversed," Parks says.
---
If You Need A Hand
St. Joseph's/Candler's Center for Diabetes Management offers a comprehensive, year-long program for participants who need help making lifestyle changes—and making them stick—to prevent diabetes. The program has been recognized by the National Diabetes Prevention Program, which is led by the Centers for Disease Control and Prevention. Participants can lower their risk of developing type 2 diabetes by as much as 58 percent (71 percent if you're over age 60). Highlights include:
Working with a trained coach
Discovering how to eat healthy and add more physical activity
Finding out how to manage stress and stay motivated
Getting support from people with similar goals and challenges
For more information and pricing details, please call 912-819-6146.