Book Of Dreams
Children's book author Antwan Eady wants readers to believe in themselves and in a bright future
On his 30th birthday, Antwan Eady was sitting on the beach with friends. He had a lot to celebrate. His biggest dream—to become an author—was on the verge of coming true. He had landed a literary agent who pitched his children's book to several major publishers.
That day on the beach he got word from his agent—every publisher had rejected the book.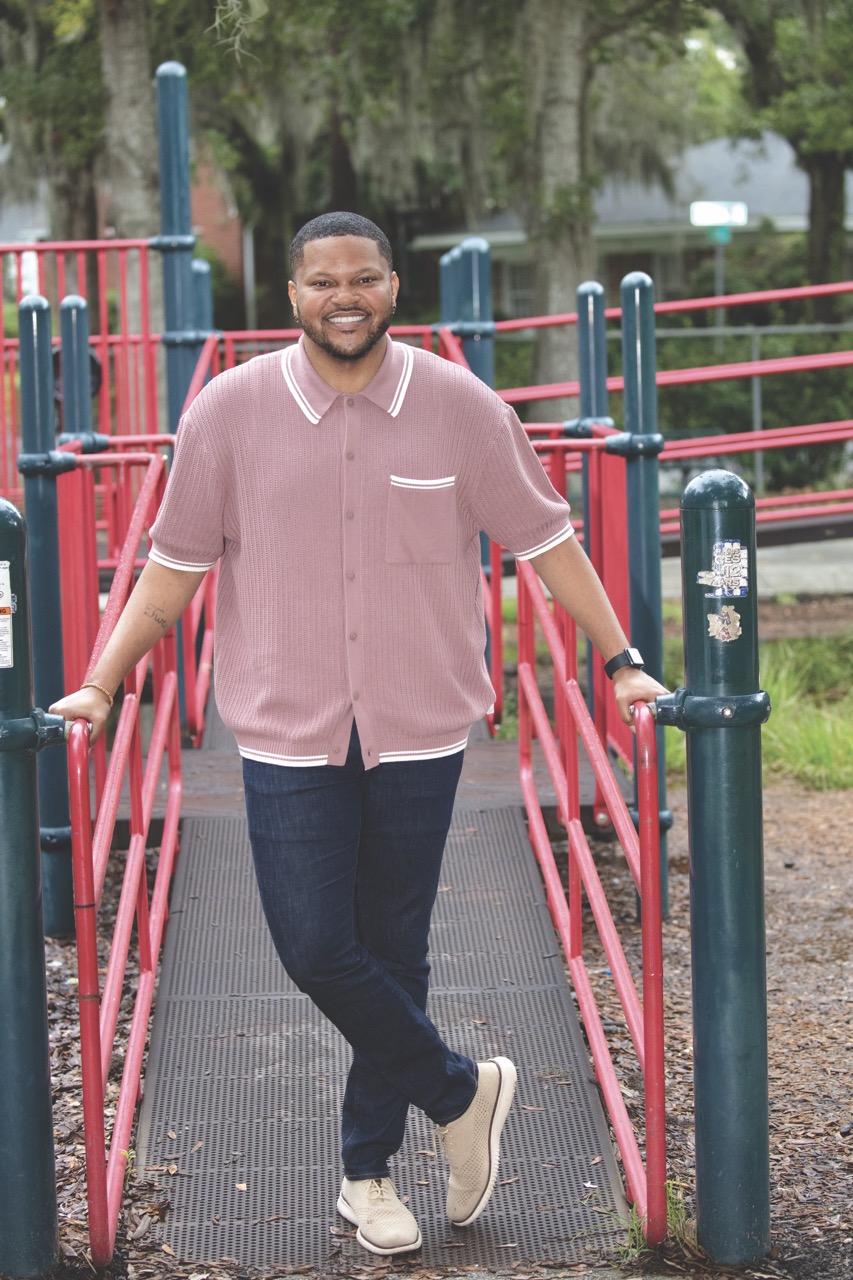 "I was a little naïve at first," Eady says with a smile. "I assumed that writing a picture book was easy. But even after all those rejections, I continued to write. And I read every picture book I could get my hands on."
Eady's persistence and passion paid off with his fourth book, Nigel and the Moon. This time, publishers were competing for the rights to the book. It was published by Katherine Tegen Books, an imprint of HarperCollins, in February 2022 and received immediate critical acclaim. It placed on multiple Best Book of the Year lists including Publisher's Weekly, Barnes and Noble, Amazon, and School Library Journal. It was also selected for this year's Read for The Record, an event in which millions of children across the world read the same book on the same day. Eady was the first Black male author in the 17-year history of Read for the Record to be selected.
Nigel and the Moon is about a young boy who dreams big but isn't too sure about going after those dreams, or even sharing them with other kids—a dilemma that Eady knows well from his own life.
Unlocked Inside
Eady was the youngest of six siblings growing up in the small, rural community of Garnett, South Carolina. He was a second grader when a visit to a cousin's house introduced him to a new world.
"My cousin was reciting Maya Angelou's 'Still I Rise,' and it unlocked something inside of me," he recalls. "Poetry became my introduction to literature. I fell in love with words at that point."
From then on, Eady wrote for his own pleasure or for school projects. He dreamed of being an author, but kept that to himself because it seemed unattainable. And he had other dreams he wanted to fulfill. Eady studied at Clemson University and was the first in his family to graduate from college. He spent a number of years working with non-profits and in animal medicine.
Then he met a young, Black published author, and the idea of what was possible suddenly changed.
A Dream Comes True
By 2019, Eady was living in Savannah and had attended the Savannah Book Festival that year. It was there that he met Nana Kwame Adjei-Brenyah, the author of Friday Black.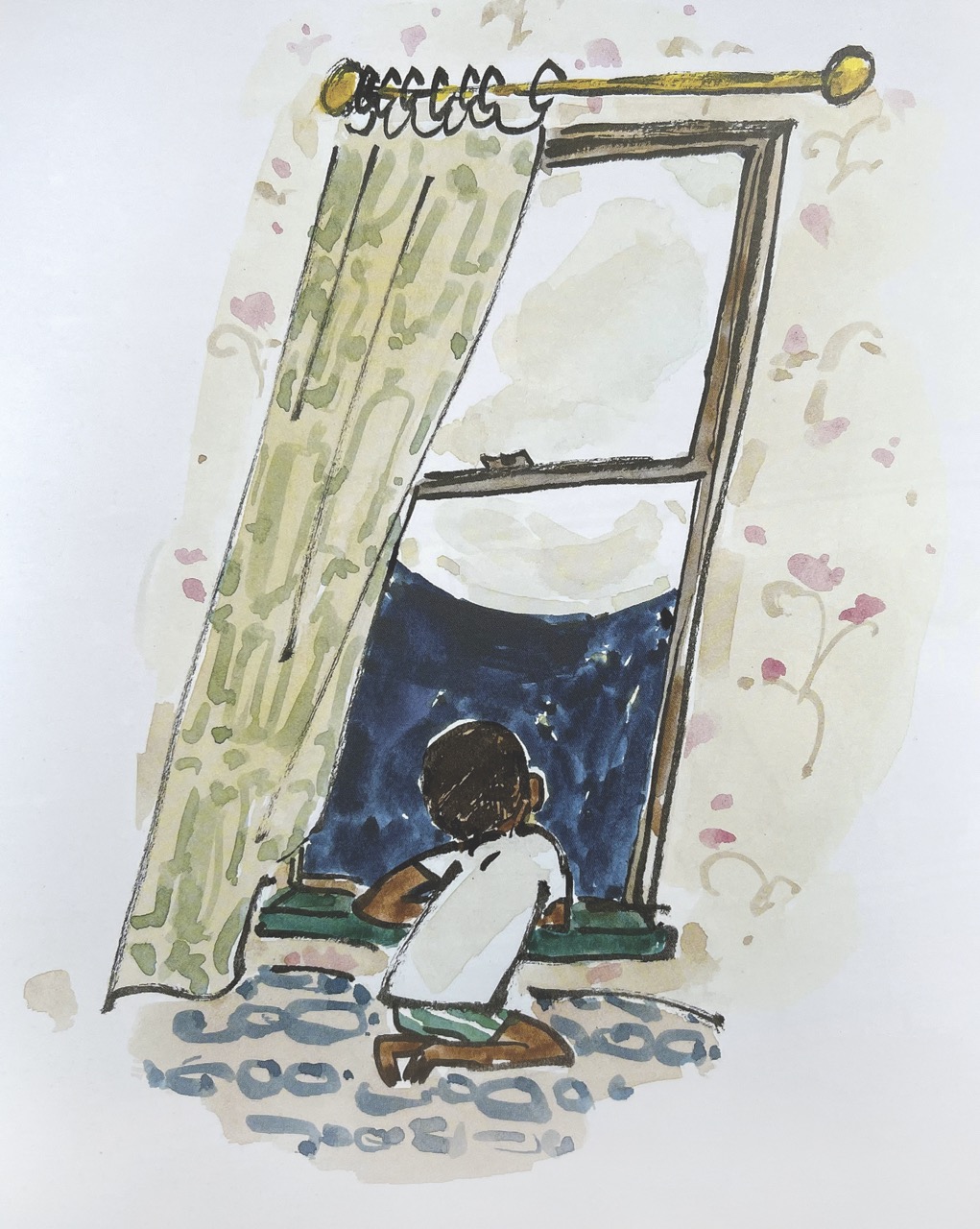 "Meeting a Black author that was about the same age as me, and had a published book, was a big moment," Eady says. "Suddenly a far-fetched dream became something I could actually attain."
Eady dove not only into the writing and reading process, but also the publishing business—learning that he first wanted an agent to represent him to publishers. When agents rejected his early work, he submitted new books until multiple agents said yes. Similarly, after that round of rejections from publishers on his 30th birthday, he was ready to persist, revising some ideas and developing new ones.
Then one day at work, the words came to him: "At night, I tell the moon my dreams. And here my dreams are safe."
Through the re-writing process, the first-person narrator transformed into the young Nigel. But for Eady, Nigel doesn't reflect only his own childhood thoughts, but those of kids of every color and background.
"I'm Nigel, you're Nigel," Eady says. "I think so many of us are Nigel, because at its core, the book is about dreams and dreaming big—whatever big is for us."
What's "big for us" is an important distinction for Eady. When he does school visits, he emphasizes that having dreams doesn't necessarily mean achieving wealth, fame or power.
"Truck drivers, postal workers and all those jobs that we have finally acknowledged as essential work—those people make the world go 'round," Eady says.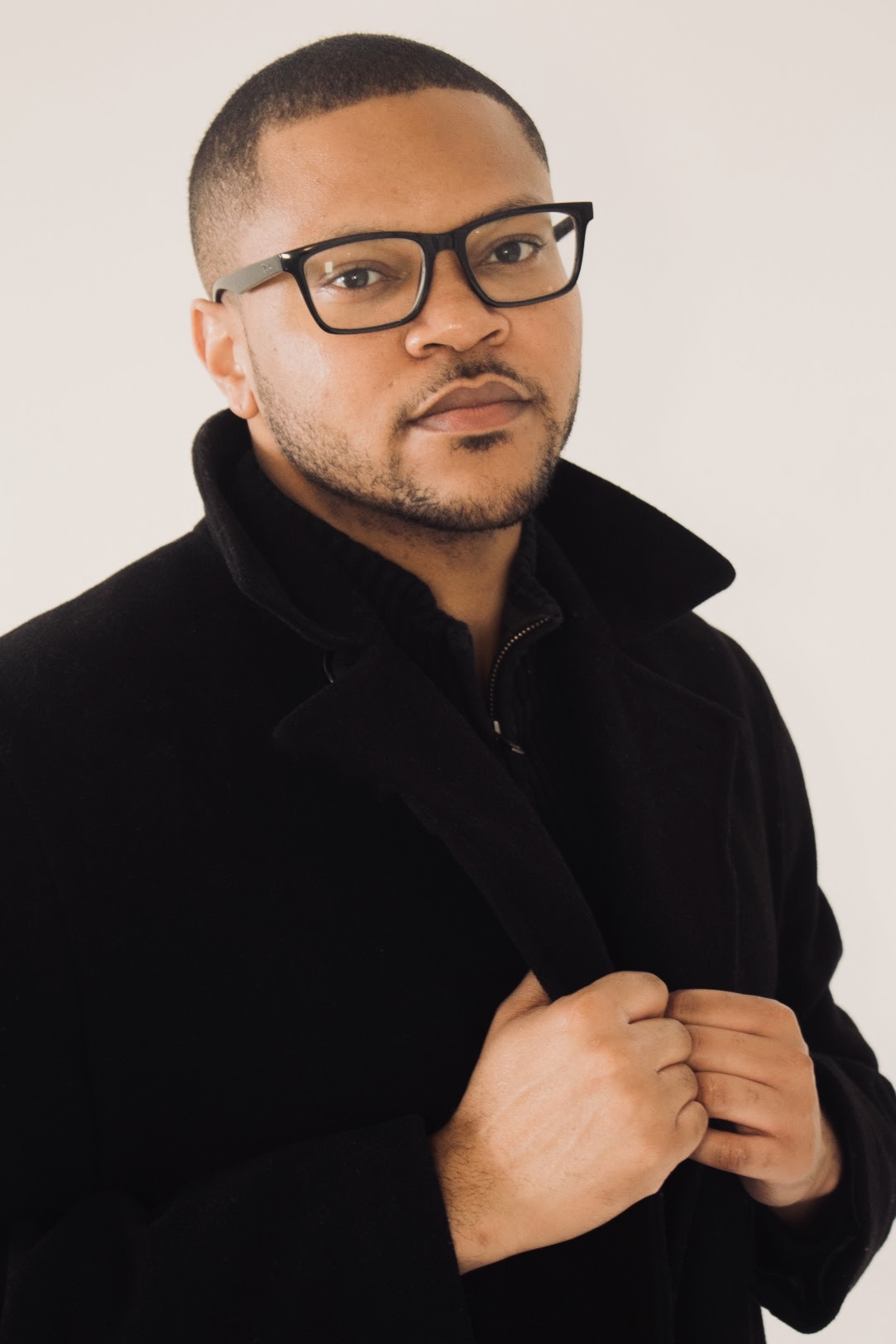 Seeing What's Possible
One of the most gratifying personal experiences for Eady has been seeing his friends fulfilling their dreams in healthcare.
"The majority of my friends are healthcare practitioners—a physician assistant, a nurse, and a nurse practitioner," he says. "And they're all Black women. To see where they are now, having become what they wanted to be, is incredible."
For Eady, a crucial part of that path is representation.
"It's difficult to become what you have yet to see is possible," he says. "So, for children who want to become doctors or nurses, I think it's important for them to see people who look like them in the community. It's not just the parents' or teachers' responsibility."
Eady sees how the power of representation impacted his life after that fateful introduction to a young, Black author at the Savannah Book Festival.
"Had I met him in the 11th grade, there's no telling what that might have unlocked inside me," he says. "That's why I try to do as many school visits as I can in underprivileged areas. I want to get those kids thinking about what they want to be or even the many things they want to be. Being able to dream gives us all hope."
Nigel and the Moon illustrated by Gracey Zhang.

Learn more about Antwan Eady on his website.