Dr. Charles A. Hope III
Charles A Hope III, MD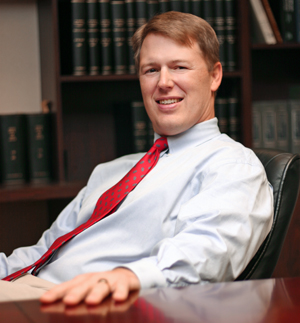 Optim Orthopedics
210 E. DeRenne Avenue
Savannah, GA 31405
912-644-5300
Education:
Medical Degree: University of Virginia School of Medicine
General Surgery Residency: Keesler Air Force Medical Center
General Medical Officer Orthopaedic Section: Keesler Air Force Center
Orthopaedic Surgery Residency: Dartmouth-Hitchcock Medical Center

Notable Achievements:
Certified, American Board of Orthopaedic Surgery 1999, Recertified ABOS 2009 Fellow, American Academy of Orthopaedic Surgeons 2001
Eisenhower Army Medical Center Attending Orthopaedic Surgeon and Assistant Professor of Surgery 1997-2004
Licensed to practice medicine in GA and SC
SJ/C: What's the one piece of advice you wish your patients would follow and not ignore?
Dr. Hope: To achieve optimal body weight through diet and exercise. Obesity predisposes to arthritis and lowers the chance of successful non-operative and operative treatment of the disease.
SJ/C: Why did you choose this specialty?
Dr. Hope: I was injured in high school football and had a negative experience with an orthopedist. He focused on the X-rays and ignored the human side of treatment.
SJ/C: What do you see on the horizon for all aspects of orthopedic care?
Dr. Hope: The increased use of biologic treatments to enhance current surgical and nonsurgical care. Strategies such as the use of fibrin sealants, platelet rich plasma and bone morphogenic proteins as adjuncts in minimizing bleeding, infections and optimizing bone healing.
SJ/C: What are the top two pieces of advice you give your patients in obtaining a successful outcome after surgery?
Dr. Hope: The surgeon has the main impact on the success of the surgery, but the patient has the main impact on the success of the recovery. An educated, committed, determined patient optimizes the results of his or her treatment. Learn about your disease process and its treatment. Enlist your friends and family in your recovery team. Enhance your health status by controlling your weight while ensuring adequate nutrition, maintaining your strength and flexibility, and optimizing treatment of chronic medical conditions. Prepare and plan for a superior outcome.