Spotlight on Christa L. Jillard, M.D.
Specialty: Breast and Endocrine Surgery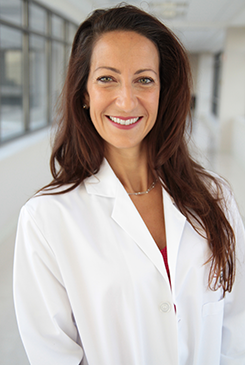 SouthCoast Health

SouthCoast Health
7001 Hodgson Memorial Dr, Ste 1
Savannah, GA 31406
912-354-6303

Education

Medical School: Temple University School of Medicine
Internship and Residency: General surgery at the Medical University of South Carolina
Fellowship: Endocrine surgery at Duke University

Professional Memberships:
American Association of Endocrine Surgeons
American Academy of Surgeons
Southeastern Surgical Society
SJ/C: Why did you choose this specialty surgery?
Dr. Jillard: Both of these specialties are within the realm of surgical oncology. They require a multidisciplinary approach, collaboration, and a crossover between surgery and medicine. They are also two fields in which I am truly able to remove cancer and impact the lives of my patients. It is extremely rewarding.
SJ/C: What does endocrine surgery entail?
Dr. Jillard: My fellowship and specialization at Duke was on thyroid cancer, parathyroid disease, and adrenal gland tumors. It is a very specific subset of surgery. It is extremely important to have a dedicated surgeon knowledgeable in the new techniques and tools used for these disease processes.
SJ/C: What do you see on the horizon for this specialty?
Dr. Jillard: The future of surgery, in general, is minimally invasive—fewer incisions, smaller incisions. As research expands, the advances in medicines and chemotherapy will lend to less aggressive surgical approaches.
SJ/C: What's the one piece of advice you wish our patients would follow and not ignore?
Dr. Jillard: Quit smoking.
SJ/C: What are the top two key pieces of advice that you give your patients?
Dr. Jillard: 1. Stay away from Google when given a diagnosis. Knowledge is power, but only if the information is correct. I would encourage patients to read literature and websites recommended by the physician. 2. Prevention, prevention, prevention. Stay on top of mammograms; follow-up as planned. Be your own advocate.
SJ/C: Do you have a story where you thought, "this is why I choose to practice medicine?"
Dr. Jillard: Every day. You'll hear me in the OR say, "Don't I have the coolest job ever?" And I mean it! I get to do what I love, and I am helping others. I am tremendously blessed.

Family: Proud older sister of two younger -but wise- brothers

Interests: Running, reading, cooking

Church: City Church.