Spotlight on Our Experts
Jill Trumble, MD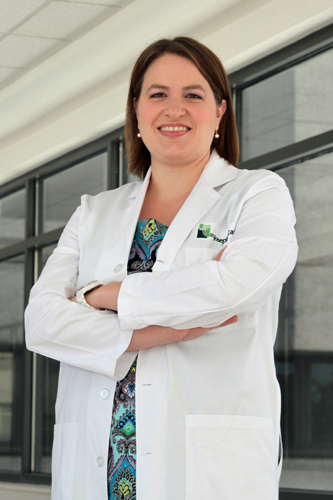 Specialty: Neurology
Sub-speciality: Movement Disorders

Neurology Medical Director of the St. Joseph's/Candler Movement Disorders Program
Office Location
SJ/C Physician Network - Neurology
11706 Mercy Blvd. Plaza A, Building 10
Savannah, GA 31419
912-819-4949
Education
Bachelor of Science Degree, Biology, cum laude, University of Georgia, 2004
Doctor of Medicine, Medical College of Georgia, 2008
Neurology Residency, Medical College of Georgia
Movement Disorders Fellowship, Medical College of Georgia
SJ/C: What's the one piece of advice you wish your patients would follow and not ignore?
Dr. Trumble: If my patients have any questions or do not understand something about their disease or treatment do not hesitate to ask me questions because I feel that knowledge empowers the patient against their illness.
SJ/C: Why did you choose this specialty?
Dr. Trumble: When I was in medical school I was introduced to neurology and found it extremely interesting as most diagnoses can be made by talking with the patient which I truly enjoy.
SJ/C: What do you see on the horizon for neurology?
Dr. Trumble: There have been so many recent therapies that have been found which improve the patient's quality of life and there are numerous studies that are being done at this time to look for cures for a multitude neurological diseases. I am sure the next decade will bring many advances in the field of neurology. I have affiliation with the Medical College of Georgia in Augusta if patients are interested in participating in research studies.
SJ/C: What are the top two key pieces of advice you give your patients?
Dr. Trumble:
1. Educate yourself about your disease and medications
2. Be as compliant as possible with your treatment regimen