Serving Wayne County and southeast Georgia cancer patients: Meet medical oncologists Dr. Jeyanthi Ramanarayanan and Dr. Ajaz Bulbul
Board-certified oncologists and hematologists Dr. Jeyanthi Ramanarayanan – known as Dr. Ram to her patients – and Dr. Ajaz Bulbul see patients weekly at our Wayne County Oncology Infusion Center in Jesup. Serving our regional communities in southeast Georgia is important to both doctors. At our Jesup and Waycross offices, we see patients from the following counties and more:
Wayne County
Pierce County
Ware County
Brantley County
Coffee County
Bacon County
Appling County
SJ/C: Why is it important to you to offer cancer treatment in more rural areas such as Wayne County?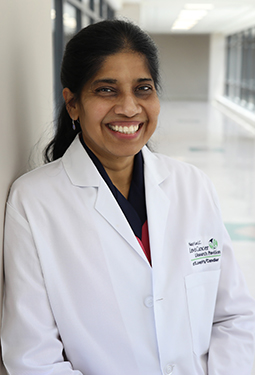 Dr. Ram: "Diagnosis of cancer and defining appropriate treatment options for a patient requires comprehensive testing and work up using various resources. Receiving compassionate care at their local facility can make it easier for friends and family to assist them during this difficult time. In addition to being physically impossible for some, traveling for your cancer care is mentally and financially exhausting. It is important that we offer flexibility in scheduling and a convenient location for treatment."
Dr. Bulbul: "I've known patients who've had to travel more than an hour every day for weeks and weeks just to get their chemo, just to get their radiation. There's just no way they are going to get good care when there are so many logistical issues. It's a logistical nightmare to carry your cancer patient who is already tired and bruised to these treatment centers. Treatment needs to be close to your home. It needs to be evidence-based treatment, which is the same level of treatment they can get in these large centers, but it can be provided in a small facility that is close to your home with your own oncologist."
SJ/C: Why did you want to become an oncologist?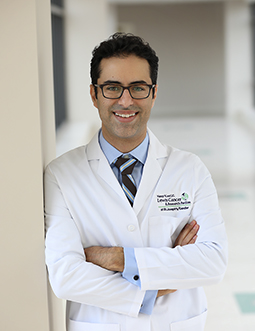 Dr. Bulbul: "My first year (or residency), I had the opportunity to be in an oncology rotation. I felt I did pretty well in that rotation. I liked the patients I saw and how complicated their needs are. I had not been exposed to oncology at that level up until then. I felt that it was a calling. I've wanted to be an ER physician. I've wanted to be an orthopedist, an ophthalmologist. I wanted to be all of them but in the end if I had another chance, I'd still do oncology. There are obviously rough days, maybe a little more so than other specialties, but a lot more rewarding days."
Dr. Ram: "As cancer treatments continue to evolve, an oncologist has many choices to offer a patient. I love to be attentive to the individual needs of a patient and be supportive in their decision making process, which can be overwhelming."
SJ/C: What do you look forward to about serving Wayne County?
Dr. Ram: "I like living and working in a smaller community where people care about each other. I like to make a difference by going above and beyond and helping my patients in need. The team and I at the Nancy N. and J.C. Lewis Cancer & Research Pavilion whether in Savannah or here in Jesup or Waycross are committed to providing excellent and the most up-to-date evidence-based care. I am looking forward to helping cancer patients navigate their treatment by staying closer to home.
SJ/C: Where do you see the future of oncology going?
Dr. Bulbul: "Completely personalized medicine. It's personalized cancer care; customized cancer care. Gone are the days when every cancer patient, if they have this type of cancer at this stage, all will get the same treatment because there was no way of teasing out how this person's cancer is different than that person's. Now you can use molecular testing of the tumor. You can use testing of the blood. You can use genetic or heredity testing. You can combine that information and devise what is the best treatment for that patient. There's so much information you can get so you are actually customizing their treatment. That's not just for this patient or that patient but every patient, even the patients we see here in a small practice."