In 2007, the Good Samaritan Clinic opened to serve the growing numbers of those without health insurance. Recognizing that all people deserve quality healthcare, St. Joseph's/Candler in partnership with the Georgia Department of Community Health and Our Lady of Lourdes Catholic Church, open the Good Samaritan Clinic to ensure wellness is at the forefront of the community and especially west Chatham County.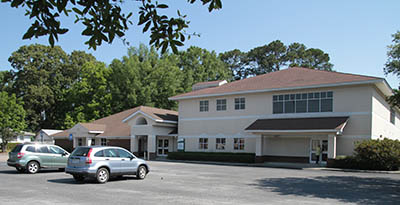 Taking Care of the Whole Community
The staff at the Good Samaritan Clinic is comprised of volunteer doctors, nurses, nurse practitioners, medical interpreters and clerical workers. Each staff member is trained to provide quality healthcare to patients. Many of our volunteers and co-workers are bilingual.
A $100,000 grant by the Healthcare Georgia Foundation, has allowed the Good Samaritan Clinic to expand operating hours as well as specialty care.
Our hours of operation are:
Monday - Thursday: 7:30 a.m. to 5 p.m.
Friday: 7:30 a.m. to 11 a.m.
Some of the services available include:
Primary care for adults 18 and older
Non-emergency care
Women's services available
Lab work
If you believe your family income is less than 400% of the federal poverty level, there may be incentives for you in the Health Insurance Marketplace. Please call this center for more information.
Eligibility: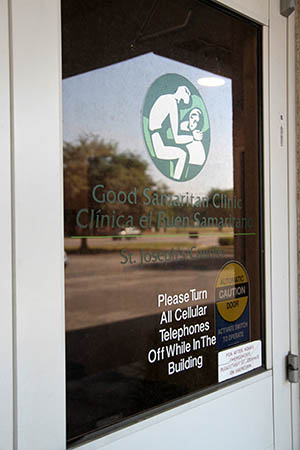 Over the age of 18
No Health Insurance
Household income that does not exceed stated guidelines
To determine eligibility, bring a photo ID and proof of income
Patient Intake Form
Patients will need to fill out an intake form. Click the appropriate link below to print and fill out the form. You must submit it to the Good Samaritan Clinic for processing before an appointment can be given.
The Good Samaritan Clinic is located at:
St. Joseph's/Candler Medical Plaza
4704 Augusta Road
Garden City, GA 31408